I wasn't actually certain that anyone was going to want to follow a live, constantly-updating recap of the F4F Q&A, but it turned out last week's first installment was a big hit. And so, for at least one more week, it's time for the LIVE F4F Q&A #47 Recap with CEO Alex Davis & Chockles! Not only do Last Chance Weekend Exclusive Bowser Pre-Orders open today, but the long-awaited 35,000 members of the F4F Collector's Club reveal has arrived: Banjo-Kazooie and Conker!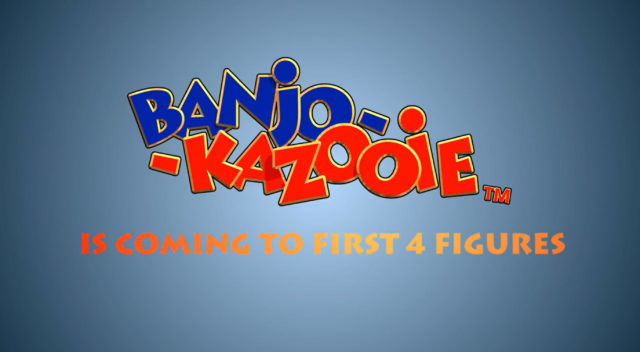 [I'll be updating the Q&A Recap in real time for the next three hours as F4F counts down to the earthshattering (we hope) milestone reveal in honor of the Collector's Club reaching 35,000 members in under 2 years. I miss some things when I'm live-typing, so I'll add any information I miss later on today when replays of the video are available. Keep refreshing for all the details!]
The 35K Announcement — Banjo-Kazooie and Conker:
The 35K reveal is… Frozen! "Let it gooooooooo!" (No, just kidding.)
Actually, the announcement is two Rare franchises: Banjo-Kazooie and Conker!
Banjo-Kazooie statue will be first, followed by Conker.
Alex enjoys playing games of Poker, but has never been as scared about gambling as the Banjo-Kazooie TT: if the TT had been a resounding 'No', it would have made this announcement really uncomfortable since F4F had already acquired the license.
Based on the history of the characters and nothing being done merchandise-wise, Chock was very confident that Banjo and Conker would do well regardless of a TT.
Alex was really glad that Banjo-Kazooie was the fastest-rising TT poll ever at the time.
What other Rare characters would collectors like to see?
F4F's contact at SEGA went to Microsoft and Alex reached out to him about the Rare franchises in June 2016. F4F is having a great time working with Rare; very confident in the styling of the statues in development.
Banjo-Kazooie has an evergreen fan base; classic N64 styled Banjo-Kazooie statue in development.
First4Figures will keep doing more serious, detailed stuff like Dark Souls as well as more cartoony stuff like Banjo and Conker.
"First 4 Figures X Rare = Awesome Collectibles"
On Production and Shipping:
Sif will arrive at the Canadian warehouse in late December 2017 and the other warehouses for the rest of the world in early January 2018.
Nightmare and Fighter Kirby will arrive worldwide in December/January.
Spyro and Majora's Mask are still pending and will be added to the shipping calendar once their shipping dates are confirmed. Their shipping dates may be delayed because of the Chinese New Year holiday.
Very happy with the rate of production at the factory lately–really picking up steam.
Nightmare is complete and on the boat–factories can concentrate on finish Katamari Damacy, Sonic 25th Anniversary and Silver the Hedgehog statues now.
Bought a 3-D Printer to test out sculpts in miniature to get an early idea of what sculpts look like. Warp Star Kirby is the first to be 3-D printed in this manner.
Shovel Knight has been increased in size by 20%–the cost was very similar between the smaller version shown at NYCC 2017 and the new, larger Shovel Knight. This will give collectors a much better value for their money. Shovel Knight looked too small compared to Spyro before.
F4F will reduce the cancellation rate of production sizes now–previously cancelled 25% of production size and expected 30% of orders to be cancelled.
On Temptation Thursday Polls (TTs):
Expect the Reala TT very soon–will determine whether to Vault the Reala statue at not.
Aika still needs a lot more support–please share out the link to her TT if you want to see her produced.
TMNT Arcade Version TT: "TTs never die." Maybe Ninja Turtles fans will come back and vote for this next year or in future years. Chockles thought there would be more votes cast for this.
Secret of Mana has less than 200 'Yes' votes thus far–first ever Square-Enix TT poll, but Chockles isn't surprised by the low votes total. Chock expects Chrono Trigger would get around the same votes as Secret Of Mana; Alex thinks Chrono Trigger and Chrono Cross would do way better.
F4F has been pursuing Pokémon for years and will continue to do so.
Next three TTs announced:
Assassin's Creed (probably Altair, possibly Ezio) TT poll next week; F4F wants to see the power of official TT polls vs. fan-made ones.
NiGHTS Reala TT will be in two weeks. #SaveF4FReala. Looking really nice in physical form, so hopefully the poll goes well.
.hack// anime will be the TT poll in three weeks. Based on the anime and not the games.
This week's hashtag is #F4FAC (for Assassin's Creed, not Animal Crossing).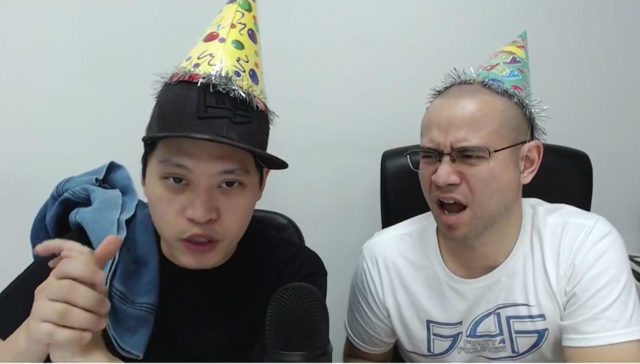 On Various Topics:
Persona 5 Masks of Main Characters polled well. If made, these wouldn't be wearable masks–they'd be in the style of the Majora's Mask and Aku Aku Mask Prop replicas.
Validation process for Aku Aku Mask went incredibly smoothly–the same process will be used for all statues going forward.
Rastello Brothers are the new F4F Admins; chose Castlevania Death as their personal sneak peek and were shown internal 3-D work on the Death statue (we can't see it yet).
Gold Aku Aku Mask and Aku Aku Mask Combo Pack Pre-Orders close in a few hours–there won't be a last chance weekend for these, so be sure to order them now if you want them.
Alex made the Altair statue in the Assasin's Creed European box set.
Aku Aku Mask sales have been going very, very well.
Chock's favorite drink other than Red Bull is Coke.
Hopefully Alphonse Elric pre-orders will be up in early Q1 2018.
Alex is 36 years old, Chocks is "18". Hmmm.
It was super hard at the beginning to get F4F going, but F4F got where it is with a lot of work, determination and full-on luck. Alex learned the business the hard way–by making lots of mistakes.
Physical Kirby Warp Star statue should be printed in physical in the actual size in about 3 weeks.
Zero head angle is being changed slightly, as are the lengths of the legs.
Chances of Kid Link pulling out Master Sword making it out of the Vault? "Never say never."
All Might would likely have an alternate head for the different types of eyes if made.
Kamina is with the licensor.
Pre-order calendar hasn't been updated because Alex was too busy fighting with people in the club the day he was going to update it [he said it, not me].
Alex needs to ask Nintendo if there can be a Fierce Deity Link mask; hopes there can be.
True Form Midna should be submitted to Nintendo very, very soon.
Validate button won't be programmed to float around the screen so that collectors have to chase it like a mini-game.
Every single day Alex is grateful for where First4Figures is today.
Shout out! Gamer Toy Alliance Facebook Group is a perfect place to go and compare F4F statues to other companies' statues!
Alex picks Star Wars over Star Trek; Chocks is the other way around. Alex loved the X-Wing vs. TIE Fighter video games and had the vintage Kenner toys.
Uka Uka mask poll still needs 450 total votes. Currently at over 300 votes. Go vote if you want this!
First Cowboy Bebop statues will be museum poses with simple bases–if demand is there, more dynamic statues could be made in the future.
Chances of getting a Wolf Link Life-Size Bust are pretty low.
Concern is that whatever is hot now may become not very, very quickly.
Defining moment Alex wants to see in the future: Square. Chockles: Red Bull (or Streets of Rage).
Jet Black pre-order in early Q1 2018.
No news regarding My Hero Academia and any potential attempt to acquire the license.
Failed Sif drop test may not be PG enough to post. Alex had a calm discussion with the team which may not be appropriate to post; may teach some rude words in Chinese.
No changes planned to the Guts figure, but working on lighting effect and bloody/non-bloody versions.
Alex would like to see Mega Man Ultimate Armors statues.
Bass from Mega Man is in the vault.
Orders may open again for Metal Gear Solid Snake around Christmas time.
Mugen Exclusive Edition size already revealed? Check one of [my] Q&A recaps for the LE size. [Does anyone know this?]
Most likely will be a Last Chance Weekend or pre-orders reopened for Tekken Law statue.
No sneak peeks or pre-orders for Samurai Champloo Jin statue for a while–want to get up Alphonse, Guts, and hopefully Kamina before another round of anime statues starts.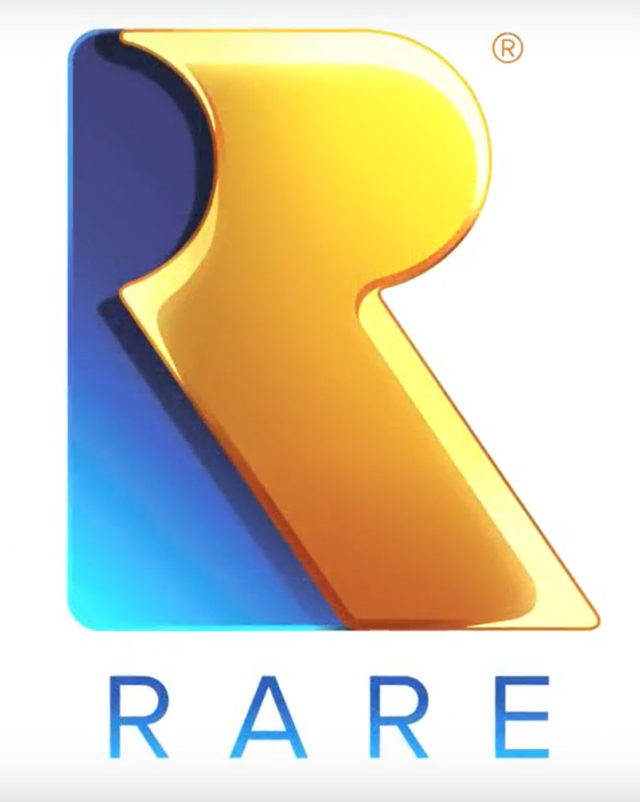 That's all for this week–and maybe that's all for the recaps on this site! Since F4F is posting their own official Q&A Recaps a few days after the stream now, are you good with waiting for those, or do you want these unofficial recaps to continue? And how did you like the 35K License reveals: are you psyched for Conker and Banjo, or are you disappointed by the Rare announcement?