Jakks Pacific has already claimed the title of "Best Mass-Release Nintendo Toy Line Ever" with their surprise smash hit World of Nintendo line of figures, and the line is going to continue to expand and heat up in 2017! Coming this winter, the 2.5″ World of Nintendo Wave 11 set is now up for order, including the first-ever figures of 8-Bit Toad and a Zelda Bokoblin, a new running Mario and more!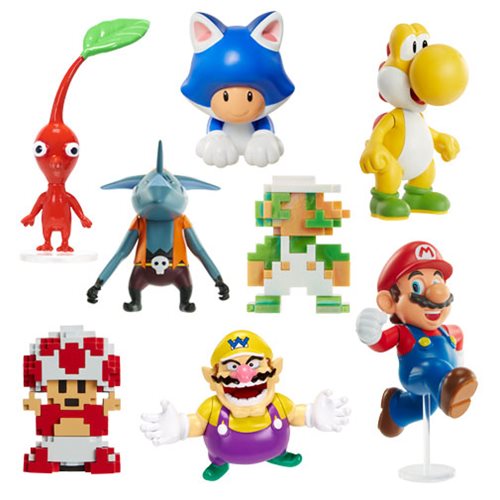 Let's get right down to business. We've known the eight figures that will make up the 2 1/2″ World of Nintendo Limited Articulation Figures Wave 11 series for a while now, but for those who need a refresher, the series will include the following characters:
Bokoblin (NEW)
8-Bit Toad (NEW)
8-Bit Star Luigi (NEW)
Running Mario (NEW)
Yellow Yoshi (NEW)
Wario (Repack)
Red Pikmin (Repack)
Blue Cat Toad (Repack)
The case ratios for the series still have not been revealed, but Jakks Pacific has released hi-res photos of all five new figures…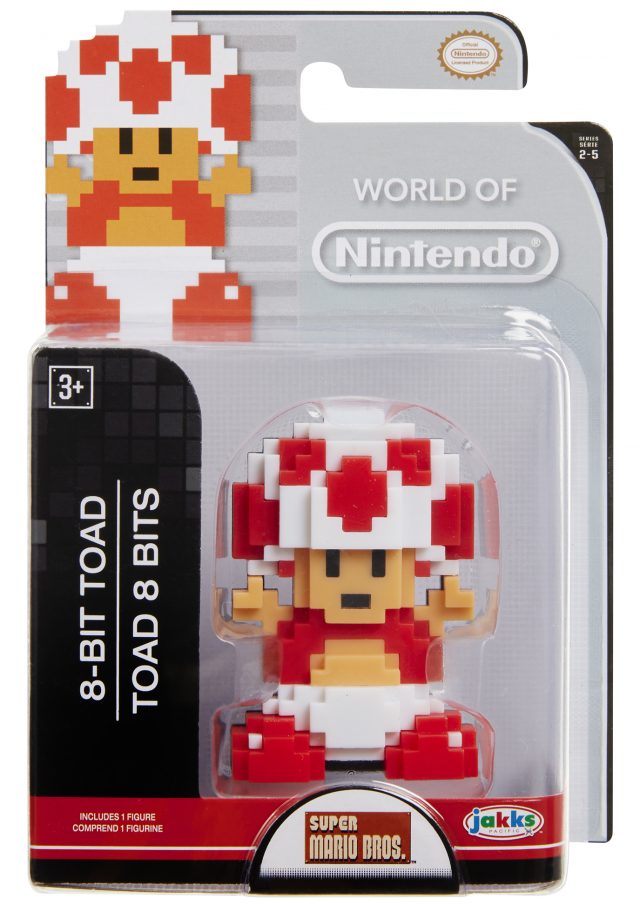 I can honestly say that I never thought I'd live to see the day that I would be able to walk into a store and purchase a toy figure of Toad as he appeared in the original 8-Bit Super Mario Bros. on the NES, but thanks to Jakks Pacific, that day is here!
Following up on the success of the previously-released World of Nintendo 8-Bit figures of Link, Mario and Luigi, 8-Bit Toad headlines World of Nintendo 2.5″ Wave 11. I don't know about anyone else, but it'll be hard for me to refrain from buying seven of these Toads to represent the seven castles that Princess Peach isn't in!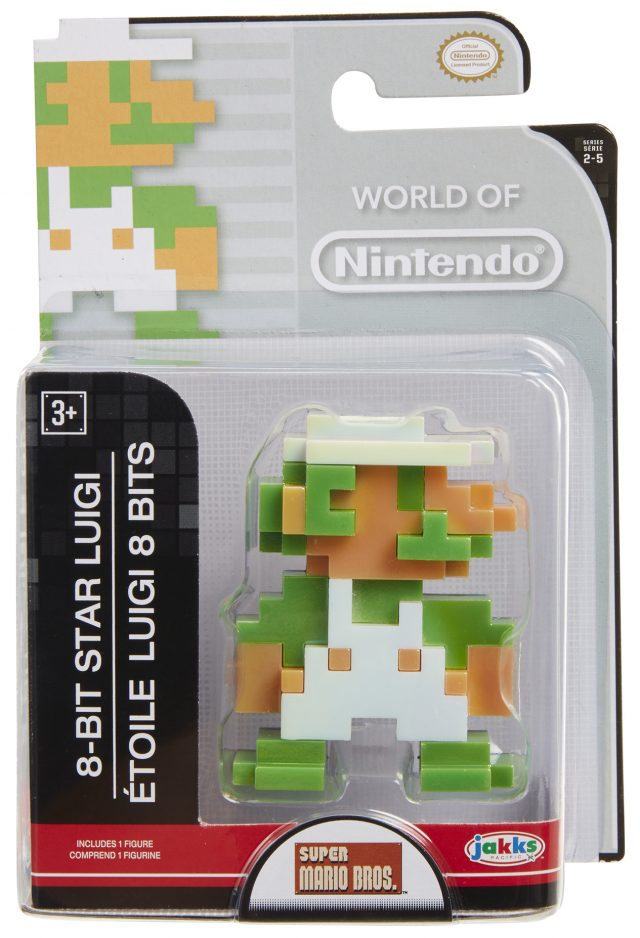 Toad's not the only NES figure in this wave, though! 8-Bit Star Power Luigi will also be making his debut in this series (and I imagine it's only a matter of time until we see a 4″ Star Luigi as well). This is a boring variant that I honestly expect to be pretty easy to find at most retail stores (provided the distribution for this series doesn't end up being abysmal, anyway).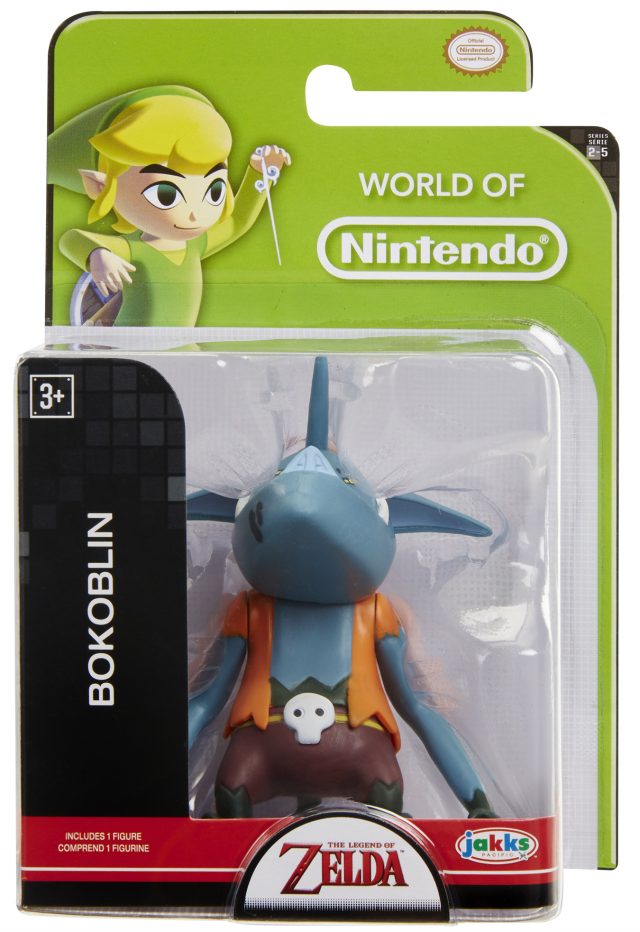 Perhaps the most exciting addition to this wave is an all-new character: a Bokoblin figure from The Legend of Zelda: Wind Waker!
This is the very first non-Ganondorf Zelda villain released in the WoN line (not counting the Micro series), and hopefully opens the doors for Stalfos and all sorts of other exciting enemies for Link to battle down the road.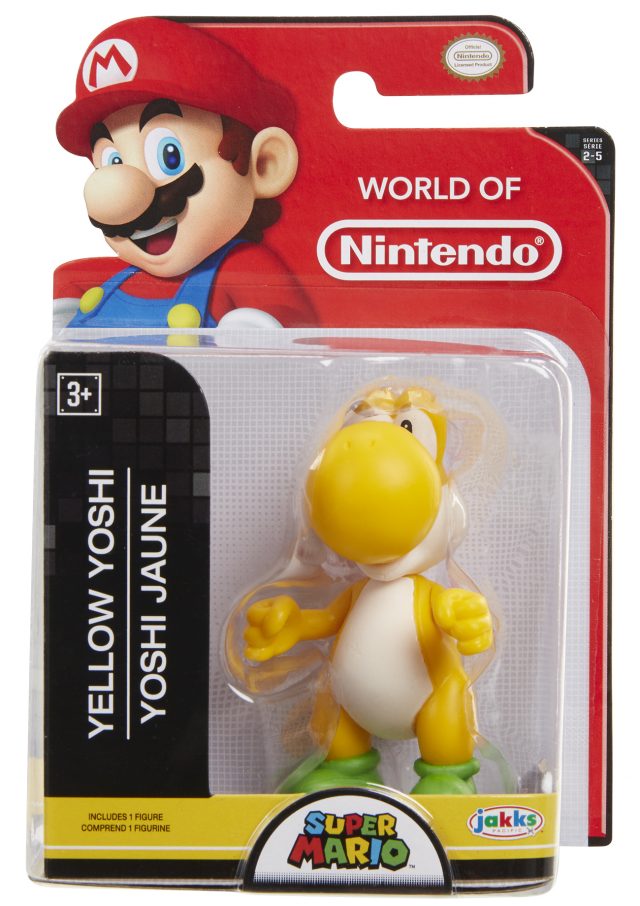 The Yoshi army will grow even larger with an all-new color when a 2.5″ Yellow Yoshi figure joins the party this winter! I know some folks are getting sick of Yoshi repaints, but I'm really enjoying building a herd of different-colored Yoshis at 4 bucks per figurine.
Rounding out the new figures in the series is a character that I'd ordinarily not be excited about in the least: Mario! What's interesting about this particular iteration, however, is that this time Mario is posed doing what he does best: Running! Could Jakks Pacific have timed this Running Mario figure specifically to coincide with the recent release of the mobile Super Mario Run game? Hmm…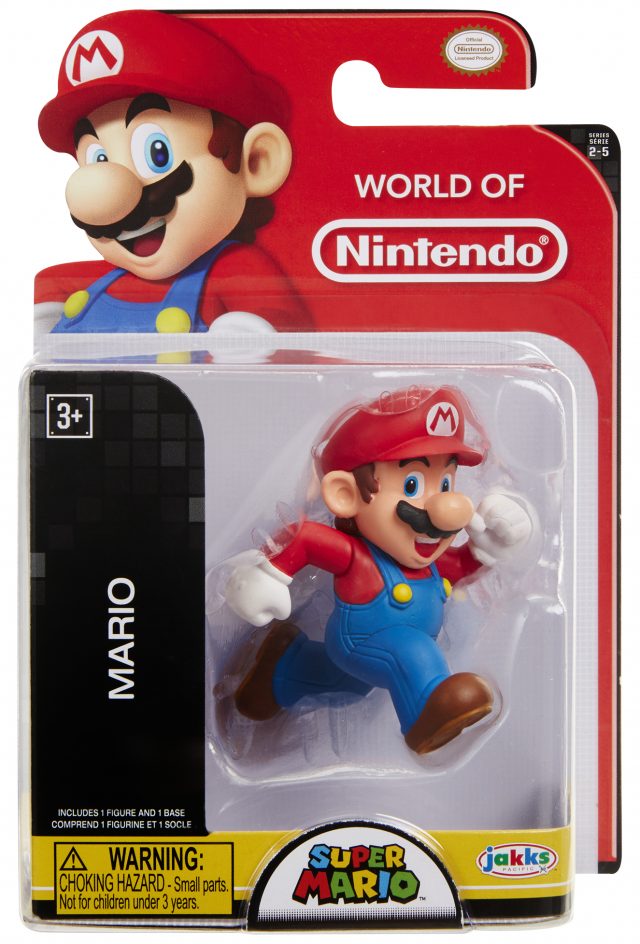 Cases of the 2.5″ Wave 11 World of Nintendo figures are now available for order online, and are expected to be released in January 2017 (that's this month!). I'd expect to see these figures also arriving this month or next month to brick and mortar chains like Toys R Us and Walmart, although distribution on these figures is, well… terrible, so it may be a while until they hit your local stores.
What do you think of the newest series of limited articulation WoN figures, Nintendo fans? Will you be picking up any of the figures in this series, and what characters are you hoping to see in Wave 12?