World of Nintendo Series 2-5 didn't exactly get amazing distribution (to say the least), leaving 4" figures like Lakitu and Inkling Girl near-impossible to find for many collectors (although both are available online for a mild markup). Hopefully the next series won't suffer the same distribution woes, though, because it features characters most collectors are going to want, including Iggy Koopa, Mario Maker Mario, and… is that BOTW Link?!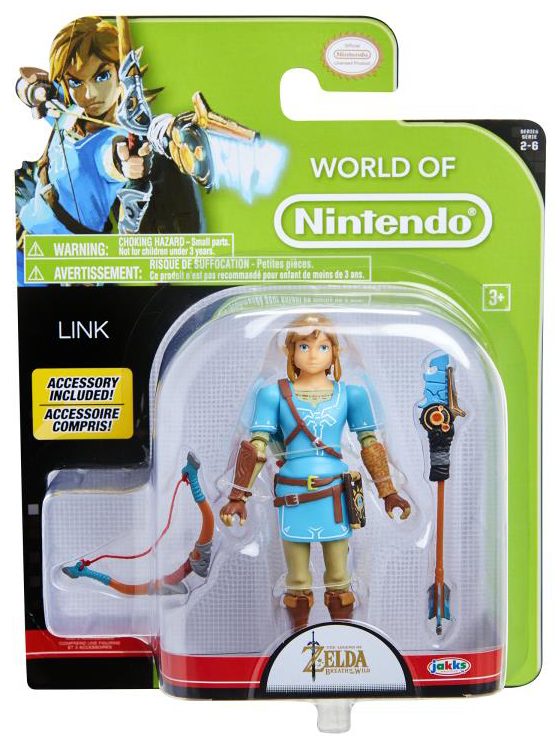 Jakks Pacific has been teasing us all year long with development photos of their upcoming Zelda Breath of the Wild Link figure. And at long last, the official hi-res photos of BOTW Link have been revealed, he's been put up for order, and… he looks like that?!
Something must have gone off the rails in the development of the World of Nintendo Breath of the Wild Link figure, because the final product photos look awful.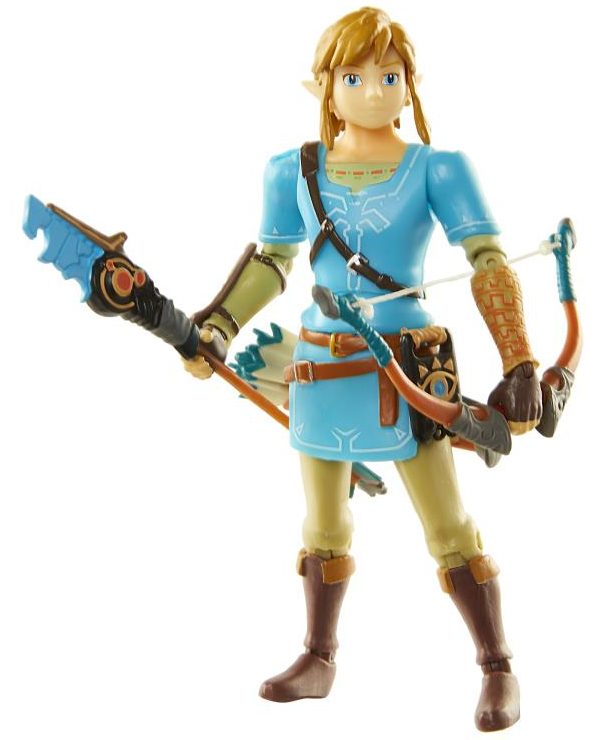 The extremely broad shoulders and the chubby, cheerful-looking face on Link just don't feel authentic to me at all. I was anticipating this figure quite a bit, but I'm let down by what we're seeing here. Hopefully this BOTW Link World of Nintendo figure will look better in-hand.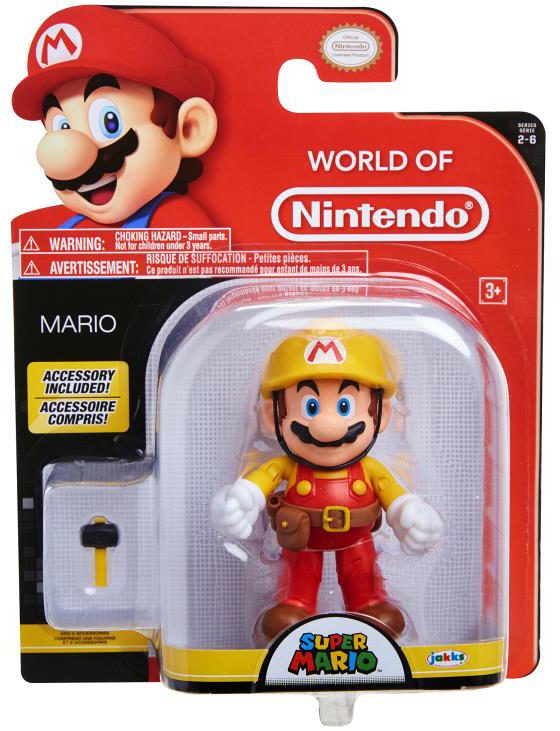 One figure that exceeds my expectations and looks absolutely awesome, however, is the Super Mario Maker Mario figure! The colors are dead-on accurate, and the accessories are full of win.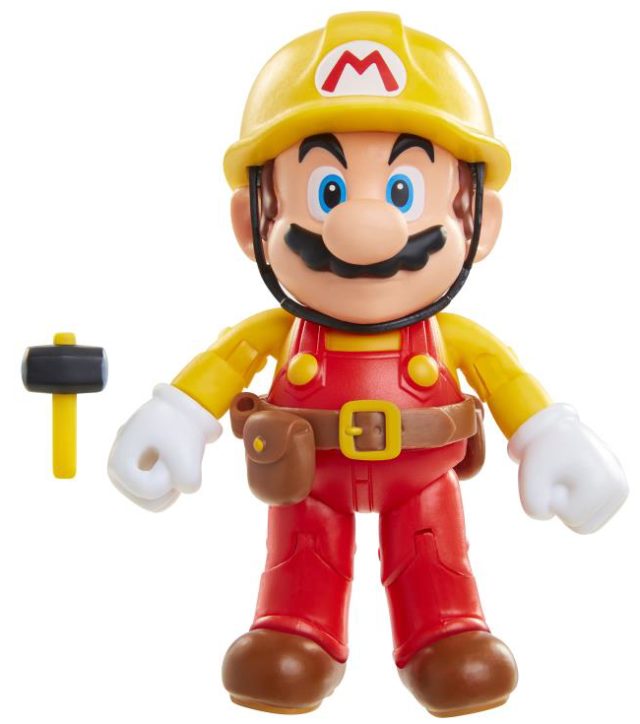 Want a hammer that your Mario Maker figure can hold? It's there. Removable helmet? That's there too. Even the trademark Mario Maker belt is accounted for. Greatness!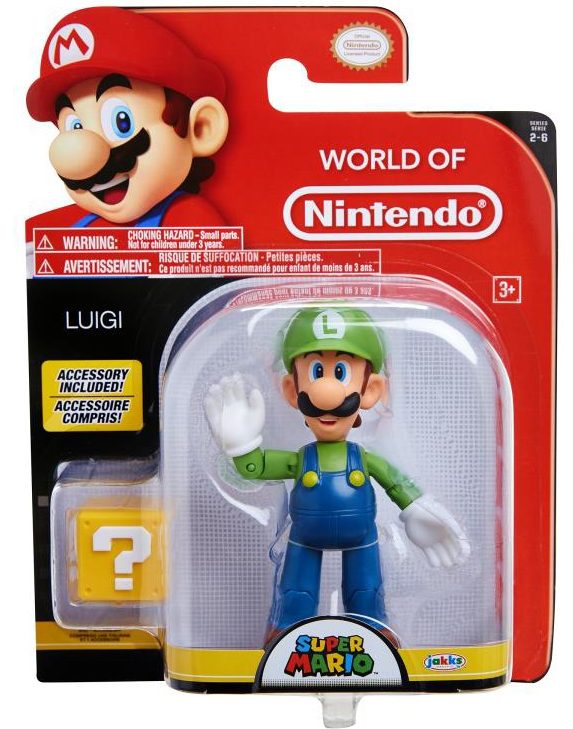 The third figure photos have been revealed from the series is a retool of plain World of Nintendo Luigi. This time, Luigi has open hands instead of fists. Yay?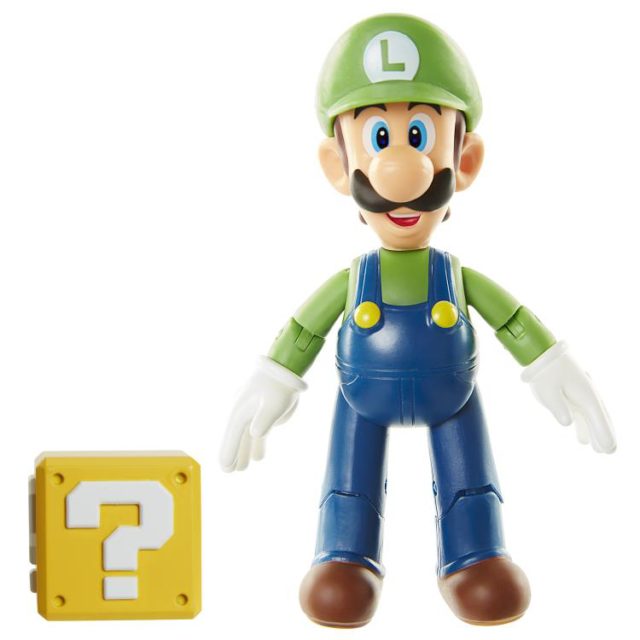 Luigi hasn't been around in a while, so I imagine that newer collectors won't mind having another shot at him. For the rest of us, this is a pretty lame release, but we'll live.
Rounding out the series are an all-new figure in the form of Iggy Koopa of the Koopa Kids, as well as a yellow Yoshi repaint. Photos of these two haven't been revealed yet, but I am hyped for that Iggy figure!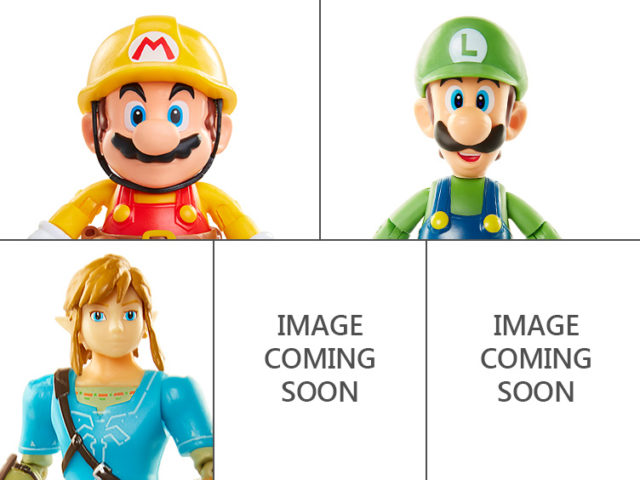 Cases of World of Nintendo Wave 11 are now up for order, and are expected to ship out in November 2017. With the holidays upon us, hopefully stores actually order enough stock this time so that this series isn't impossible to find at retail.
How do you think that World of Nintendo Breath of the Wild Link turned out, Zelda fans? Is he a buy for you, or are you unimpressed? And what else, if anything, interests you from World of Nintendo Series 2-6? Leave a comment or come hang out with us and chat in the Gamer Toy Alliance Facebook Group!