What's that? Could it be…? It is…!! New Halo toys have appeared at the Mega Construx booth at New York Comic Con 2017! Craziness, right?! Now, they're not the biggest or fanciest sets in the world, but I think many fans will dig the Grunt Goblin Battlesuit (it's about time!) and the Banished Banshee Brawl sets…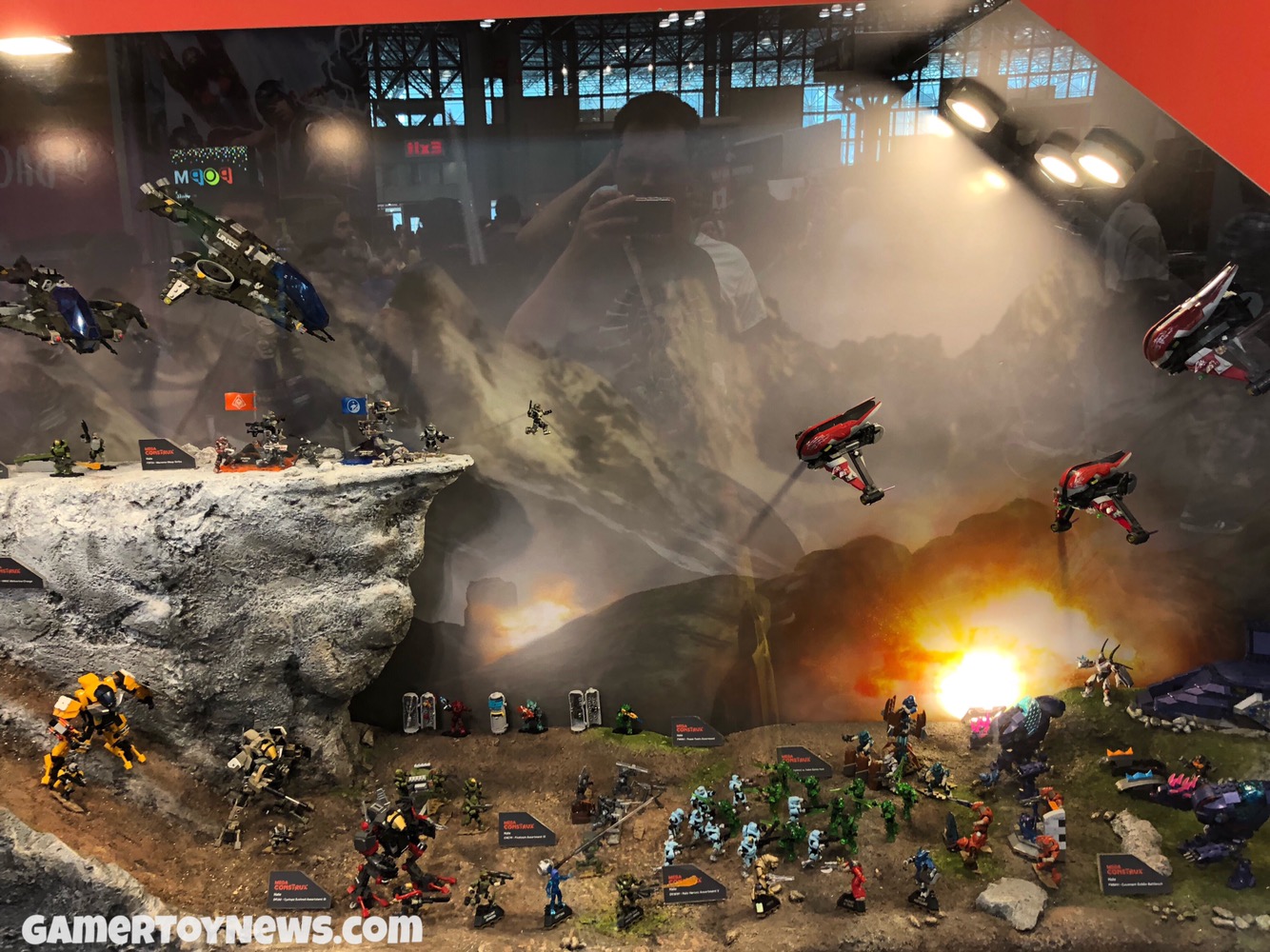 There was a time when I could list off every Halo Mega Bloks set and figure ever made straight from memory. That time is long gong, and I haven't built a Halo Mega Construx set in a long, long time.
But—! As a Covenant Grunt fanboy, Mattel just may have reeled me back in for a rare purchase with one of the sets that they debuted during NYCC 2017: the Covenant Goblin Battlesuit!

I waited a long time for the Unggoy to get their own vehicle to wreak havoc with in in the games, and longer still for a toy to be produced. But finally, the Mega Construx Grunt Goblin mech is officially on the way. Thanks, Mattel!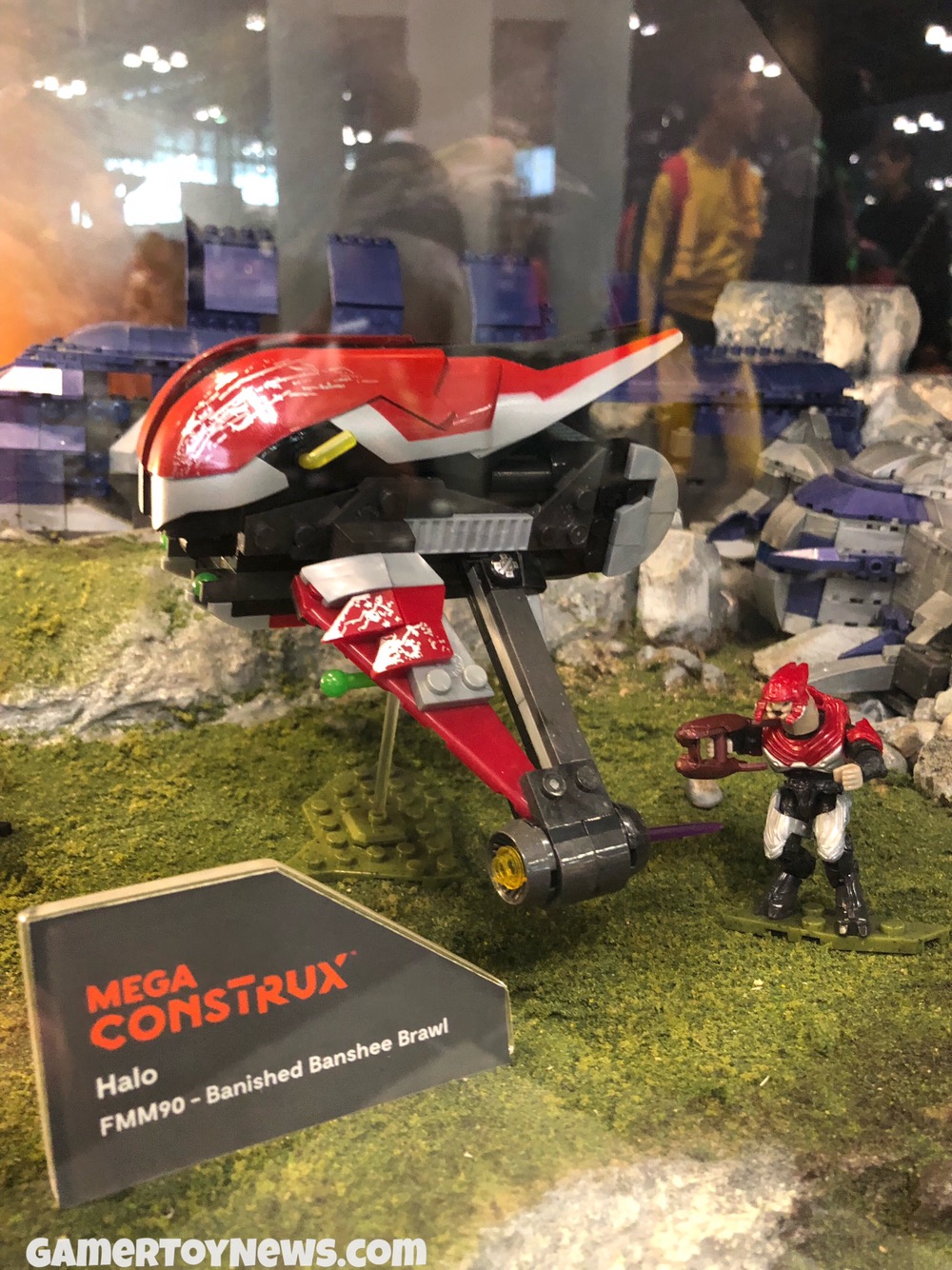 The other new set that appeared on the floor is the Banished Banshee Brawl. It's a red, silver and black bashee that comes with a pretty interestingly-colored red and grey Sangheili Storm Elite.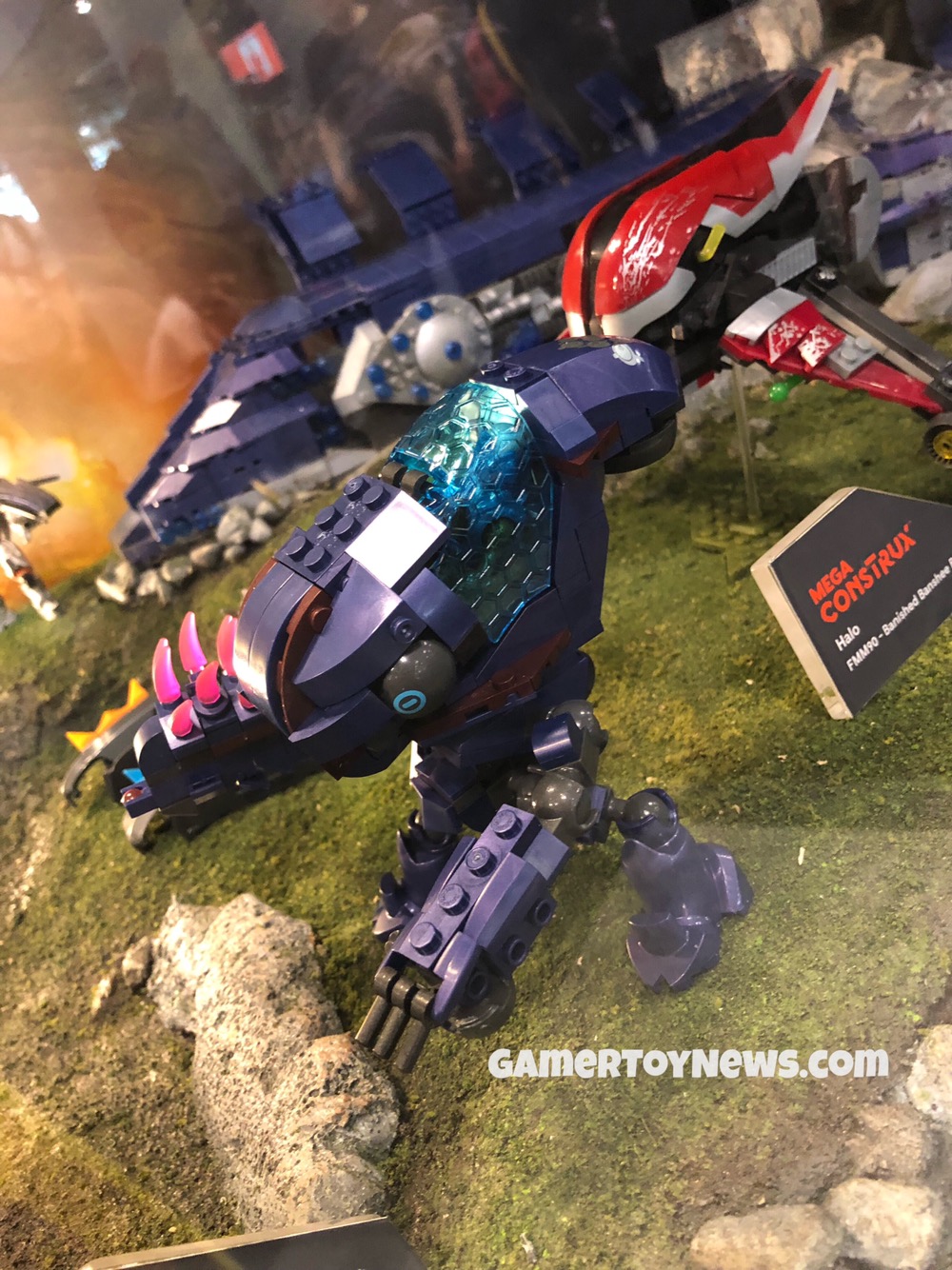 Fans have been asking for more Banished, so this should make a lot of folks happy.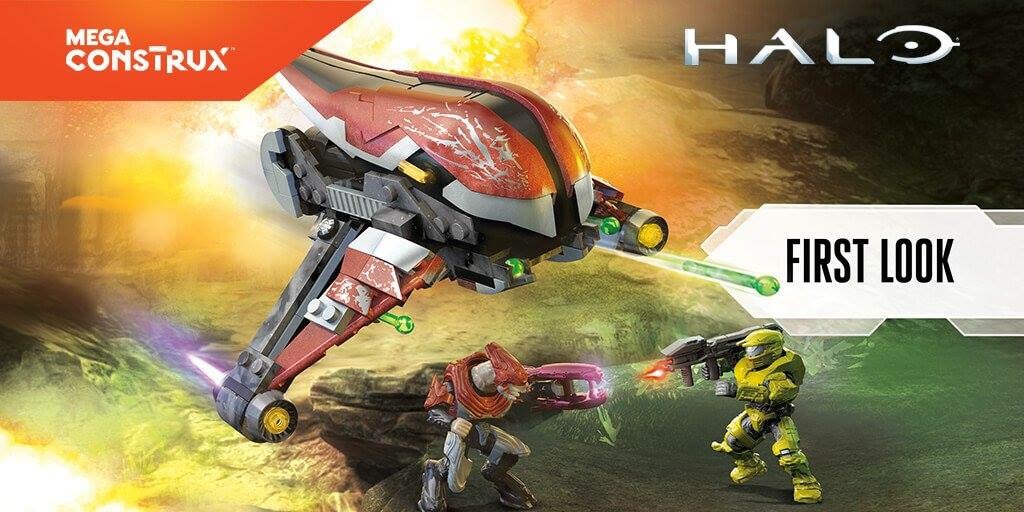 The silver-visored green Spartan that comes with this set comes with a new laser, which is worth mentioning.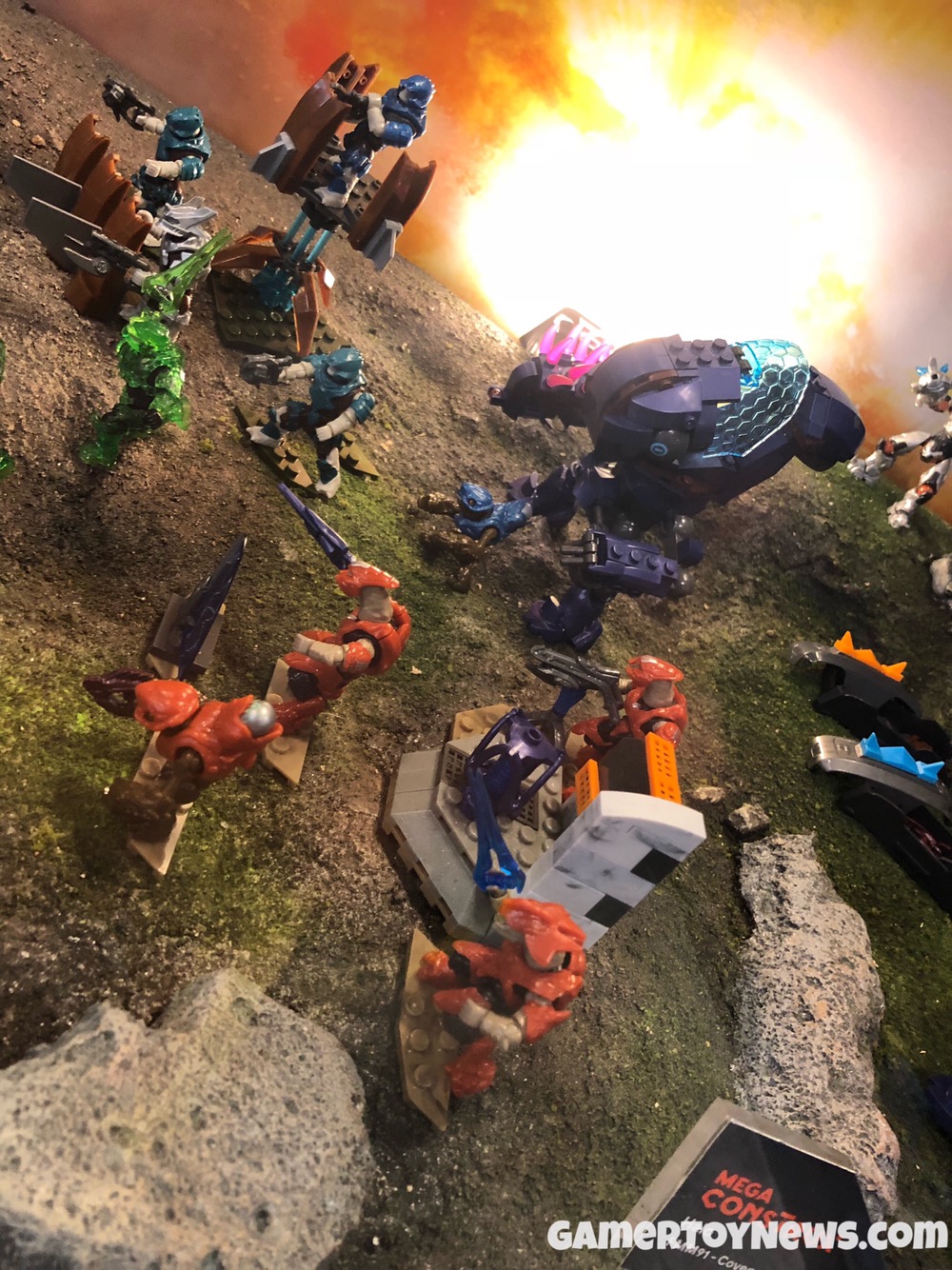 Both sets were shown as part of a huge—and very awesome—battle diorama at the Mega Construx Booth.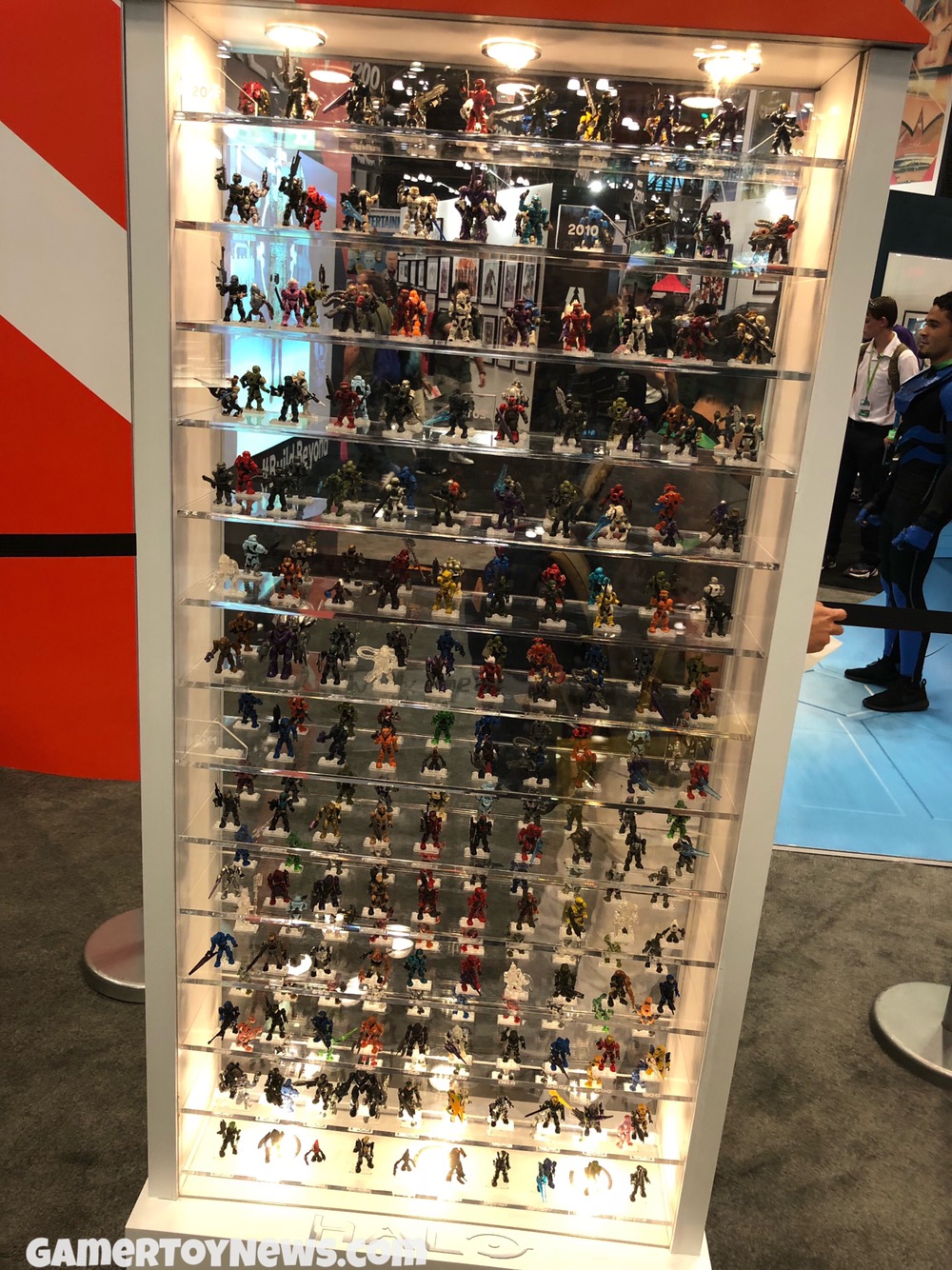 There were also two huge displays loaded up with every Halo Mega Construx figure ever made—which is a lot at this point, and very impressive to see visually.
What do you think of the two latest Mega Construx Halo sets to be revealed? Are there many of you actively collecting this line anymore, or are Halo Mega Bloks/Construx collectors a dying breed?