Of all the First 4 Figures pieces that we knew would be making their debut at New York Comic Con 2017, the Life-Size Aku Aku Mask was the one I was the least hyped about. It's not exactly iconic in the way that Majora's Mask is, and with the rather simple design of the Aku Aku Mask, I just didn't think it would be all that riveting. And then I saw it. And I was in love. Read on for the hi-res photos gallery and your chance to fall in love as well…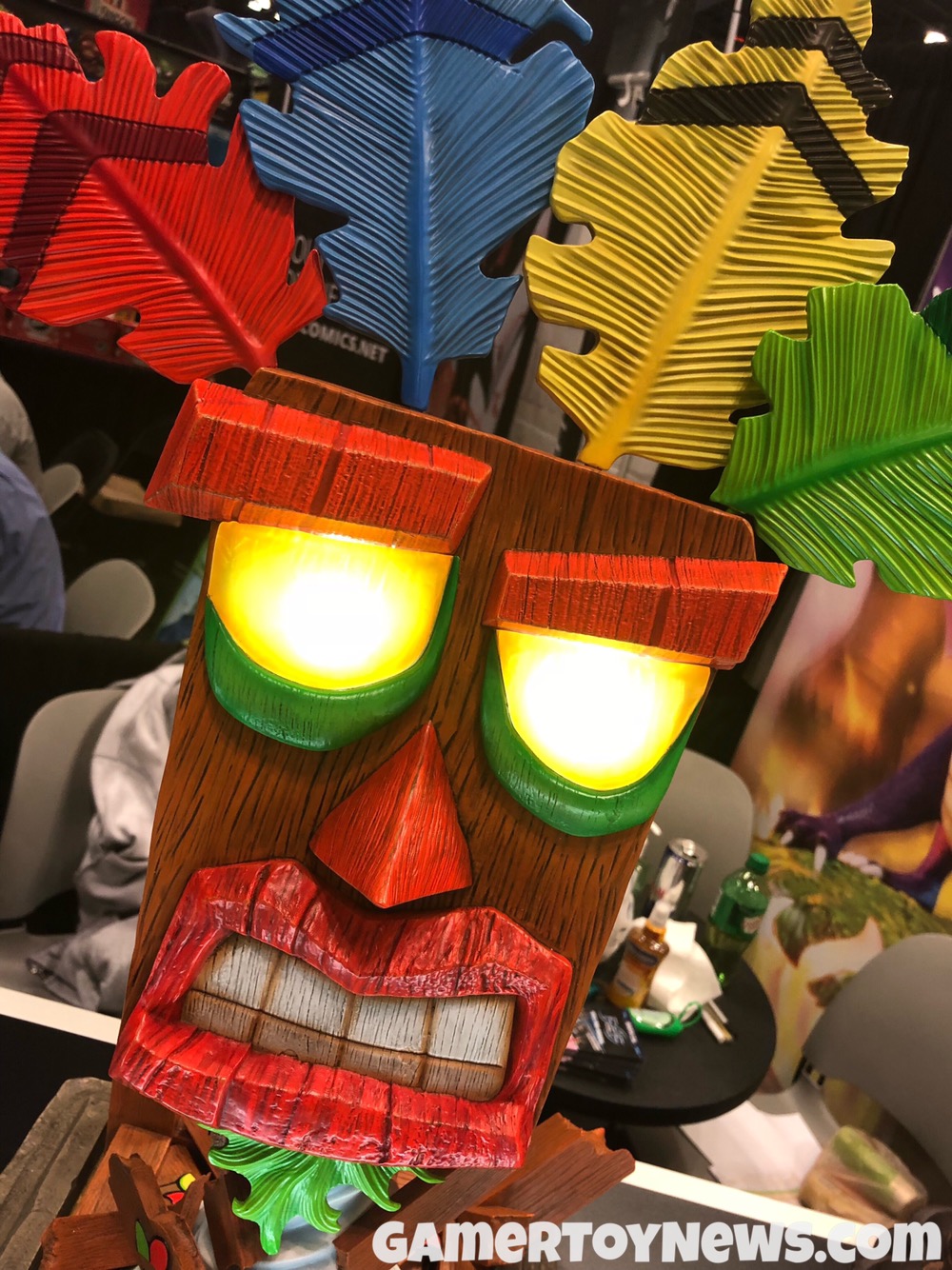 "Uh. Whoa." That was my reaction when I first looked across the First4Figures New York Comic Con booth and saw the Aku Aku Life-Size Mask.
While an Aku Aku Mask Statue is not something that I've ever gone to bed and dreamed about, I might start doing so after seeing it live and in person at NYCC 2017 today. It's that good.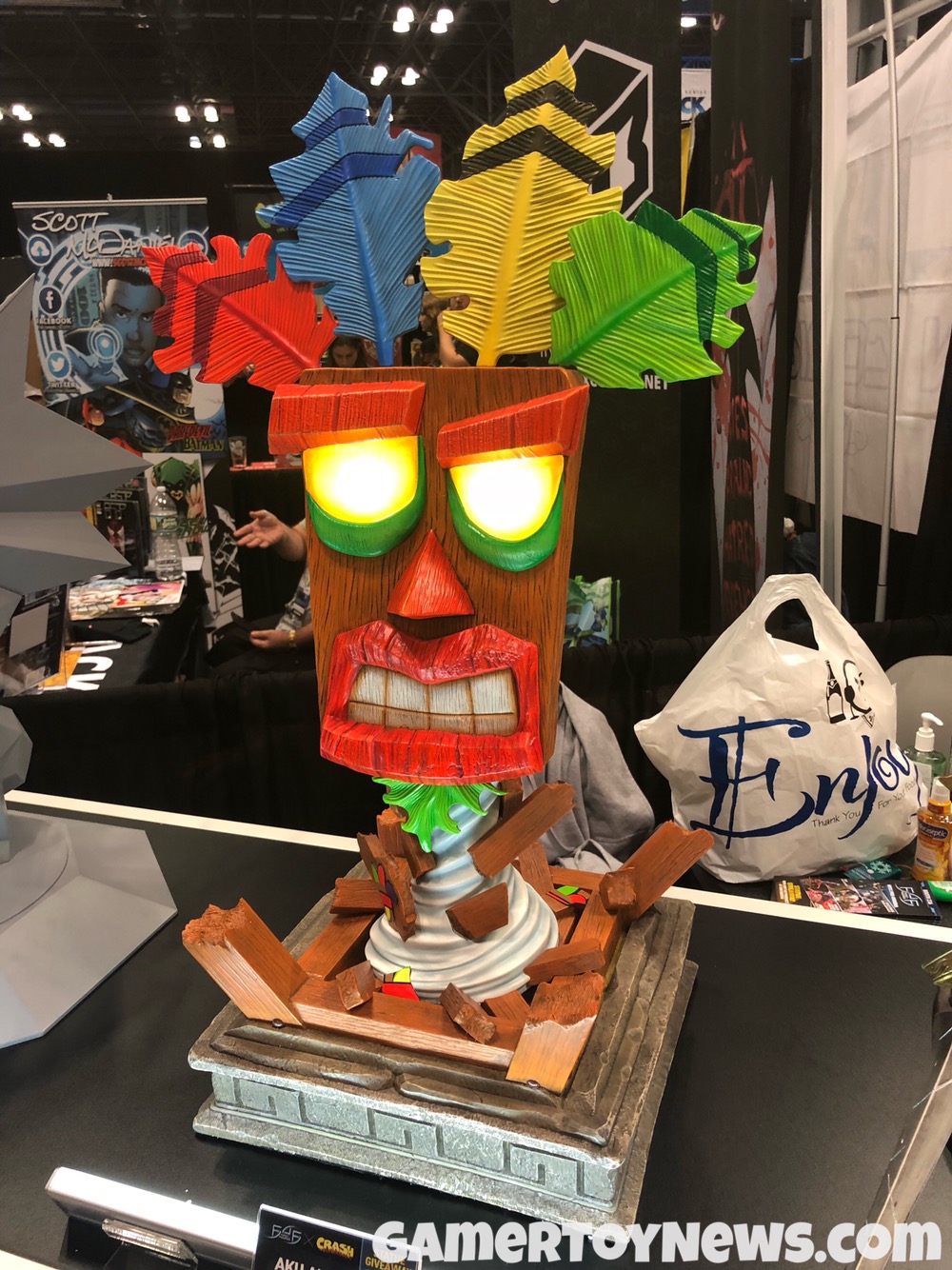 Of every statue F4F had on display at the show, this is the one that caught my eye more than any other.

The bright colors on the Aku Aku Mask, mixed with a surprising level of sculpting detail, makes this Life-Size Mask mesmerizing.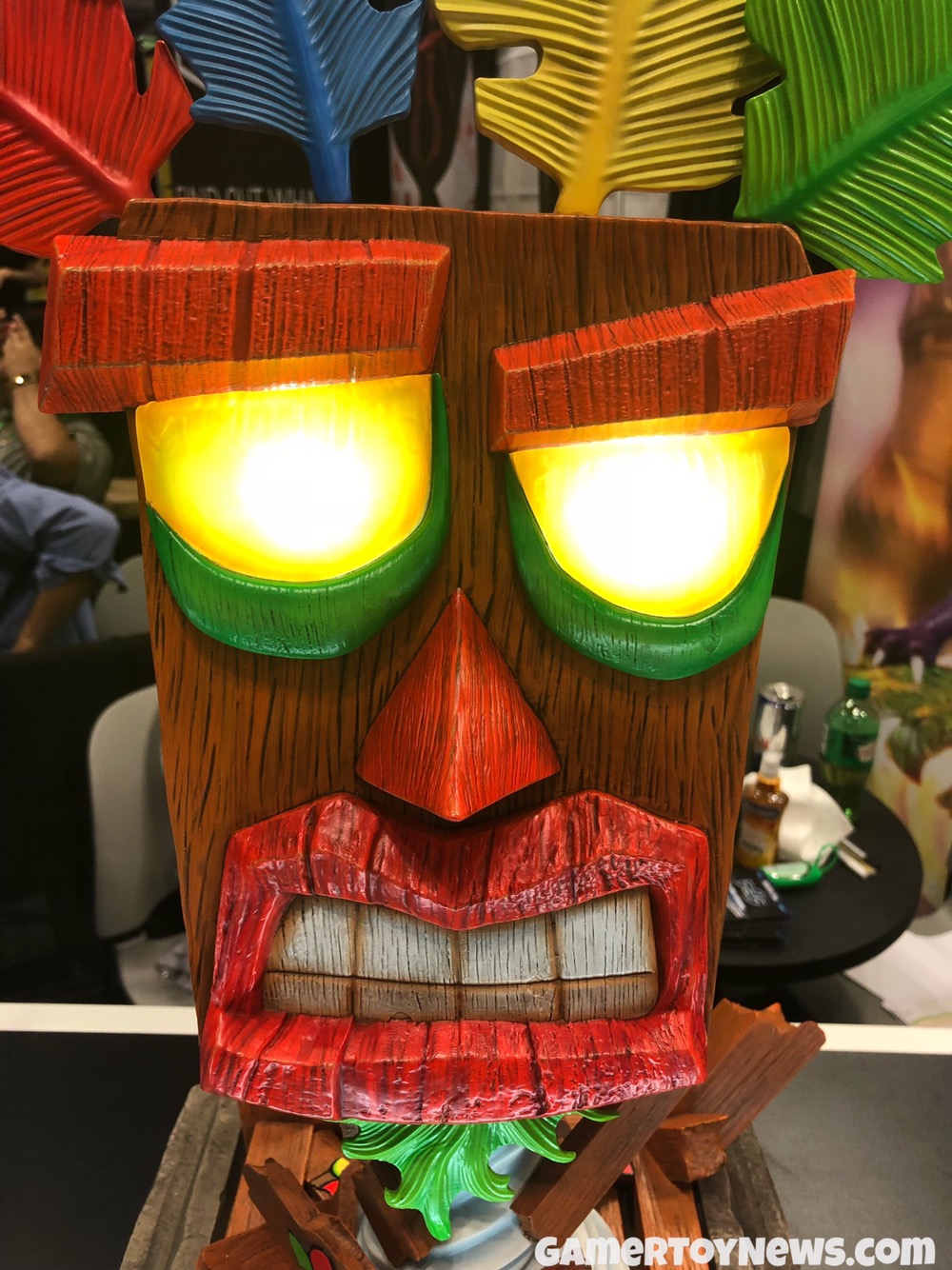 I don't always dig light-up features on statues (blasphemy, I know), but in this case, the electronic lights in the eyes are a must. The light-up eyes on the Aku Aku Mask look amazing!!
Once again, First 4 Figures even delivers with a super-cool base that goes creatively beyond the sorts of bases we see from almost any other company. Simple, but wonderfully complementary to the statue itself.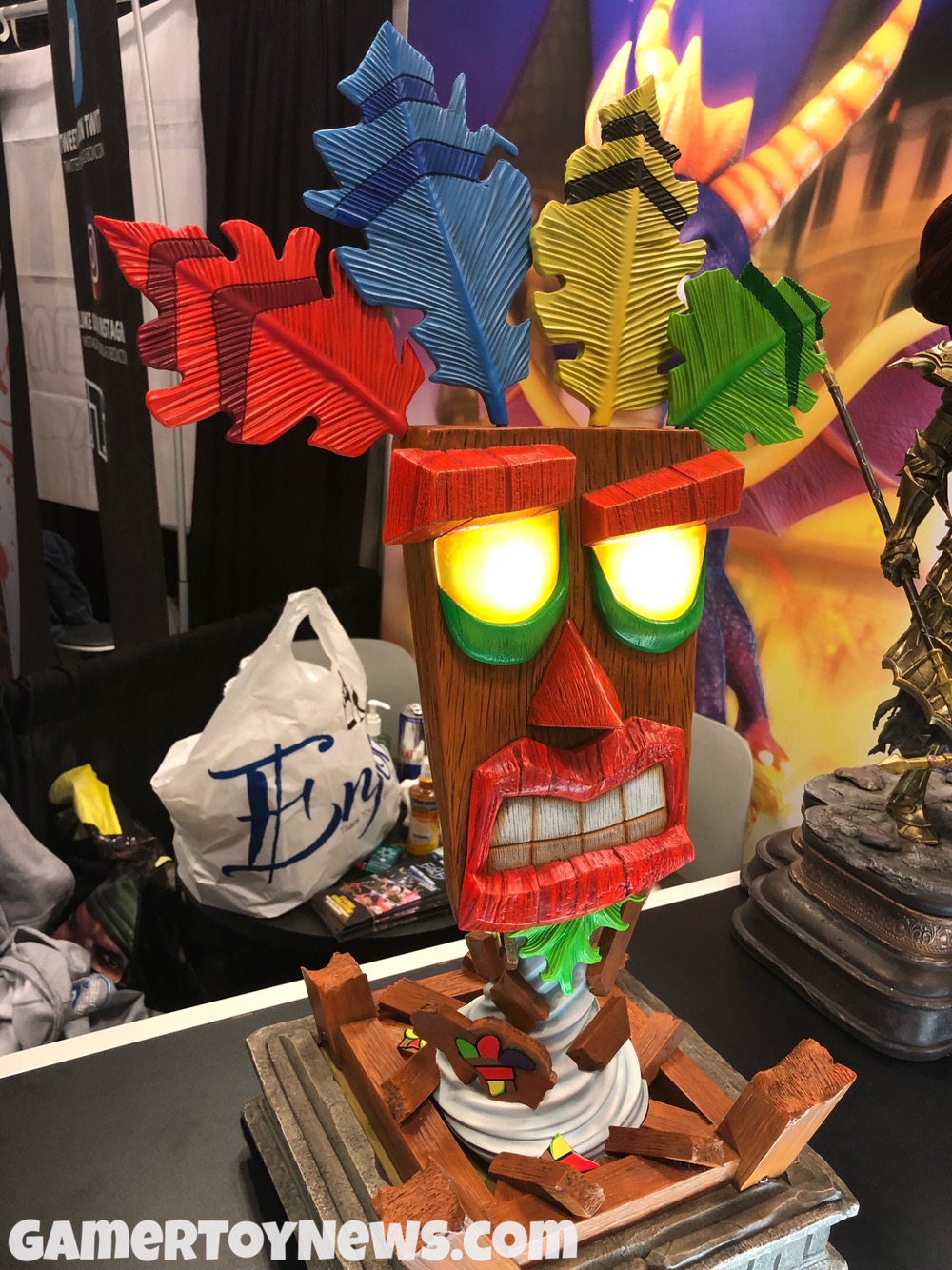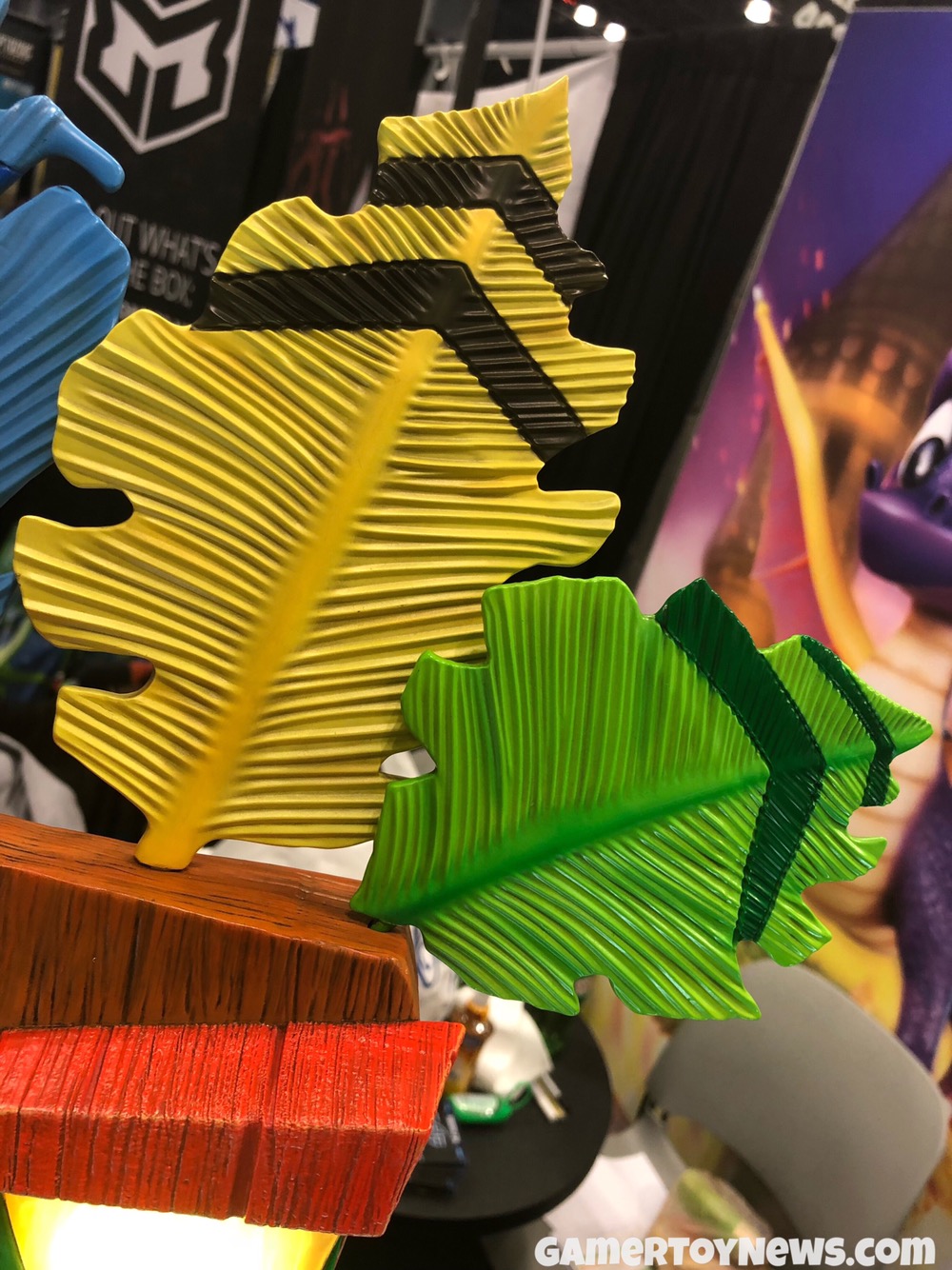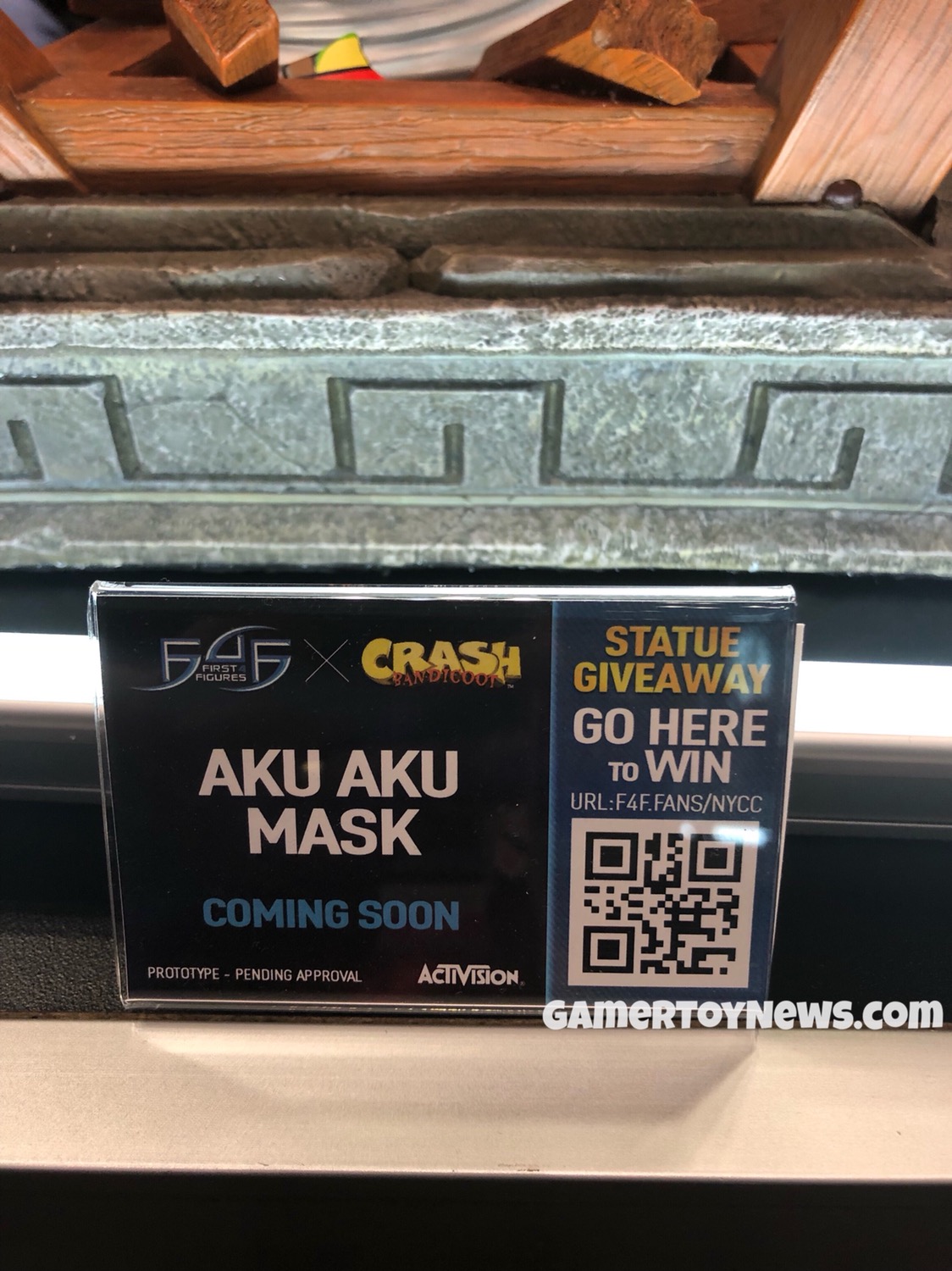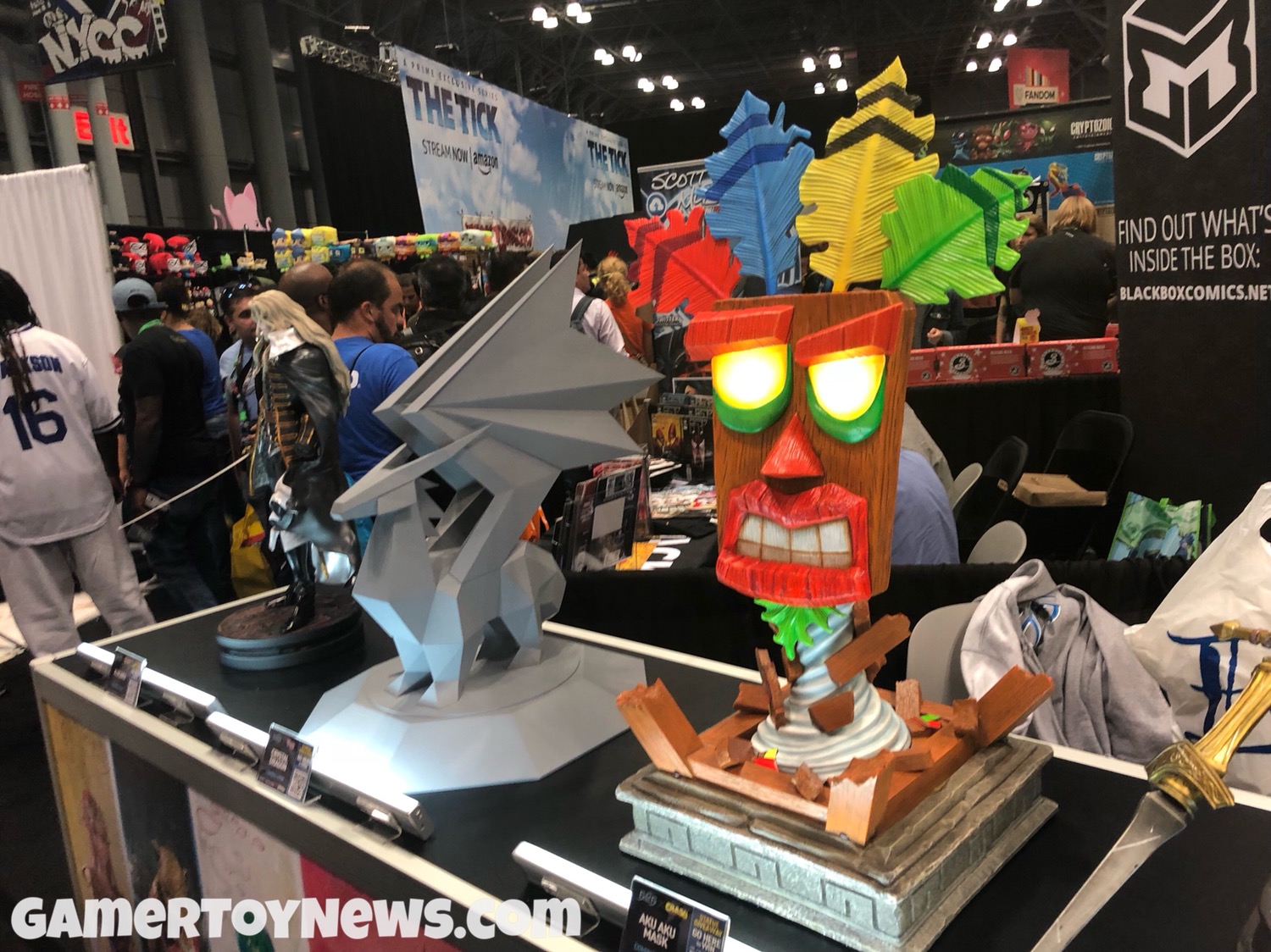 I'll be posting more photos of the F4F Booth from NYCC 2017 (and my thoughts on everything there) all this week and this weekend, and you can follow the Gamer Toy News Twitter and Facebook Page to see photos and articles as soon as they go live.
Now that it's been revealed in all its colorful glory, what do you think of the Life Size Aku Aku Mask, F4F fans? Is this a Day One pre-order for you, or is this show-stealer just not grabbing you?