First4Figures Dark Souls fans have had to be patient this year. While we've known for well over a year that an F4F Ornstein Statue was in the works, we've never gotten to see more than small teases of the full statue. But that all changed today, as the First 4 Figures Dragon Slayer Ornstein Statue made its grandiose premiere at New York Comic Con 2017! How is it? Let's sum it up in two words: "Huge" and "Gorgeous"…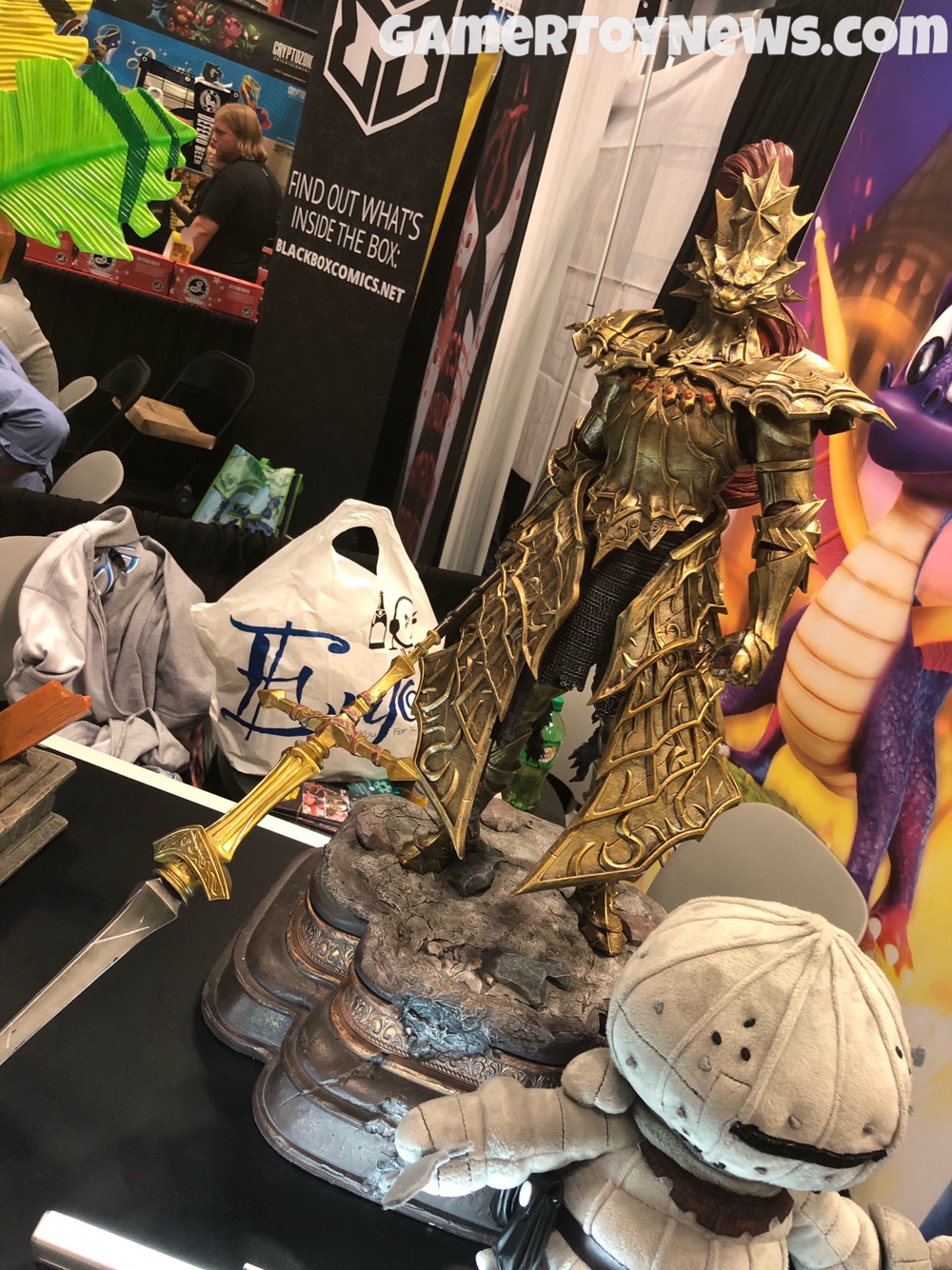 Dark Souls isn't really my game series. In fact, I've only ever played the first game far enough to get barbecued by a dragon and I've never seen the game beyond the fight with Sif at all (forgive me). So who's Dragon-Slayer Ornstein? Hell if I know.
But what I do know is Statues—and I know a grand slam home run when I see one. And that's just what the First 4 Figures Ornstein Statue is: a veritable masterpiece!
Let's take a look at the hi-res photos I took at the show, shall we?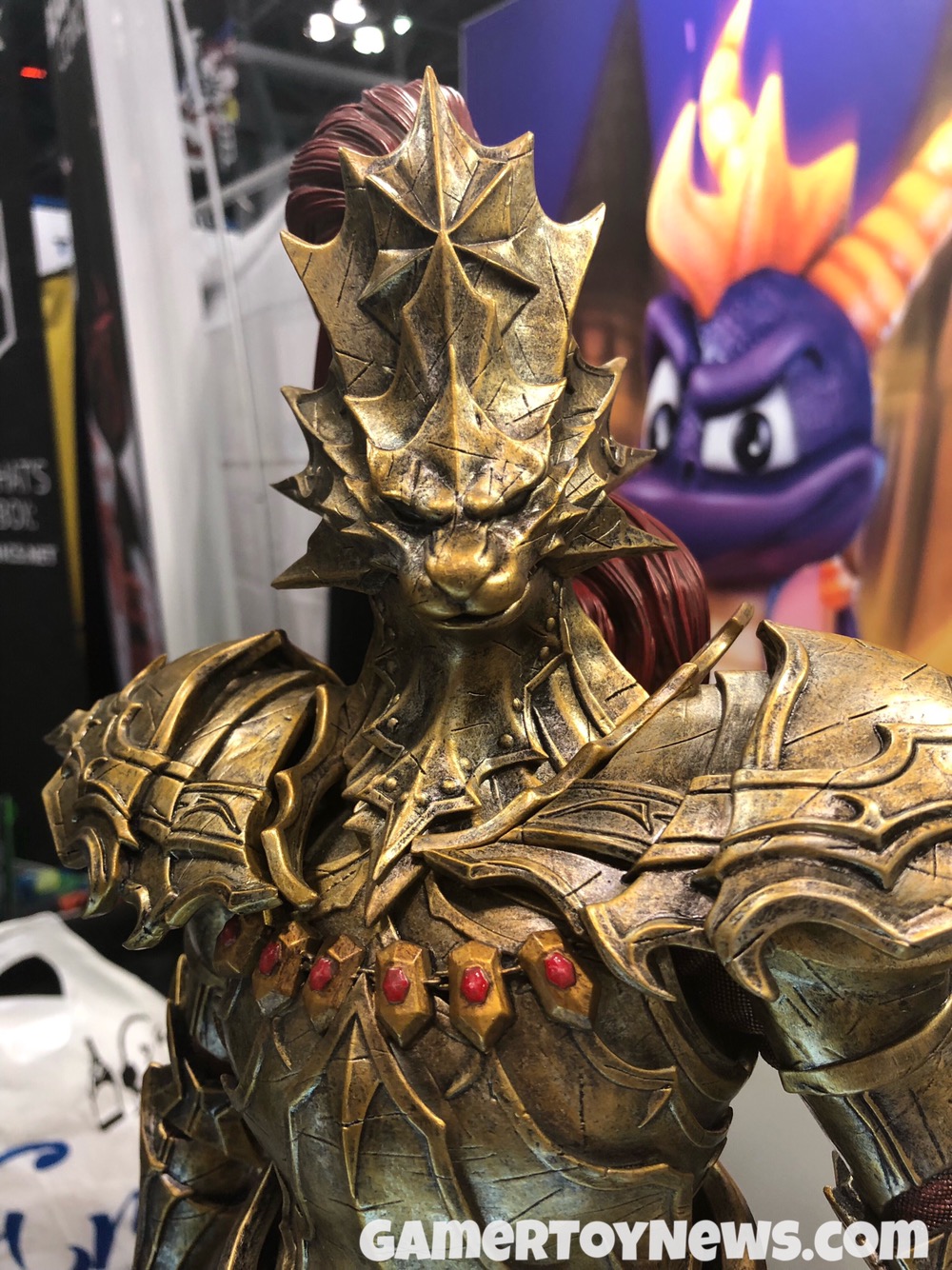 I don't know Ornstein personally or anything, but I do know how to Google images and videos of him. And man—F4F has nailed the Dragon-Slayer! What a gorgeous, incredible sculpt!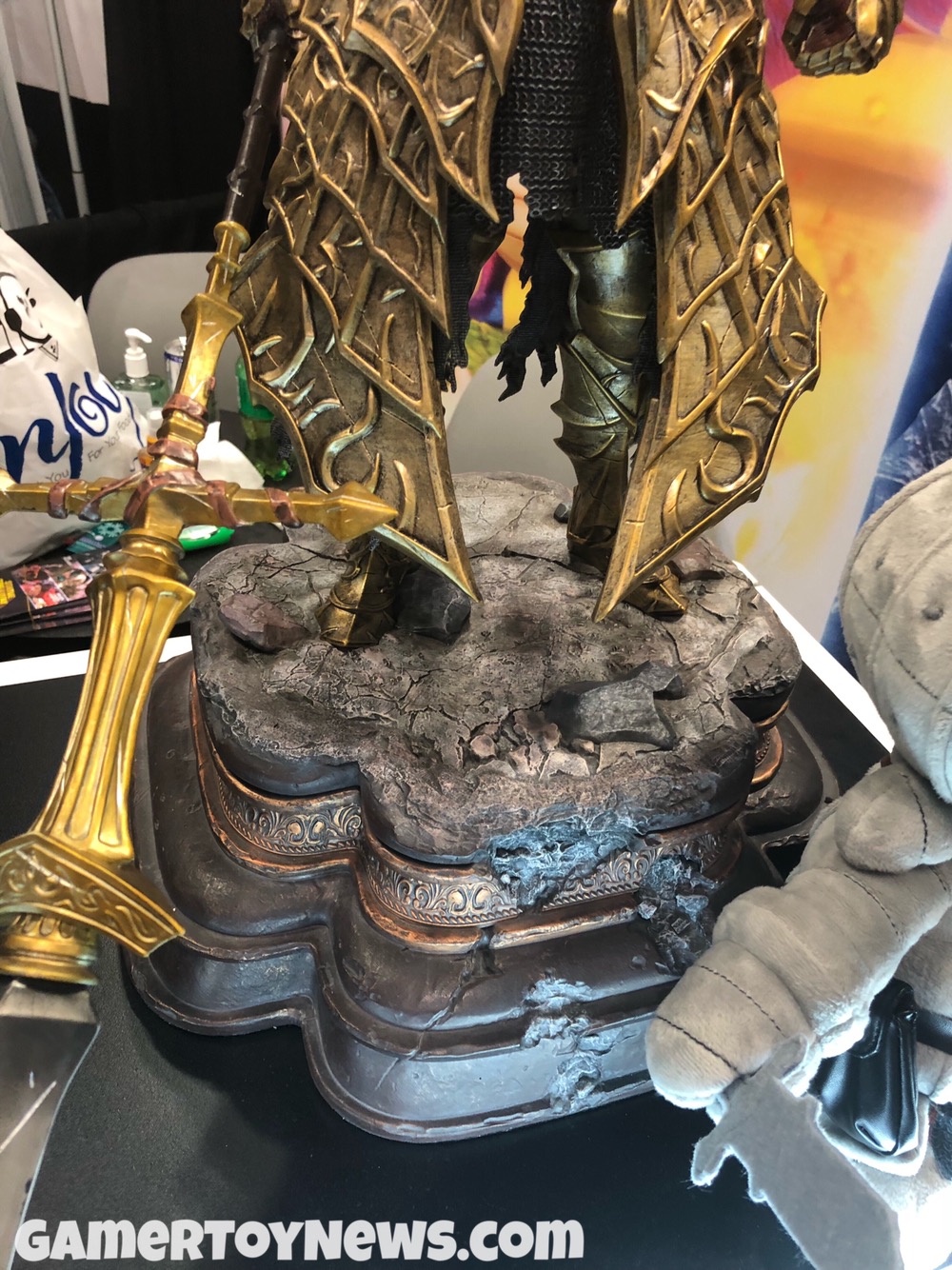 I never knew who good some rocky terrain could look until I saw it on Ornstein's base! It's simple and doesn't distract from the figure, but is incredibly detailed—perfect traits for a statue base.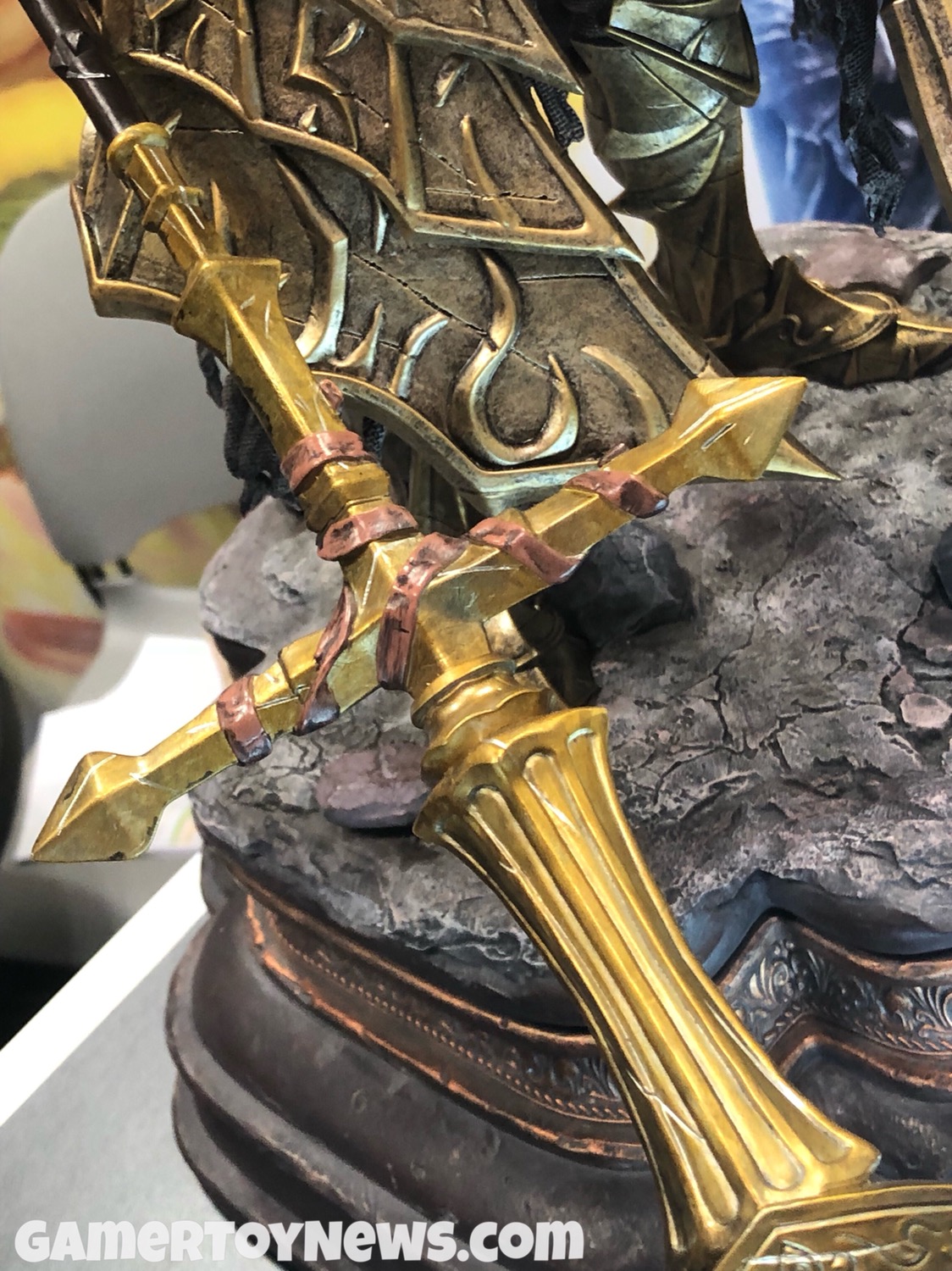 The detailing on Ornstein's spear is also well beyond your everyday sculpting detail. Beautiful stuff.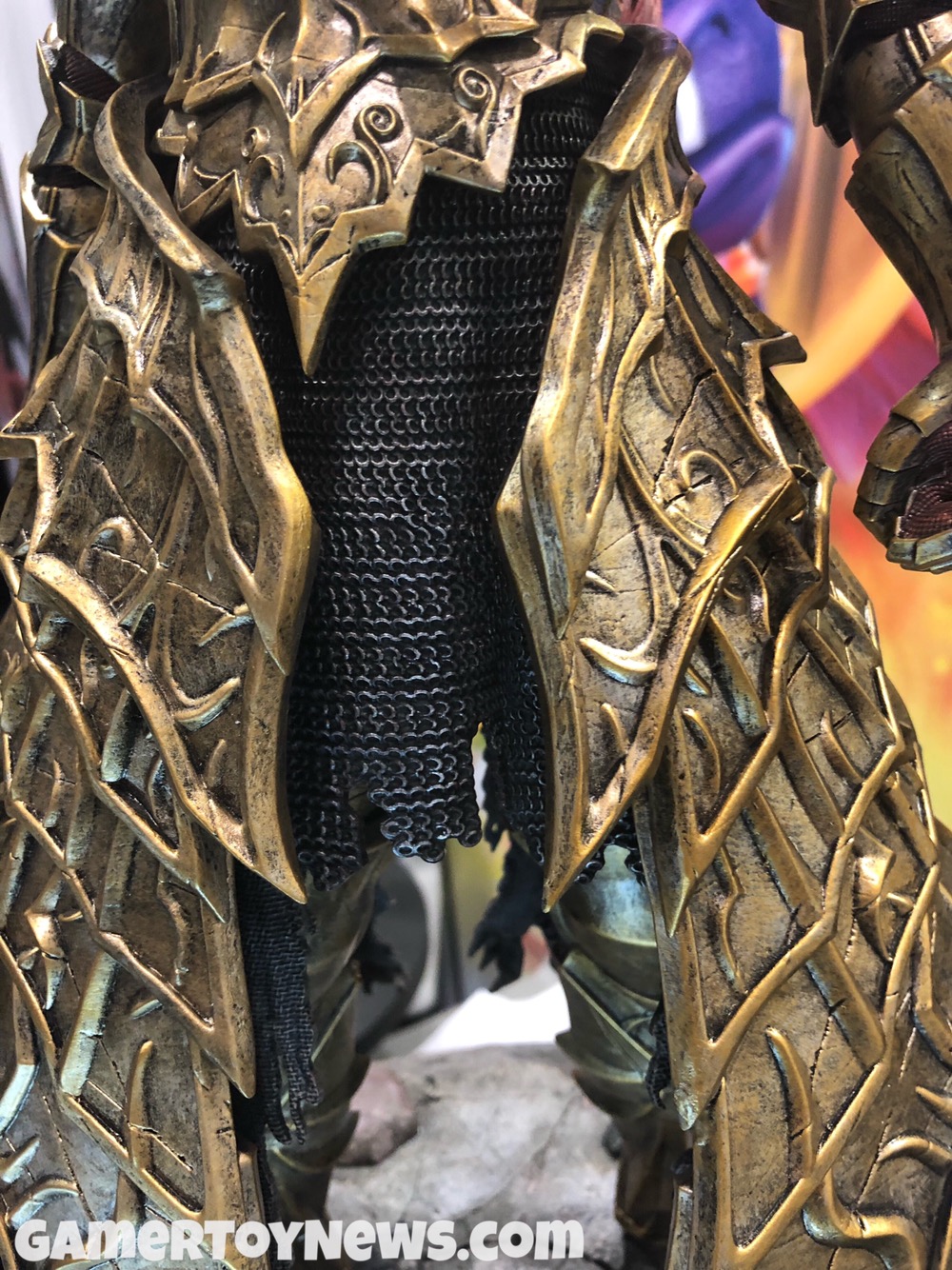 From the textured mail skirt to the ornate detailing on the armor, this statue is downright breathtaking (whether I know who the heck it is of or not).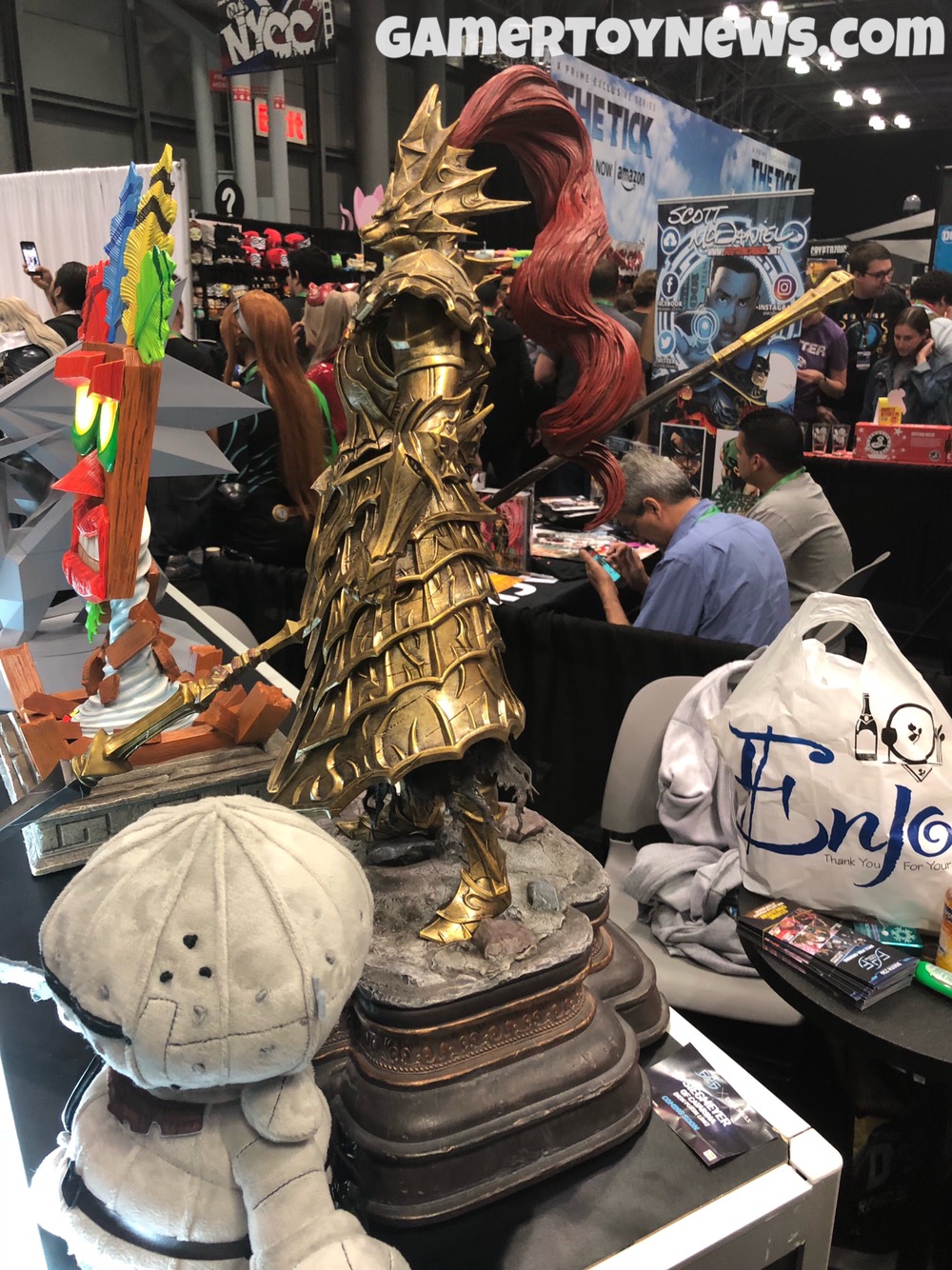 There's no price-point or pre-order date confirmed yet for Ornstein, but this has "best-seller" written all over it regardless of when it goes up for sale and how much. Magnificent stuff.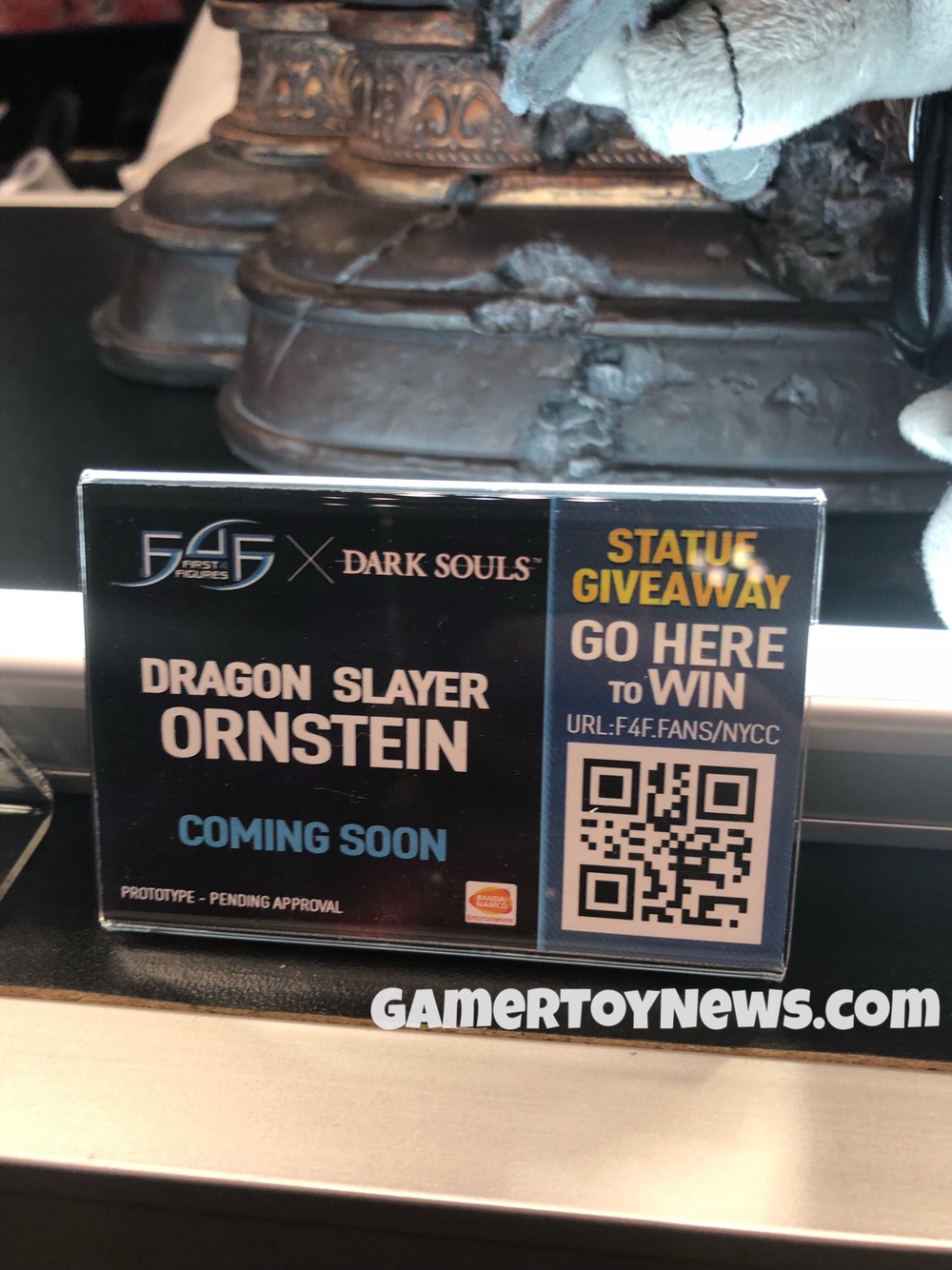 Here's some more hi-res photos from the show for those who can't get enough…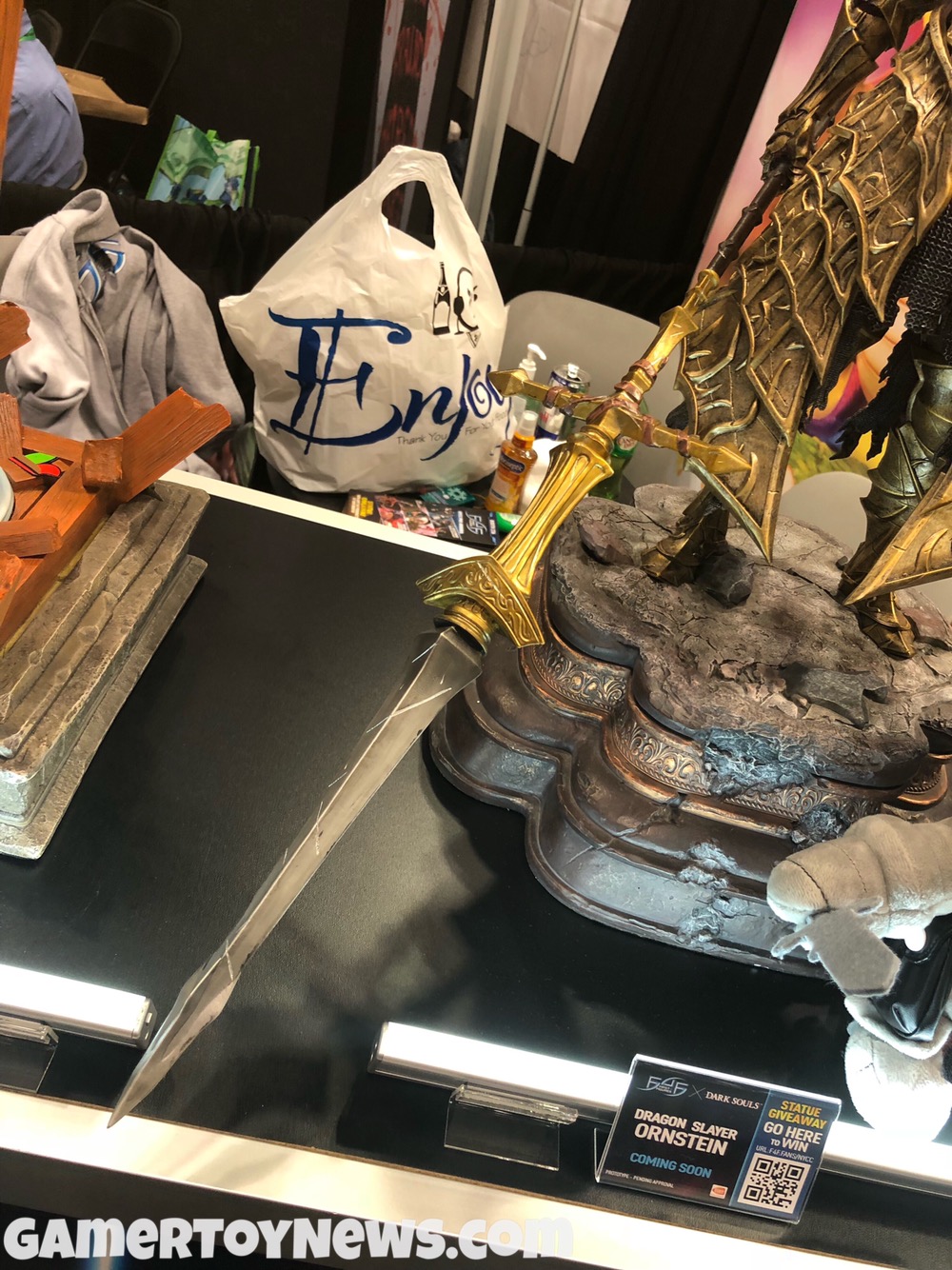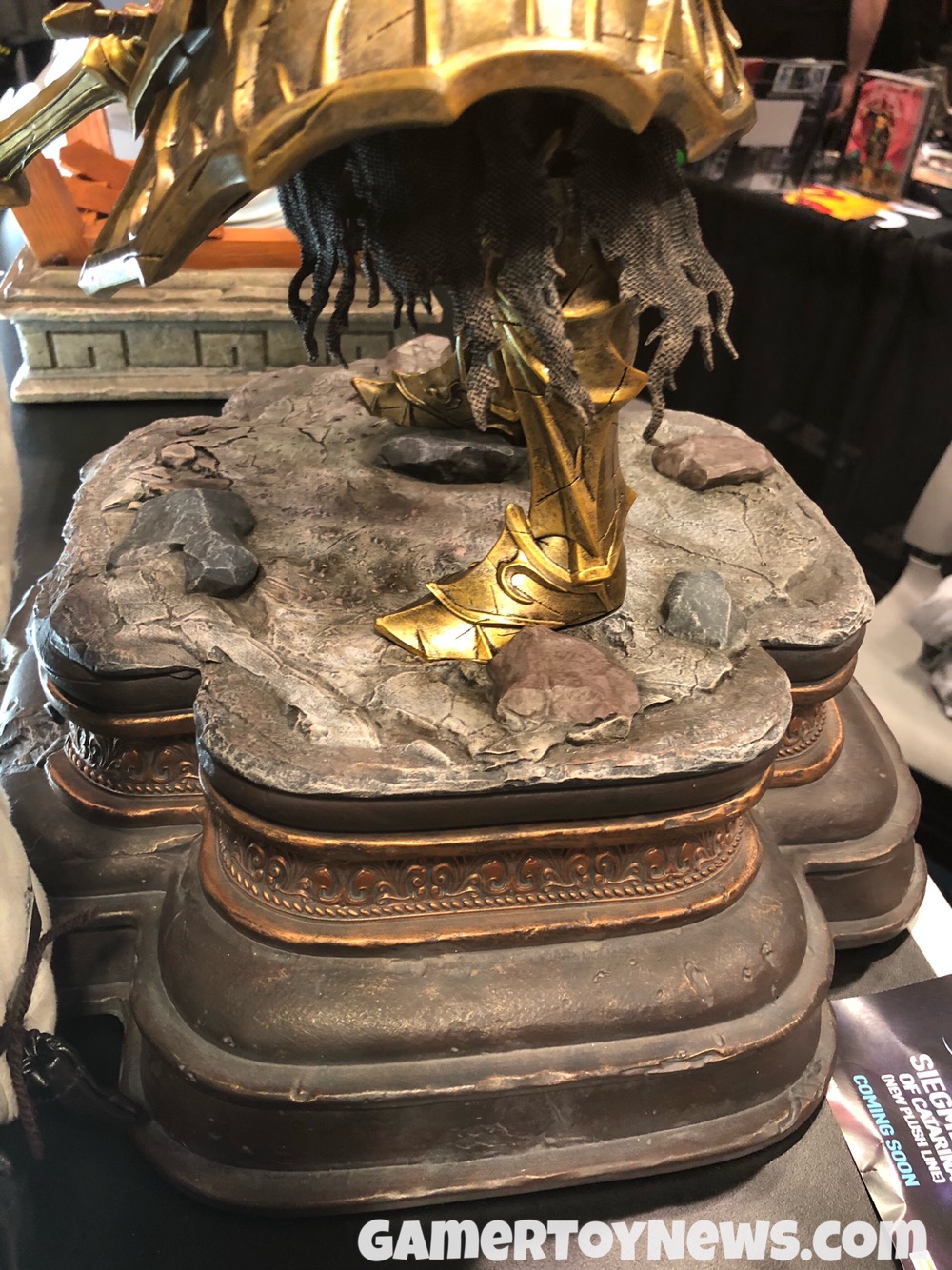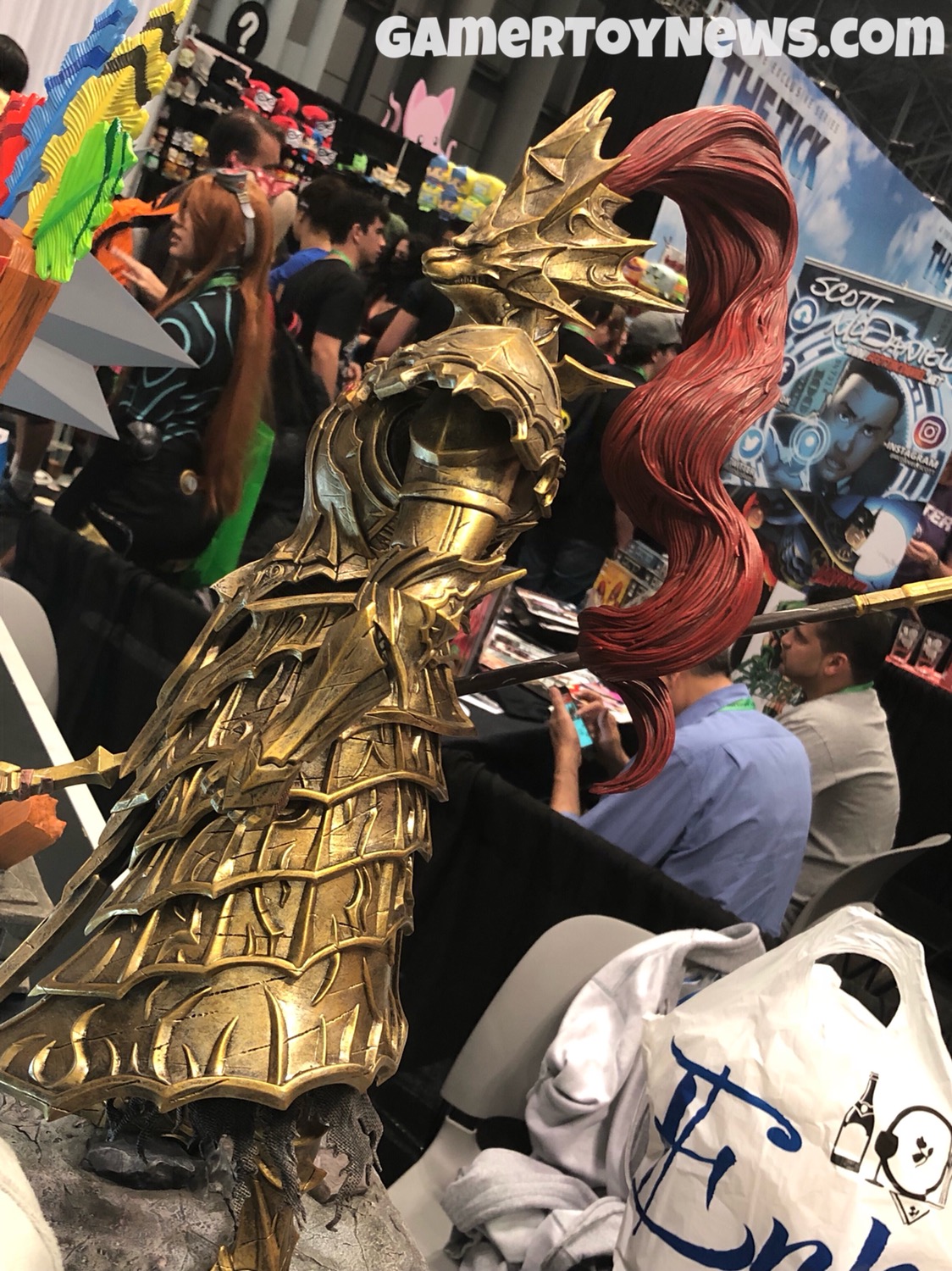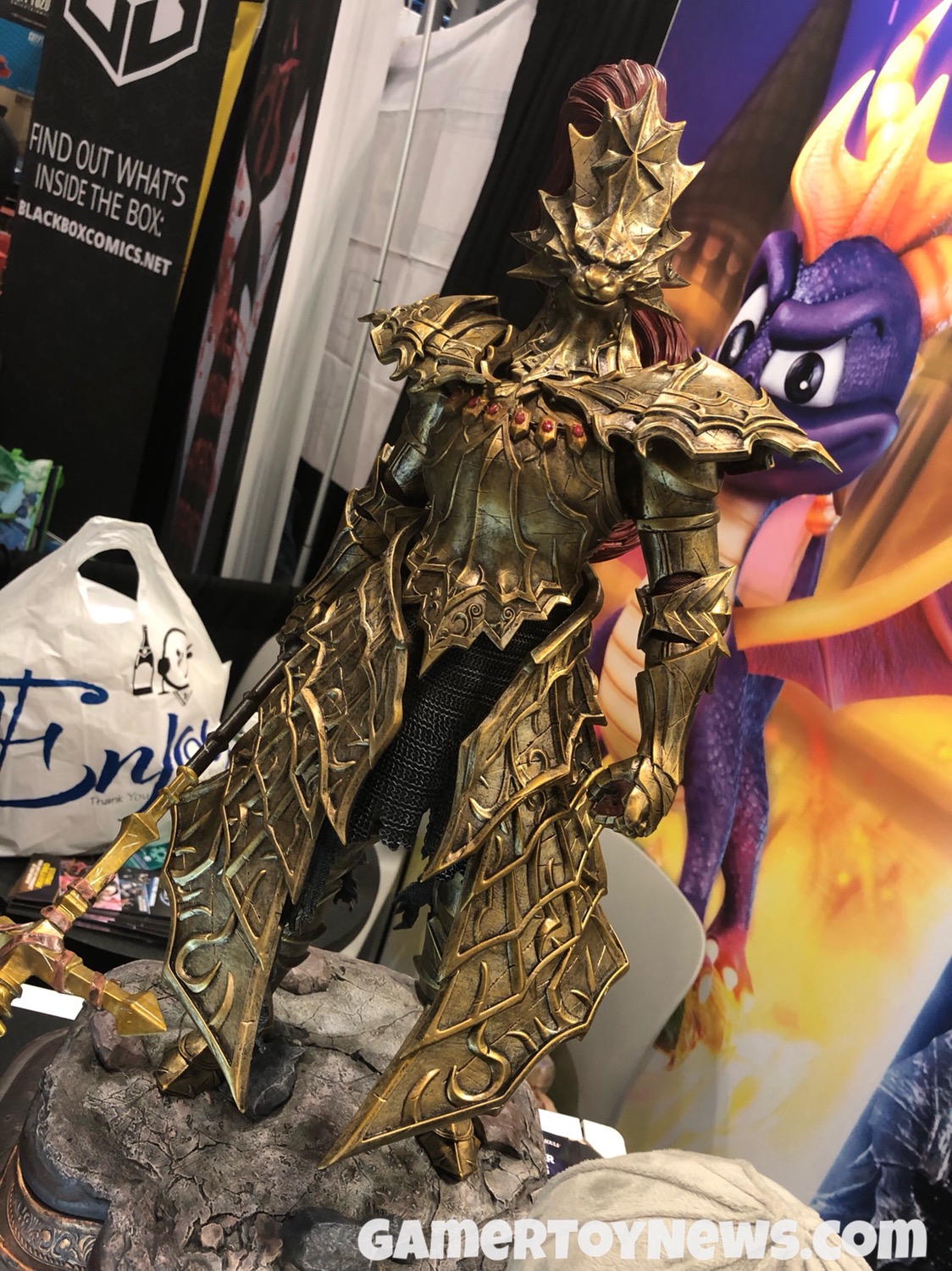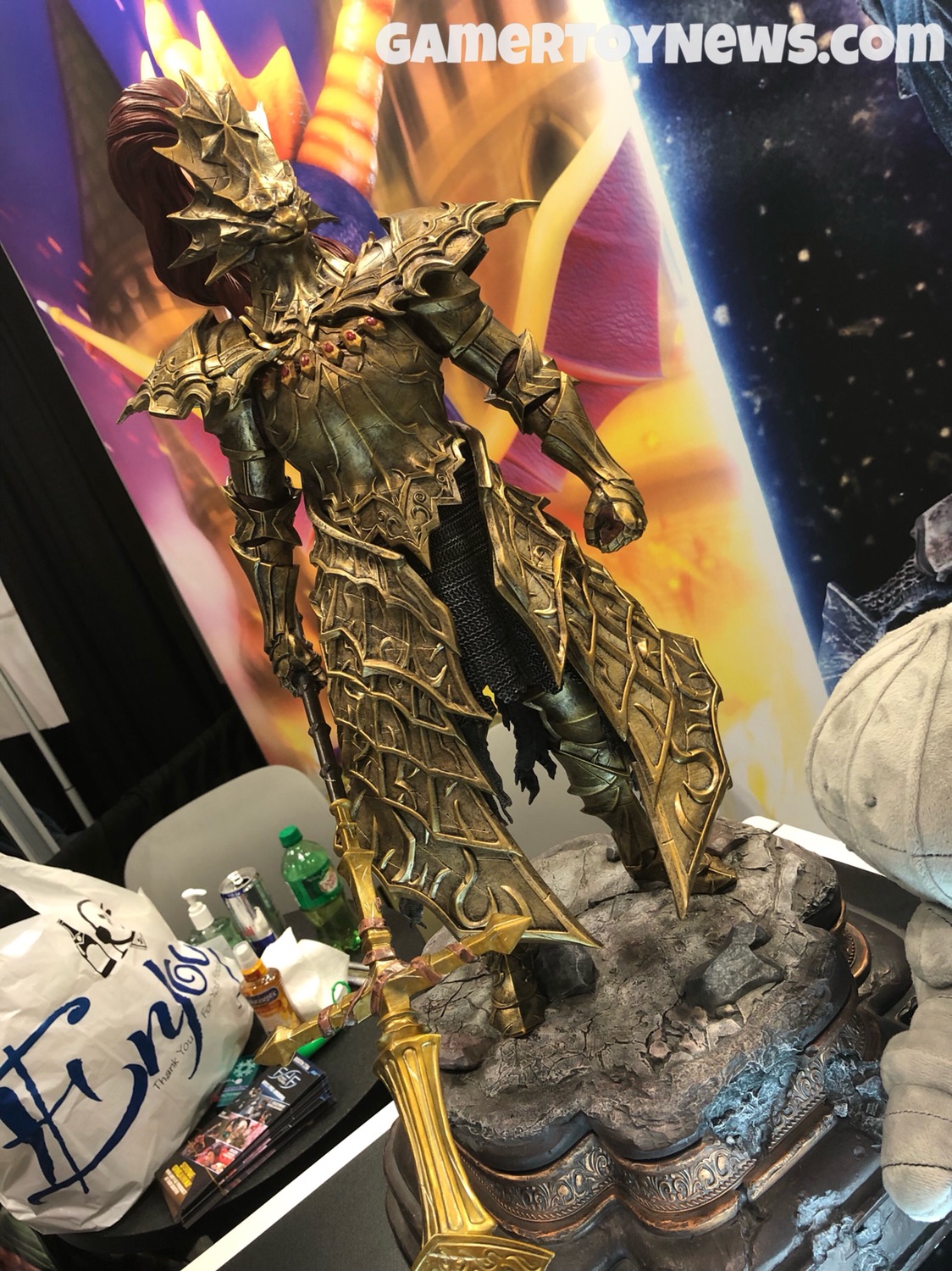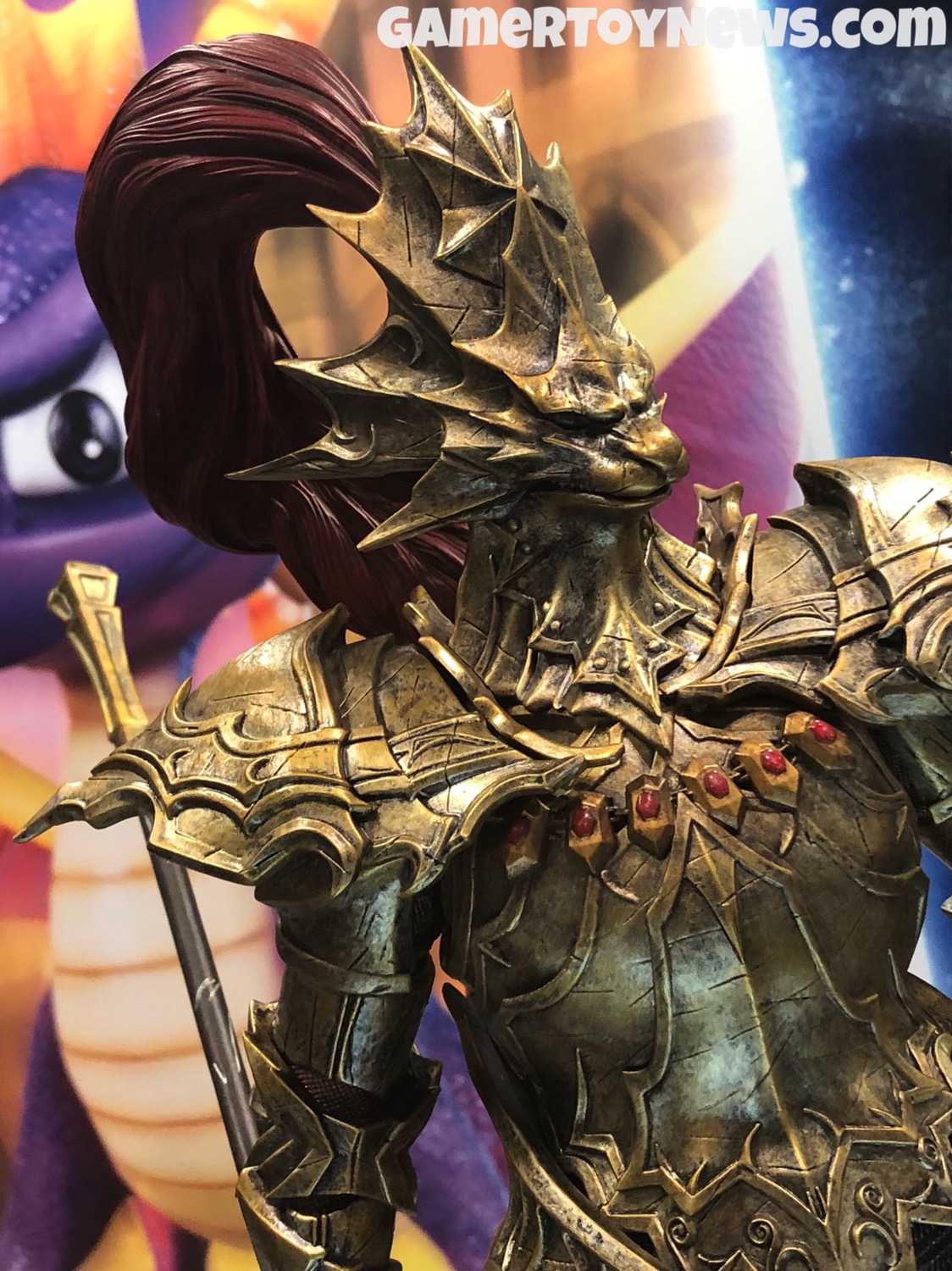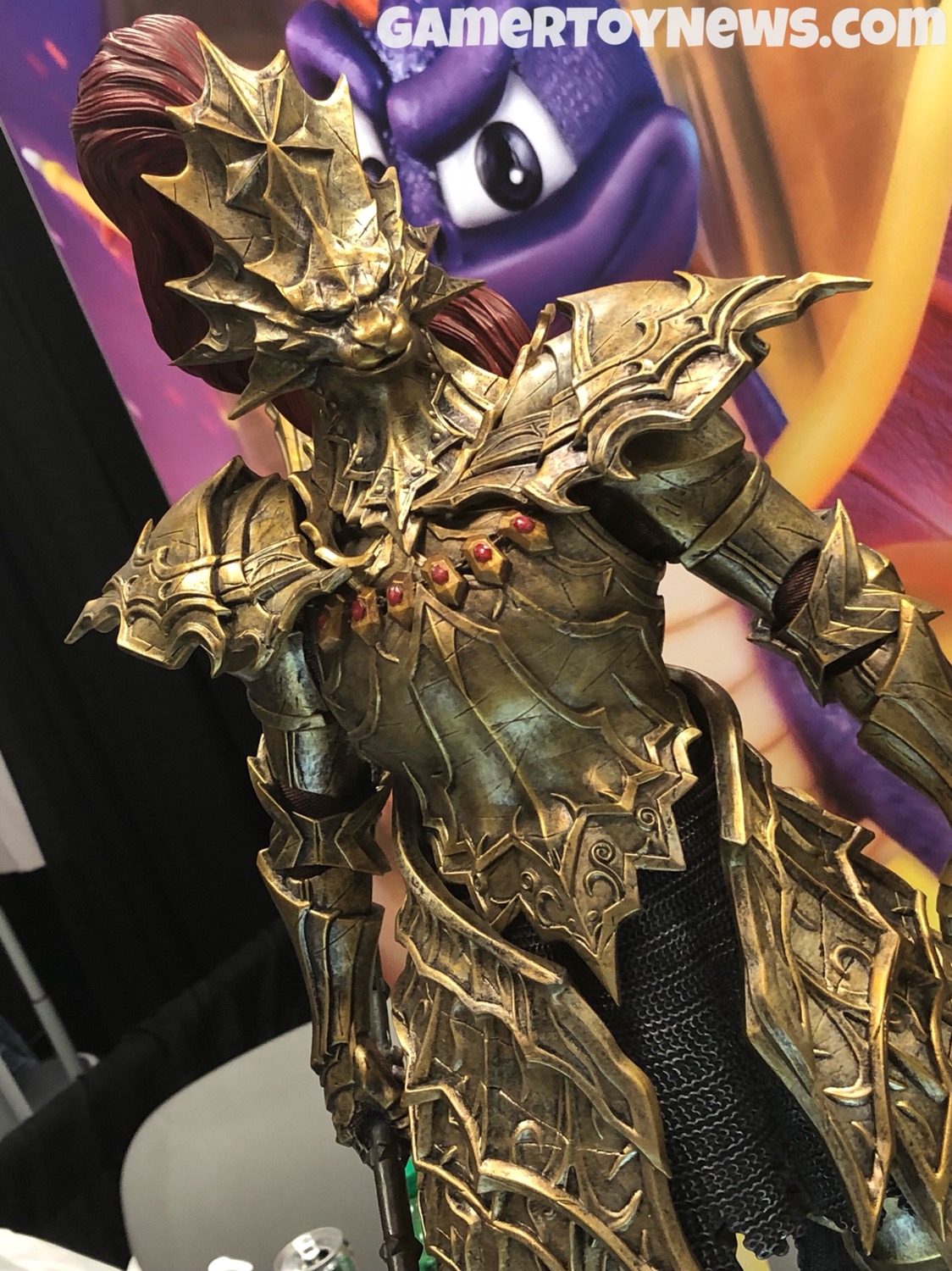 I'll be posting hi-res galleries of every new reveal from the F4F booth at New York Comic Con all weekend long, and be sure to follow the Gamer Toy News Facebook and Twitter Pages if you'd like alerts whenever a new preview goes live.
What do you think of Ornstein, Dark Souls collectors? Was he worth the wait?