It was just about a year ago at New York Comic Con 2016 that I first laid my eyes upon the Storm Collectibles Street Fighter figures in person, and now I'm about to attend NYCC 2017–where I'll be able to buy some of the figures in person for the first time! Storm Collectibles is coming to the Bluefin booth at New York Comic Con 2017 in just under two weeks, and they're bringing exclusive variants of Ryu, Hot Ryu and Mortal Kombat's Noob Saibot to the show!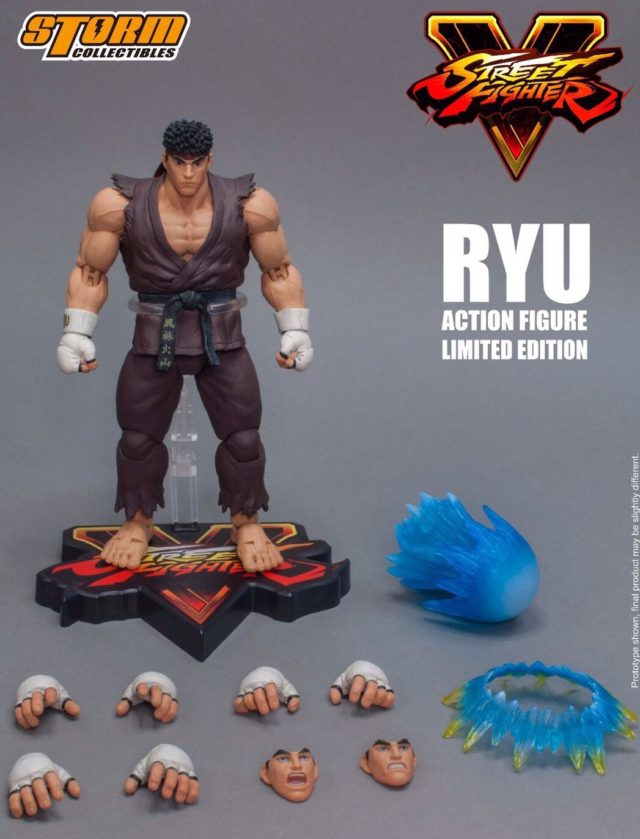 I buy a lot of action figures every year (like, a
ridiculous
amount), so it can be a little bit difficult for a company to put something out that really, really catches my attention.
Storm Collectibles has done that with their growing lines of 1/12 scale Street Fighter and Mortal Kombat figures. I'll write a full review of one of them soon so I can fully illustrate my love for these lines, but there's no doubt about it–Storm has got me hooked.
And that means it's the perfect time for them to start selling me color variants of figures I already own! And as luck would have it, several such limited variants are scheduled to be available as 2017 NYCC Exclusives in just under two weeks!
First, there's a brown Ryu variant figure (with a $55 price-tag). This was shown off at Wonder Fest over the summer, so we knew it was coming somewhere, someday. Honestly, this is probably my very least-favorite Player 2 Ryu that Storm Collectibles has designed, but having the chance to grab this figure in-person, I really don't know that I'll be able to resist picking it up.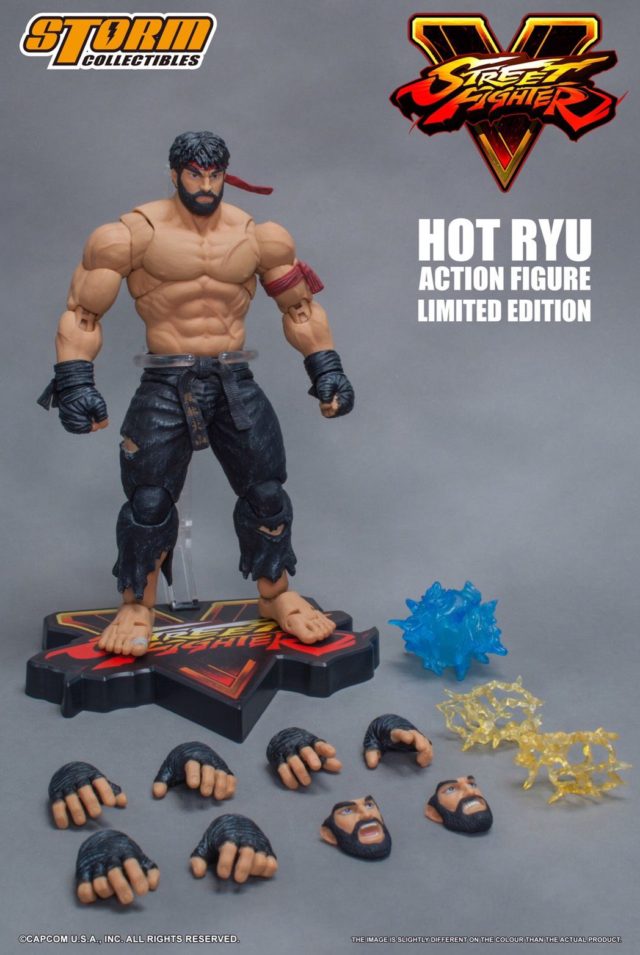 The inaugural Player 2 Variant of Hot Ryu will also appear as a NYCC Exclusive: Black Pants Hot Ryu. I'm not a mega-fan of this look for Ryu, but I just opened my SDCC Hot Ryu over the weekend and fell in love with how awesome it is, so this is another variant I have a feeling Storm will be taking my money for ($60, to be exact) in New York.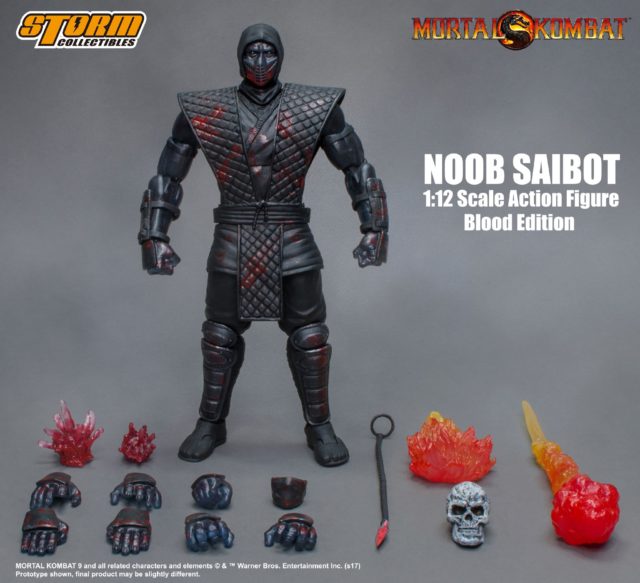 The final NYCC Storm Collectibles exclusive this year will be a Mortal Kombat Noob Saibot Blood Edition figure. Those who like their MK figures nice and bloody (not me) are definitely going to dig this one, and I legit think it'll be the fastest seller of the three exclusives at the event (especially with the lowest price of the trio, at $50 each).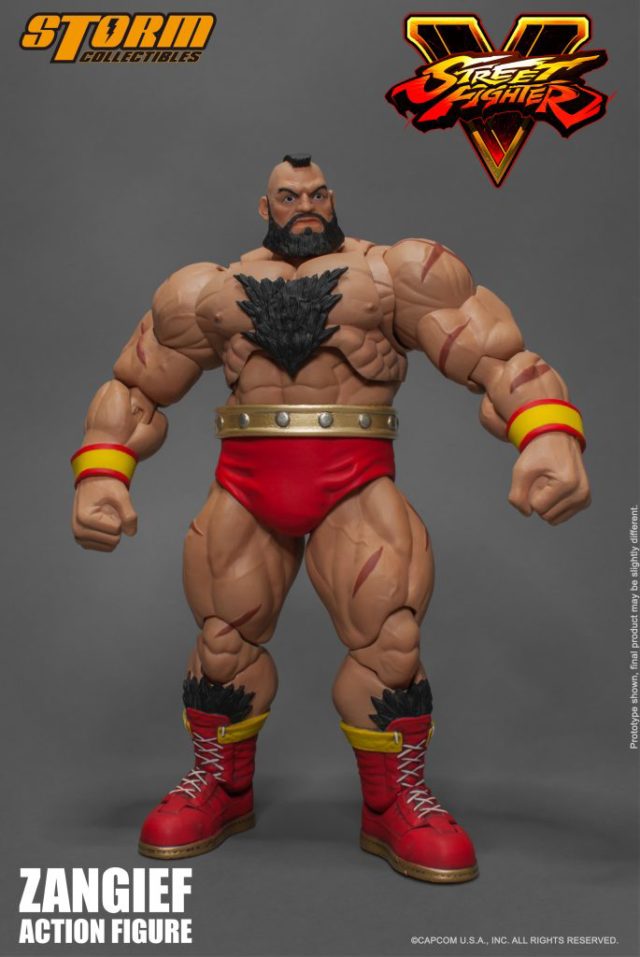 In addition to the three exclusives, the Storm Collectibles Zangief figure will be getting an early U.S. release at New York Comic Con, marking the first time he's been available on North American shores. The $95 Russian Bear is finally ready to wrestle our dollars from us shortly!
And an even more rare exclusive (of a sort) will also be available at the show: Street Fighter V Chief Character Designer "Kiki" will be on-hand at the show, signing figures and posters for free at 1PM on October 6th and 7th! Um, yes, please!!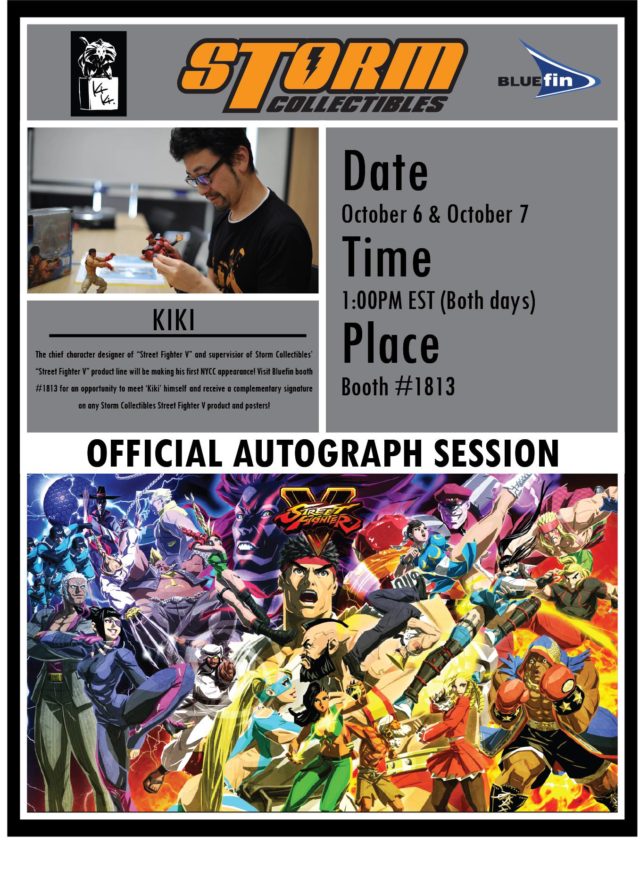 Storm Collectibles will be part of the Bluefin Distribution booth #1813 at NYCC 2017 from October 5th to 8th, 2017. I'll be on-hand at the show reporting on any new figures Storm Collectibles (and other companies) show off at the event, and you can follow our Facebook and Twitter Pages (or drop by our Facebook Group to chat!) if you want to be kept in the loop with the latest news and photos.
What do you think of the trio of New York Comic Con 2017 Storm Collectibles exclusives, gaming collectors? Are any of these variants on your wish list, and what new items are you hoping Storm will premiere at NYCC?