The "Mega Construx" brand name has gotten off to a little bit of a slow start, with early products arriving only sporadically in stores throughout the past few months. But now that we're in full-on 2017, Halo Mega Construx toys are finally arriving in force! And among the new 2017 items from the successor to Mega Bloks is the newest series of single-carded Halo figures: Mega Contrux Halo Heroes Series 3 is now arriving in many stores in the United States!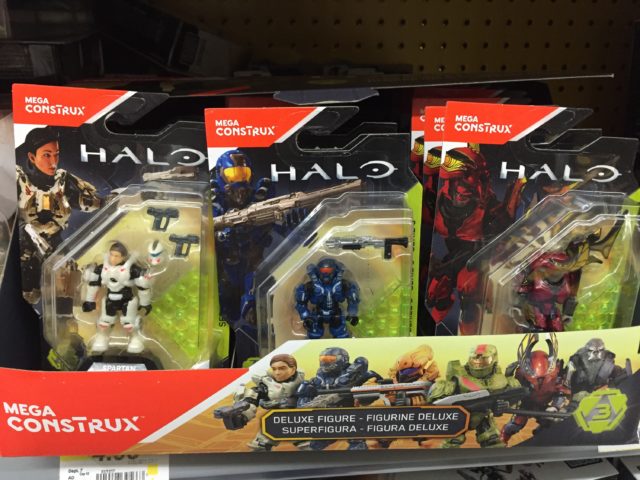 While photos starting leaking of Halo Heroes Series 3 several months ago, the figures themselves had been exceedingly difficult to actually find in stores throughout the end of 2016.
But with the arrival of the new year has come the arrival of the newest Halo Mega Construx deluxe figures in a massive way, as collectors are now frequently finding cases of Series 3 at Walmart stores across the United States.
The set includes six characters that are new to the Heroes series from across the Halo mythos, with all figures packed at 3-4 per case and in plentiful supply.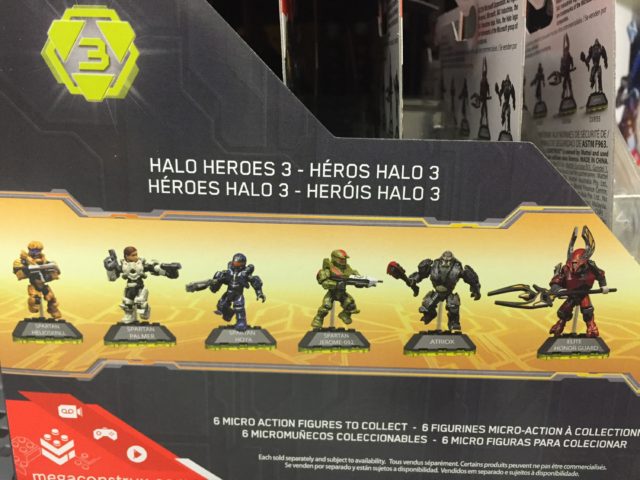 The six figures in Mega Construx Halo Heroes Series 3 are as follows:
Spartan Sarah Palmer (with removable helmet)
Atriox the Banished Brute Chieftain (from Halo Wars 2)
Spartan Jerome (Jerome-092)
Elite Honor Guard
Spartan Hoya
Helioskrill Spartan (Gold)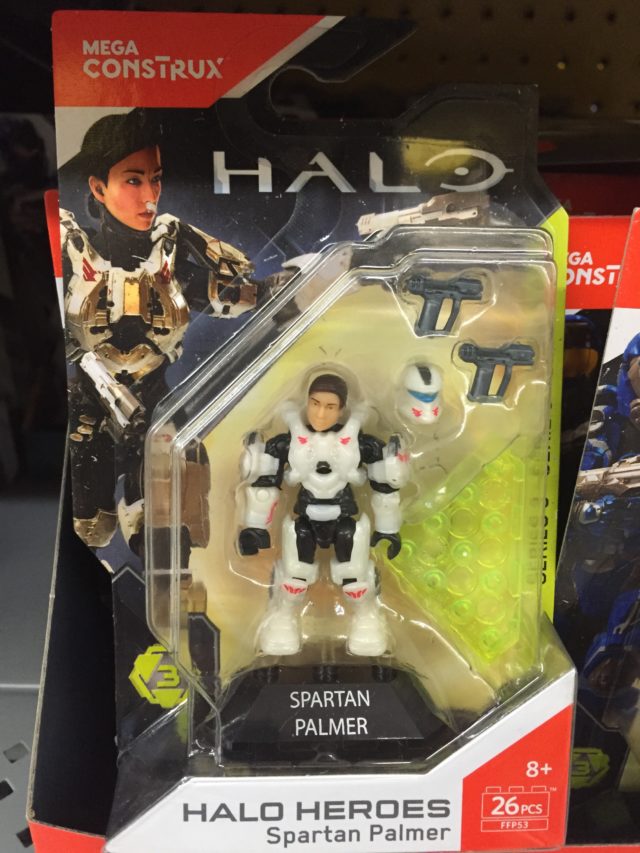 Sarah Palmer unfortunately isn't much of a looker with her helmet off, but it's rather tough to make a good-looking woman as a 2″ action figure, you know? Even so, Spartan Palmer is my least favorite figure in this set. Personally, I never like to see Spartan Sarah Palmer represented in white armor–it just doesn't look right to me at all. Silver armor all the way. Alas.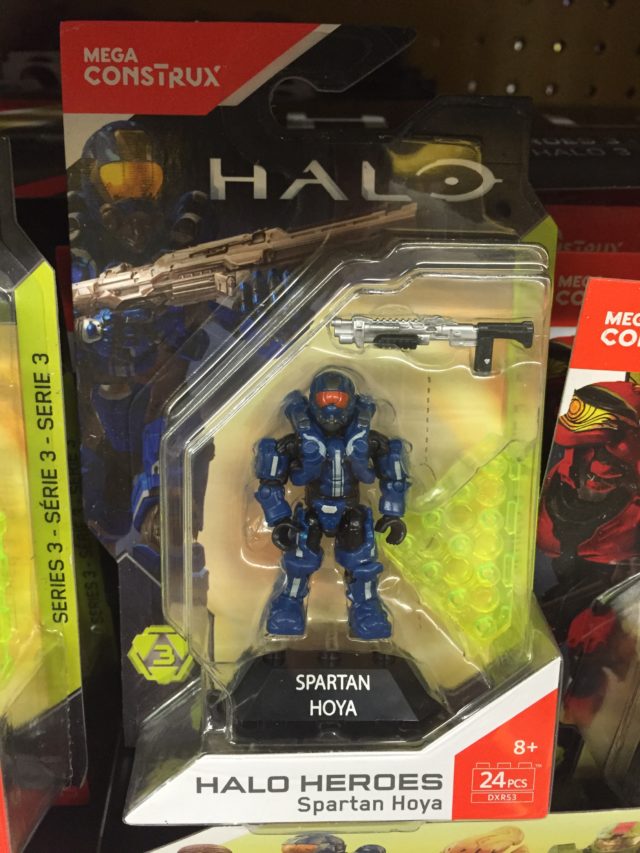 Meanwhile, Spartan Hoya (Carlo Hoya) brings us one step closer to a complete Fireteam Majestic in Halo Construx deluxe figure form. Which member of Fireteam Majestic (if any) would you like to see get their own figure next, readers?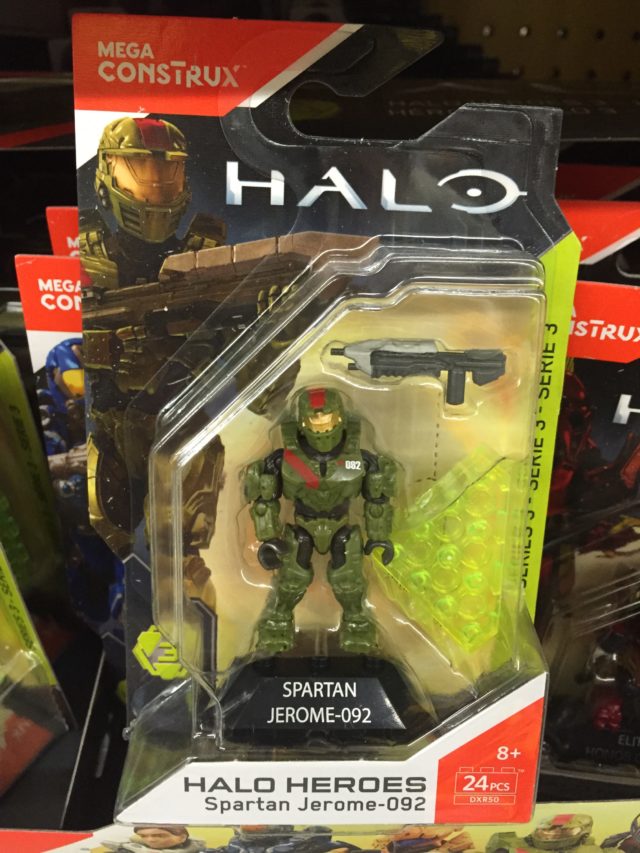 Spartan Jerome completes the trio of Halo Wars Spartans, as Alice and Douglas were both available exclusively with Halo Wars 2 vehicles last year.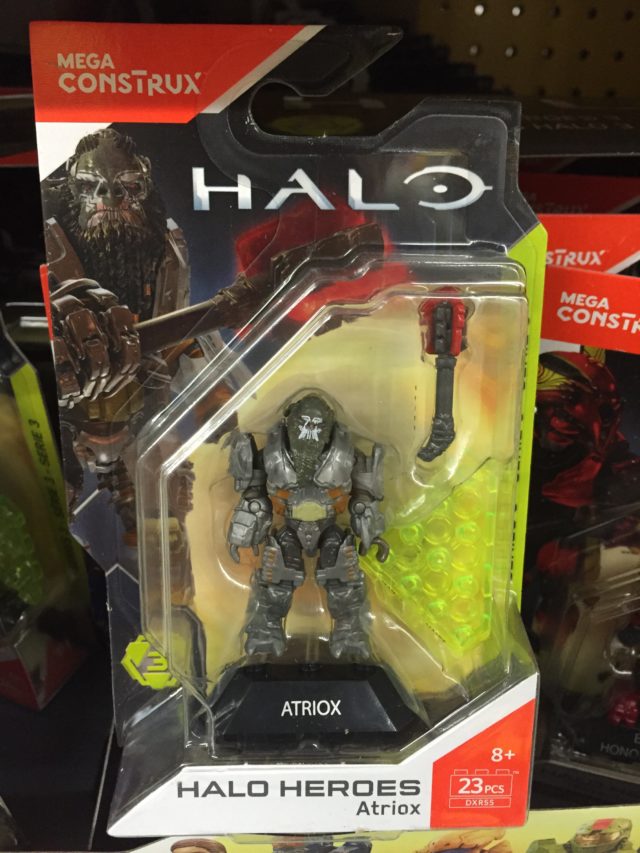 Also from "Halo Wars 2", it's the Banished Brute Chieftain: Atriox! I'm never a big fan of the Jiralhanae characters in the video games, but I'm hoping that Atriox will be compelling enough in next month's game that I'll start to feel differently about the Brutes (maybe).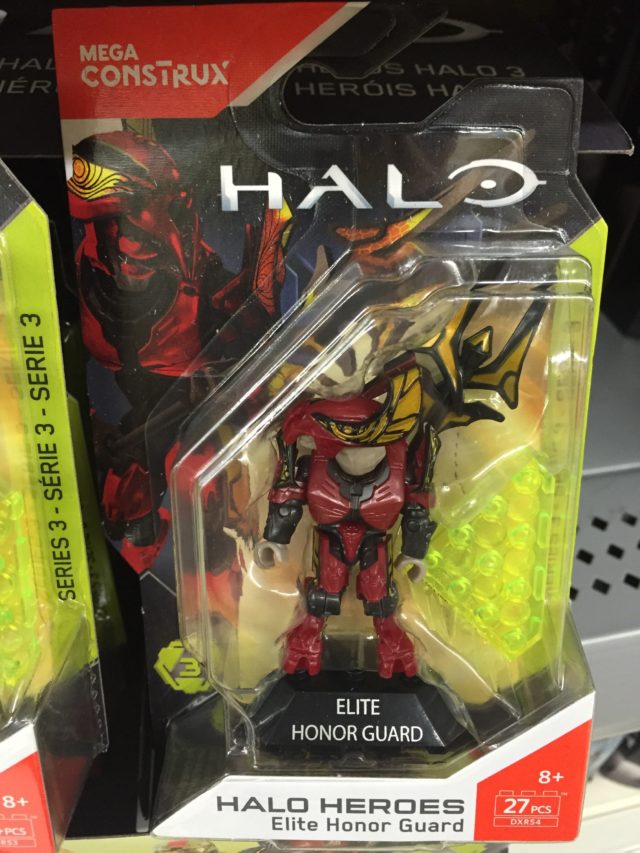 Rounding out the series we've got a couple of generic troopers that I expect to be very popular in stores. First, it's the Elite Honor Guard in single-packaged form for the very first time! These Sangheili Honor Guards were a real pain to collect the first time around, so I imagine a lot of Halo Mega Bloks fans will be pleased to get the opportunity to army-build these on the cheap.
And while the Helioskrill Spartan has been available individually before in the Halo Mega Construx Challenger Series I posted the codes for last week, that figure was an Ultra Rare that's not exactly the easiest to find when searching through boxes that have already been ransacked by other fans. The gold Spartan Helioskrill looks better and is a far easier pickup than the first version, and I'd anticipate this figure doing well at retail.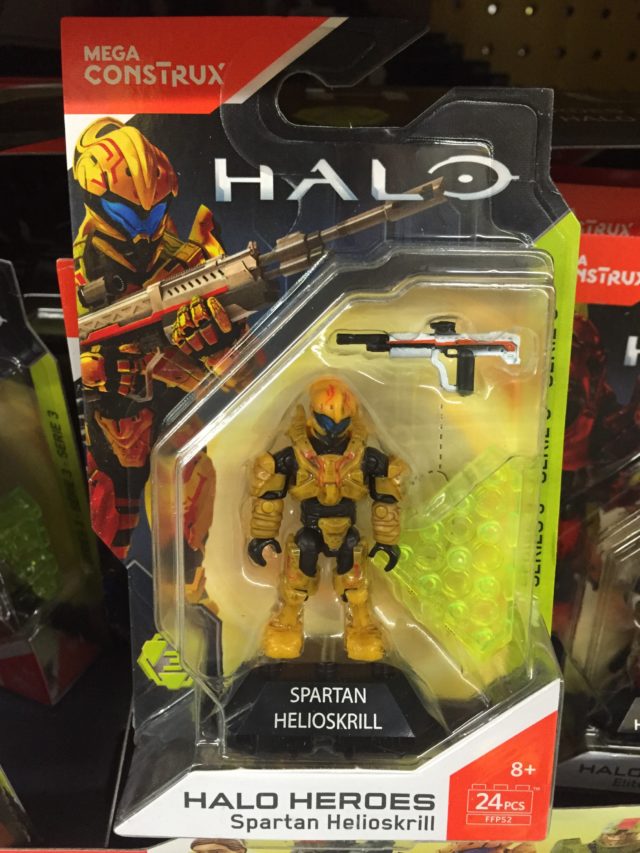 Halo Mega Construx Heroes Series 3 is now available online on Amazon, but currently at rather high inflated prices. As this series is just starting to appear at retail stores, I'd advise waiting and not paying above the $5-$6 MSRP for these figures unless you absolutely cannot wait. Series 1 and Series 2 both eventually became quite easy to find in stores without any problems, and I suspect that Series 3 is going to ultimately be much the same.
What do you think of the first Halo Heroes Mega Construx series of 2017? Will you be picking up any (or all) of the figures in this wave, and who would you like to see released as part of future series of deluxe figures?