Fans of "The Legend of Zelda: Skyward Sword" had to wait close to half a decade for the very first high-end statue from that video game to be released by First 4 Figures (F4F): the incredible (and incredibly humongous) Link on Loftwing statue. Thankfully, it looks like F4F fans won't have to wait nearly as long to get their hands on the first official "Legend of Zelda: Breath of the Wild" statue–following up Nintendo's mega-ton press conference fully revealing the Nintendo Switch tonight, the First4Figures Breath of the Wild Link statue has now been revealed as well!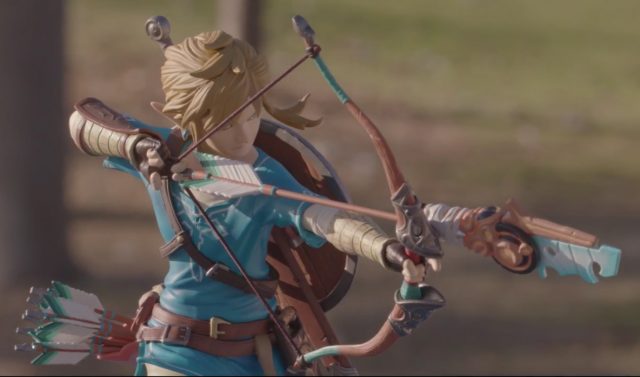 One of the most frequent requests I see from First 4 Figures collectors on various forums and other forms of social media is "smaller, cheaper statues!" See, while the company has "Figures" in its name, what F4F actually focused on is high-end resin statues.
And while there's no question that F4F's work is straight-up gorgeous (and easily earns the title of the best Nintendo high-end statues ever made), it's also not the lower-priced PVC figures that many anime and gaming fans are accustomed to from companies such as Kotobukiya.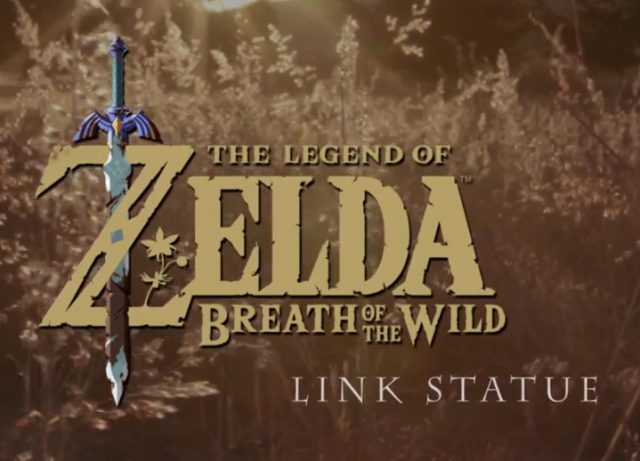 But First4Figures is throwing non-high end collectors a very juicy bone with their newest item that they've revealed tonight in the First 4 Figures Collectors Club Facebook Group: a 10″ PVC Breath of the Wild Link statue from Nintendo's upcoming "The Legend of Zelda: Breath of the Wild" video game!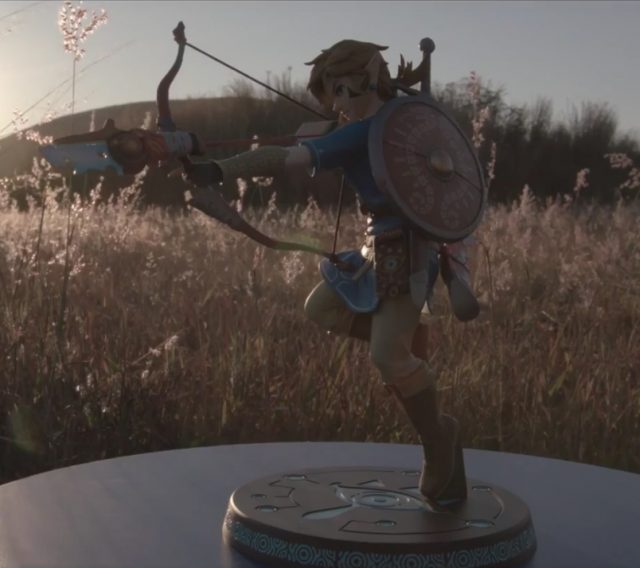 Yes, you heard me right when I said "10″ PVC". It's smaller than usual and not made of resin, so this Breath of the Wild Link figure is likely to be just the thing that more casual gaming toy collectors are looking for. The retail price of this piece is currently unannounced, but I'm sure it will be far below the $200-$550 price range of recent F4F products.
Those who want to watch the full trailer for this statue (yes, this statue has its own trailer–seriously!) can see it above!
And lest anyone worry about the beauty of F4F's being lost with the figure being plastic instead of resin, fear not: as we can see in the images, not a shred of the intricate detailing that First4Figures is known for has been lost in the creation of this Zelda BOTW Link statue. The colors and sculpting on this piece look magnificent, as does the simple-yet-elegant style of the base.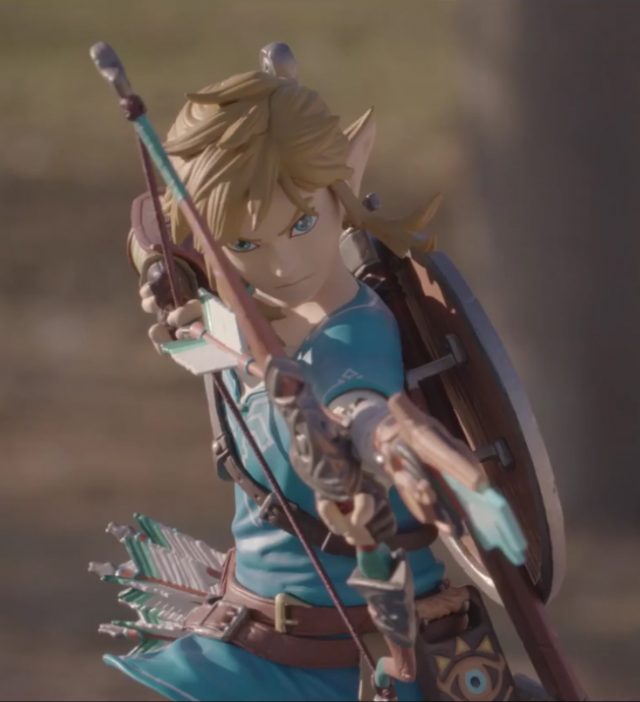 From the designs on Link's blue tunic to the decorative writing on his shield, every detail of the Legend of Zelda Breath of the Wild artwork has been faithfully recreated here in space-saving (and money-saving) PVC form.
While there haven't been a whole lot of pieces of Breath of the Wild merch shown off by manufacturers just yet, this is easily the most impressive Zelda BOTW toy so far, with clearly superior details compared to the Amiibo, Medicom figure and Good Smile Company Nendoroid Link for the game.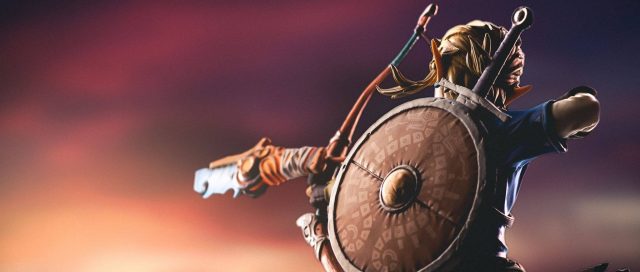 I'll post updates here and to the Gamer Toy News Facebook Page once more information regarding the F4F Breath of the Wild Link statue is made available, including the cost and pre-order date.
What do you think of the bombshell that First 4 Figures dropped tonight, Zelda fans? Are you excited to see F4F offering smaller, less expensive Nintendo statues like this Link, or are high-end resin statues your preference?