Not only did this week mark the 27th Weekly First 4 Figures Q&A session, but the stream was also celebrating 25,000 members joining the First 4 Figures Collector's Club on Facebook. F4F brought their 'A'-Game to the 25K party, revealing loads more news on current and potential projects, as well as announcing two major new acquired licenses: Bayonetta and Metal Gear Solid!
25K Reveals:
First Reveal: First 4 Figures Bayonetta statue is in development!
Second Reveal: Metal Gear Solid statues are coming to First 4 Figures!
There was never a Metal Gear Solid TT planned–that TT was just a decoy to throw people off from guessing that the license had been acquired.
One of the two newly-revealed licensed will have a statue up for order later in 2017–which one not yet announced.
On Zelda:
The King of Red Lions statue has begun shipping from Asia to Canada, and the EU shipments will begin next week.
The Happy Mask Salesman will require 800 "Yes" votes to be considered for production, as F4F has high expectations for Zelda statues. Get to voting, Majora's Mask fans!
Movable masks on a Happy Mask Salesman statue would be an engineering issue–would collectors be okay with holes in the statue's back?
Focus is on Breath of the Wild right now–no Wind Waker statues in the works.
There are other characters from BOTW who would be done before Prince Sidon.
Any future Ocarina of Time statues would be PVC–OOT Ganondorf would be more likely to be done before Saria or Phantom Ganondorf. Probably no OOT statues in 2018.
No update on True Form Midna available right now. Probably not up for order in July or August.
Majora's Mask is still waiting for approval from Nintendo. Changes made to the statue were at Nintendo's request.
BOTW Rider Link resin statue in development.
On Nintendo:
King Dedede is in the Vault right now. If Warp Star Kirby is produced and sells well, Dedede will have his own TT poll (as Warp Star Kirby does right now) to gauge interest.
If produced, Warp Star Kirby's price will likely be slightly higher than the price for previous Kirby statues.
First 4 Figures has thought about a new version of a Zero Suit Samus statue.
No new news on Varia Suit Samus–waiting to hear back from Nintendo.
Bowser prototype was delivered to Nintendo for approval today, but Nintendo can have a change of heart and require changes at any time up to and during production.
F4F would love to do a Pikmin diorama–the Pikmin TT needs to get to 450 "Yes" votes first, though.
Meta-Ridley is "complicated as Hell"–pre-order likely in Q2 2018.
On Crash Bandicoot and Spyro:
The Crash PVC statue has not been delayed. The regular version will be leaving the factory in the next few weeks, with the Exclusive after that.
More than 500 Crash EX statues sold–very happy with the sales thus far.
Incorrectly configured servers caused the issues during the early pre-orders for the Crash Bandicoot PVC statue. The issue has been addressed now and won't happen again.
Fake Crash unlikely to happen as a PVC statue–need to sell tens of thousands of PVCs for it to be worthwhile; PVC won't happen if F4F can't even sell a few hundred resin statues of a character.
Spyro Crystal Dragon ready to submit to Activision for approval–pretty straight-forward to design.
Spyro full reveal on Preview Friday next week (7/14/2017)–pre-orders open Tuesday 7/18/2017.
On Dark Souls:
Sif will probably ship in August.
Ornstein pre-orders will probably open right around the same time that Sif is shipping.
Artorias plume breakage was caused by the packaging engineering–this can be prevented in the future by having pieces like the plume removable.
The F4F CS team has handled all of the Artorias breakage issues wonderfully, and everyone seems happy with their replacements.
Torch Torch is not making the rings coming with any F4F Dark Souls statues–the lines are separate things.
Lots of Dark Souls statues in development and coming up.
On Berserk:
F4F Skull Knight 1/4 will be the next statue in the Berserk line after Guts.
Skull Knight on a horse may be possible in a future diorama–definitely not in 1/4 scale.
Please wait for the Guts EX base to be completed before judging it–F4F doesn't want to do the same sort of base as every other company is doing.
Chockles thinks that Guts could probably defeat Artorias in a fight.
10-12 month Flexipay for Guts statue could be possible.
Chockles recommended fast-tracking Berserk statues before actually coming to work for F4F.
Guts will not be the most expensive F4F statue ever (ie He'll cost less than the Amaterasu Life Size Bust).
Painted Guts statue may debut at New York Comic Con 2017–plane tickets already booked!
F4F will go deep with Berserk if the line does well.
On Anime:
F4F is concerned about the potential oversaturation of the Attack on Titan market.
New pose for Guren Lagann Kamina statue has already been chosen.
First 4 Figures wants to concentrate on launching statues for the announced anime licenses before announcing new licenses.
No work done on Cowboy Bebop Ed & Ein yet–Spike, Jet and Faye are still in development.
Edward Elric will follow the Alphonse Elric statue.
On Castlevania:
The Alucard statue will not be changed because of the new Netflix Castlevania series.
Alucard is based off of Castlevania Symphony of the Night and is deep in development. Pre-orders for First 4 Figures Alucard will open in the next few months.
On Temptation Thursdays (TT):
Hitman TT still shows primarily "No" votes.
Yakuza Kiryu is on the backburner until his TT hits 450 "Yes" votes.
A successful TT means that First 4 Figures will look into a property, not a confirmation that statues will necessarily be done.
Next TT will be for the Claymore anime.
Will have to do an Attack on Titan TT at some point–a lot of product is out there and being discounted right now.
On Various Topics:
1/6 Scales are still a viable option–Spyro statue will be 1/6 scale
Pushing for 1/6 Scale Dioramas
The F4F CC group is permanently "Closed" on Facebook–you can't change the group to Public once you have 500+ members.
Shantae PVC is not happening at this time–"DOA".
Skies of Arcadia Aika TT vote will be in 1-1.5 months. Aika must perform well in the vote for the statue to move forward.
A new head is being printed for the Phoenix Wright statue. The body is unchanged right now.
Banjo-Kazooie is probably a licensing minefield–acquiring the license is probably not happening.
Sam and Max and Dante's Inferno both may have TTs.
Chockles will continue to look into Secret of Mana.
More PVC statues will possibly be revealed in 2017.
2 to 4 secret acquired licenses left unannounced following the announcement of Bayonetta and Metal Gear Solid.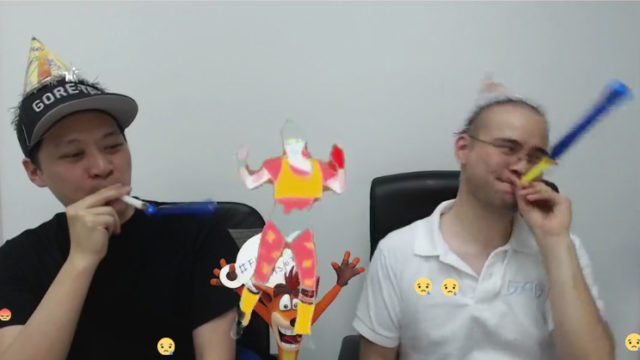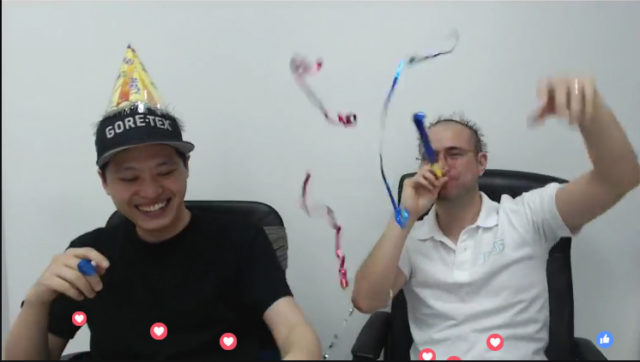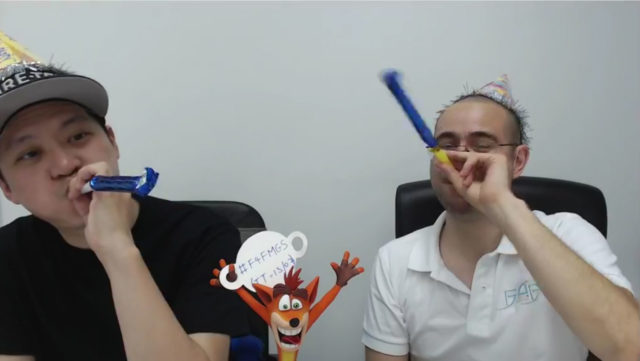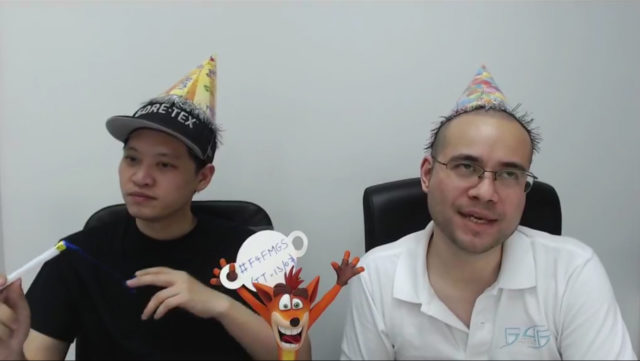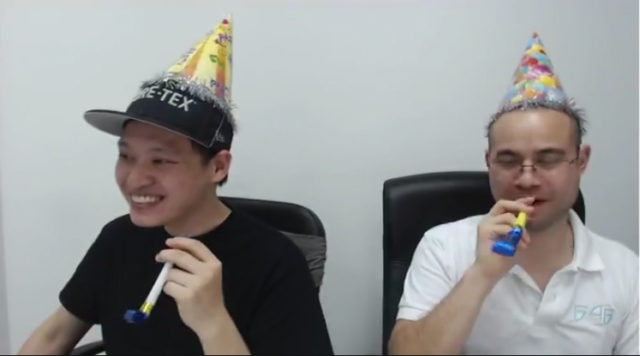 kkkkkkkkkkk