Immediately after the Nintendo Swith Presentation last week, First 4 Figures shocked the Nintendo collecting world by officially announcing that they were not only producing a Legend of Zelda: Breath of the Wild Link statue, but that it would be a low-priced PVC figure that was already in final development and on the way! F4F fandom has been abuzz with anticipation ever since, and after going up for sale internationally the last few days, the exclusive F4F Zelda Breath of the Wild Link statue is now available for order in the United States!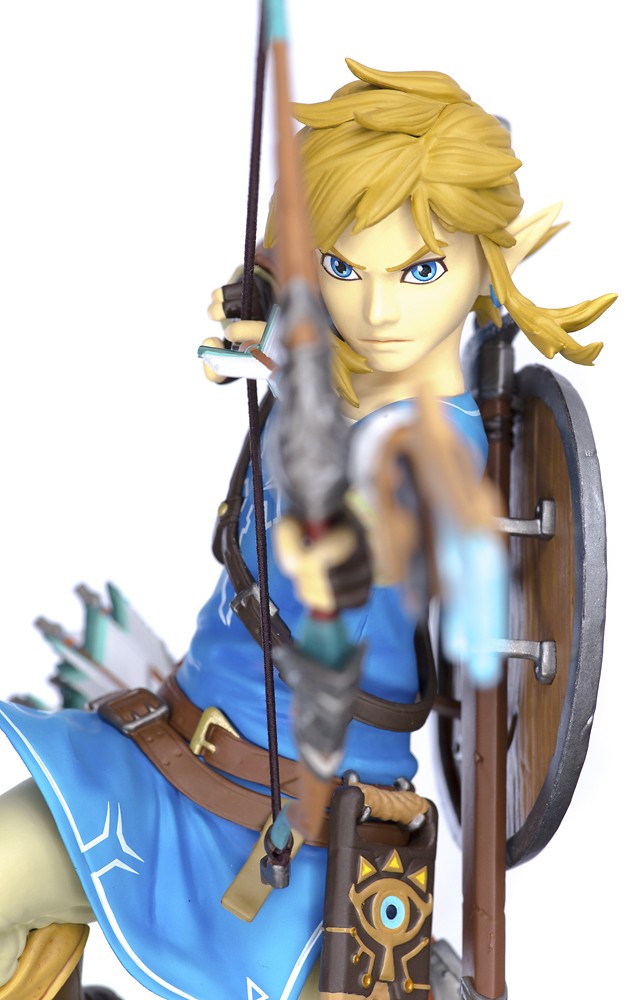 When First 4 Figures President Alex Davis mentioned on Facebook a few days ago that the new Breath of the Wild Link PVC statue would be a retailer exclusive in the U.S., almost everyone assumed that the retailer in question would be GameStop, who has drastically increased their stock of collectibles over the past few years.
But–surprise!! Always defying expectations, F4F has announced that the Zelda BOTW Link statue is in actuality a Best Buy Exclusive in the United States! It will not be available from GameStop, Amazon, comic book shops or any other domestic source. It's Best Buy or nothing if you live in the U.S. and want this 10″ Link PVC statue.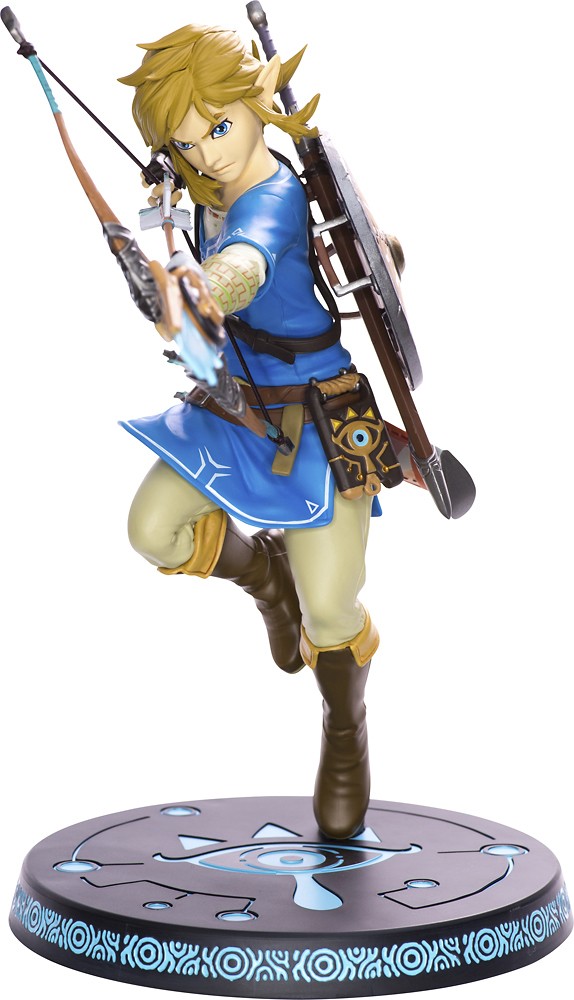 Priced at $89.99, this Breath of the Wild 10″ Link figure has the cheapest retail price of any Nintendo product that First 4 Figures has ever produced. But don't stress too much if you can't get the 90 dollars together to order your 10″ PVC Link statue right away–this piece is not a limited edition, so if there's enough demand for it, plenty more will be produced.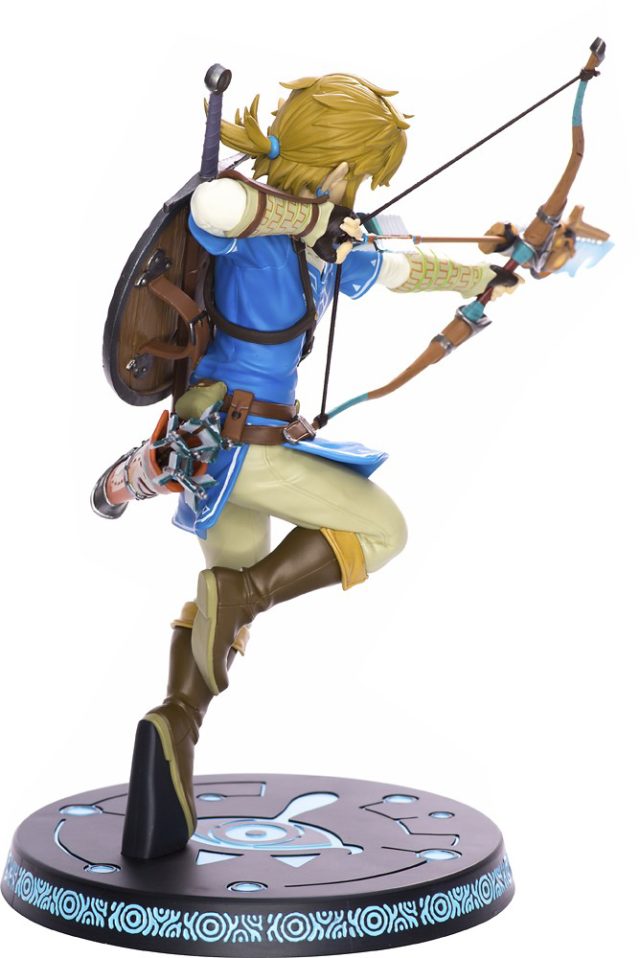 While some First4Figures statues have sold out forever in the past in under an hour and exploded price-wise on the aftermarket shortly thereafter, Legend of Zelda fans should have plenty of time to snag this non-limited Link Breath of the Wild figure.
The first shipment will arrive in the United States in March 2017, with shipments to the rest of the world arriving in May 2017. The non-U.S. shipment is arriving a couple months later due to only the first shipment managing to ship out of China before the Chinese New Year.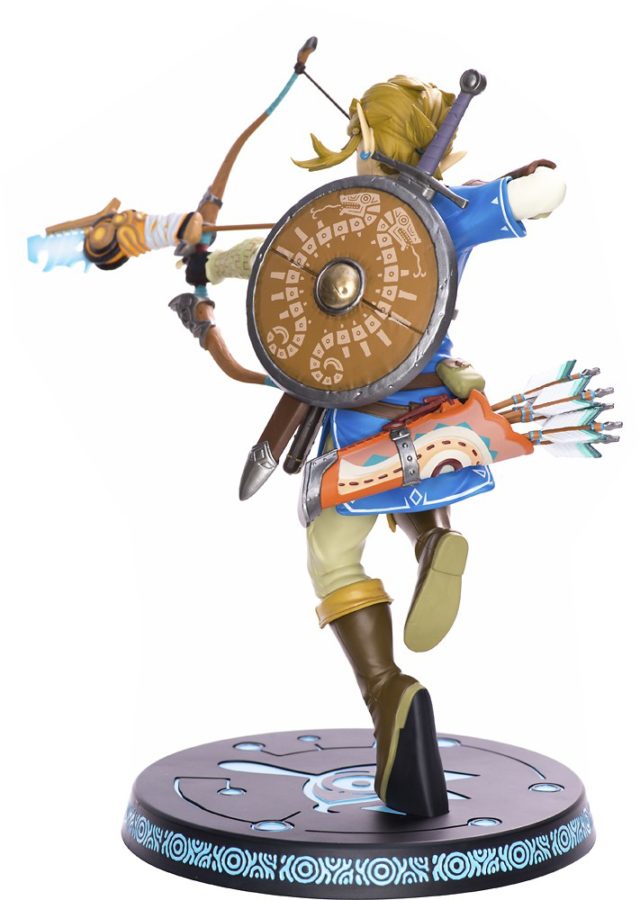 On a side note, while Best Buy accidentally posted that this statue was a Dark Horse product on their website, Dark Horse had nothing to do with the design or development for this Link figure. Link is a 100% F4F statue–Dark Horse is merely the distributor for this statue. Hopefully Best Buy will have the listing information corrected on their website shortly.
As of now, this exclusive Best Buy Zelda statue is only available online, and is only available for shipping and not store pickup. That said, the figure is above the free shipping threshold, so there's no reason not to order it and have it shipped straight to your door.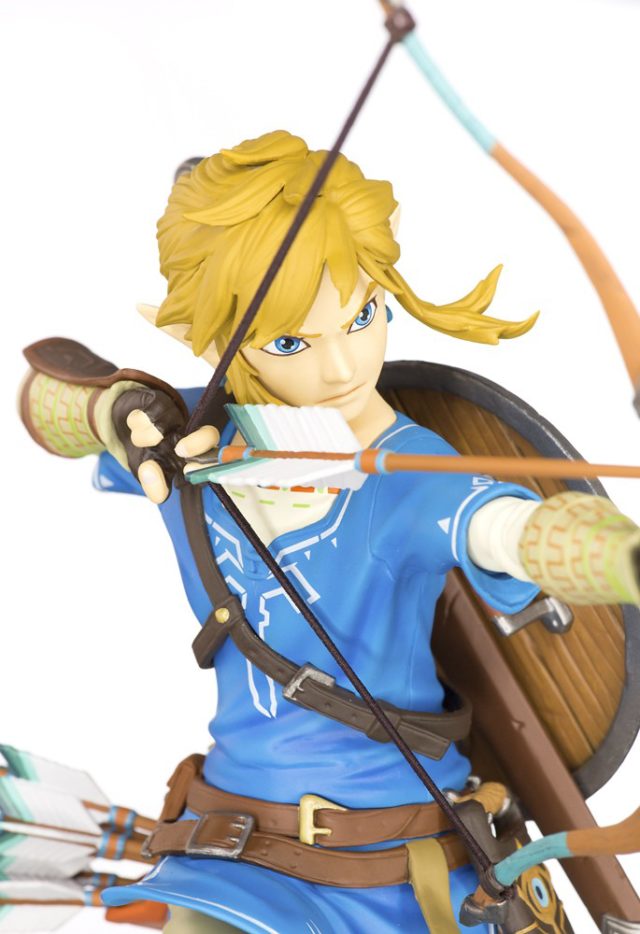 The Best Buy Zelda Breath of the Wild Link statue is now up for order, and is expected to ship out in March 2017. The website shows a March 20th 2017 release date, but it's unknown right now if that's a concrete release date or just an arbitrary estimate as to when the statues might arrive in March. I'll post an update here and to the Gamer Toy News Facebook Page if the arrival date for this figure is changed or officially confirmed by Best Buy.
Now that it's up for order around the world, it's time to sound off, Zelda fans! Are you going to plunk down your ~$90 for the first-ever First 4 Figures PVC Zelda statue this winter, or are your dollars already devoted to a Nintendo Switch and/or other Nintendo items?