Other than the fact that there's an Amiibo of him, I knew diddly squat about Shovel Knight until a couple months ago. But when First4Figures revealed their Shovel Knight Statue at New York Comic Con 2017, that got my attention. And so, I bought the game for my Nintendo Switch, have been playing it, and am psyched for tomorrow, when the F4F Shovel Knight Statue Exclusive Edition goes up for order! Here's my photos of the statue from NYCC 2017…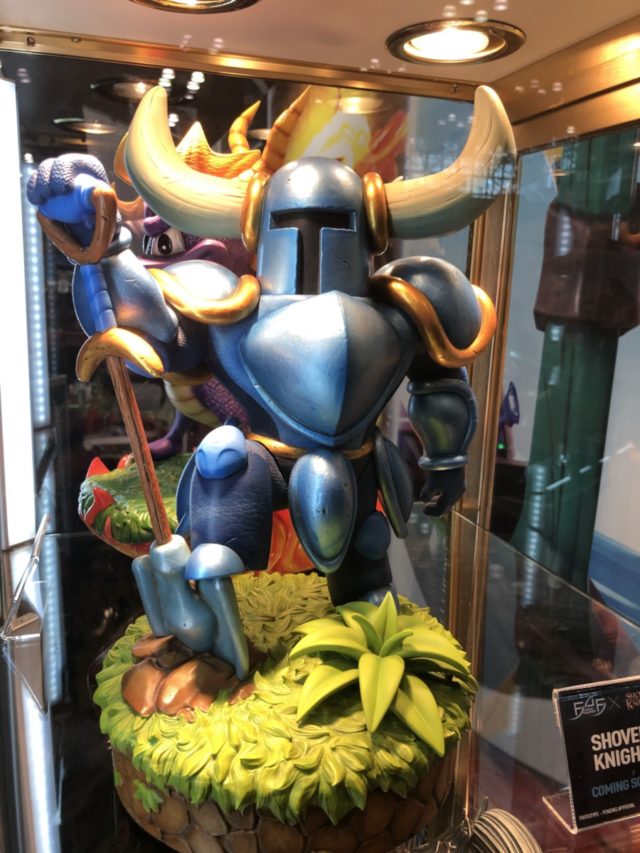 The final First 4 Figures pre-order of 2017 is upon us, and F4F has stepped in to surprise us with a statue we weren't expecting to go up until 2018: indy game fan-favorite, Shovel Knight!
When I first saw the Shovel Knight Amiibo a year or so ago, I thought he looked sort of dopey and I didn't give playing his video game a second thought. When I saw the immensely impressive First4Figures Shovel Knight Statue at NYCC 2017… uh, yeah. I knew I was going to have to play through the game (which has shovel-pogo mechanics that remind me of NES DuckTales and warm my heart).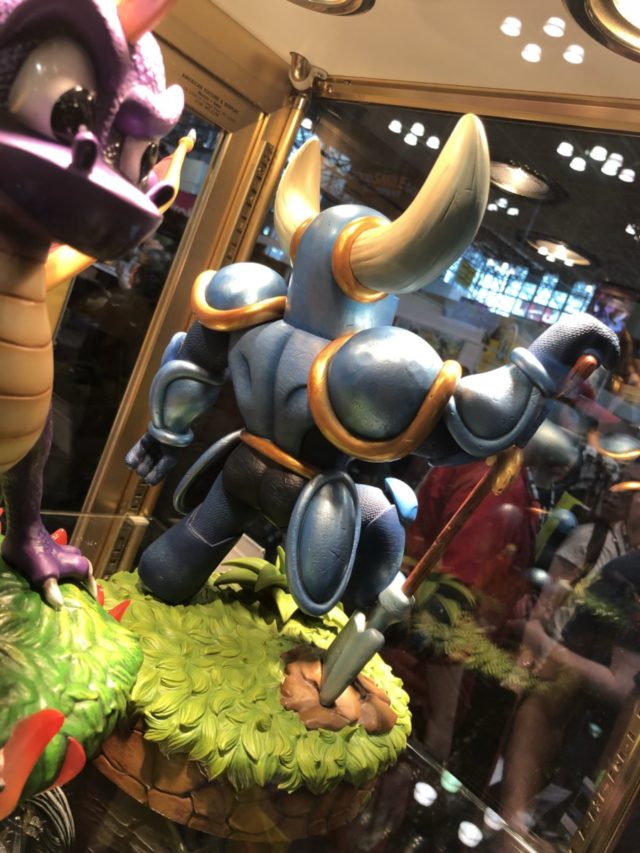 The shiny metallic blue and gold paints chosen for the statue seem to be dead-on, and the selected pose is pretty much the perfect museum pose for Shovel Knight: digging a hole.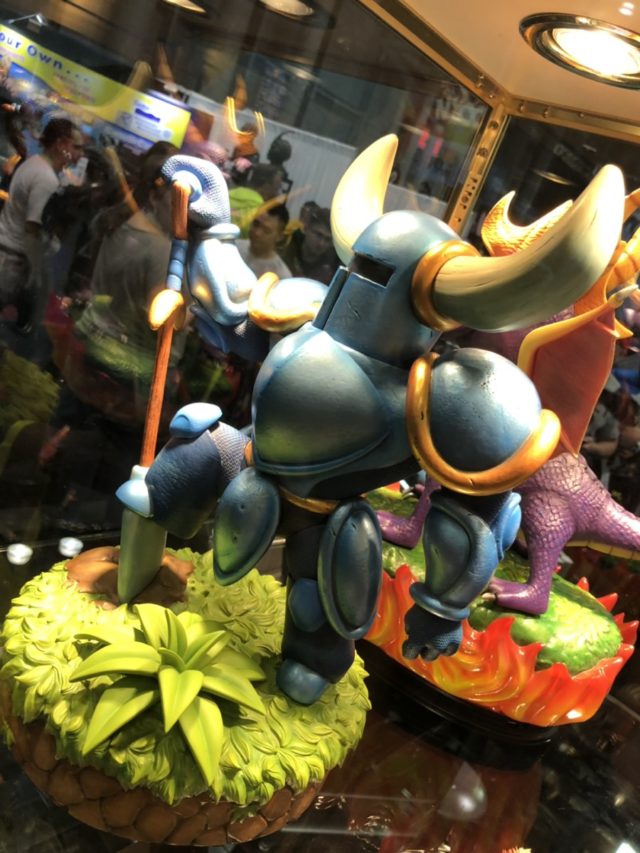 We haven't gotten too many really niche lesser-known video game characters from F4F this year, so it's great to see that tradition living on with Shovel Knight.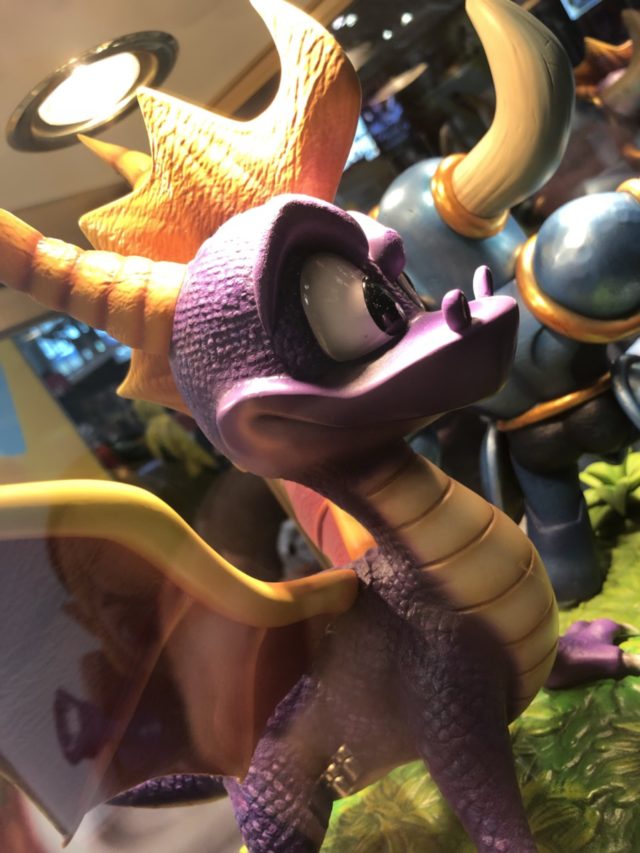 Doesn't Shovel Knight look adorable next to the Spyro the Dragon statue that went up for order in the summer?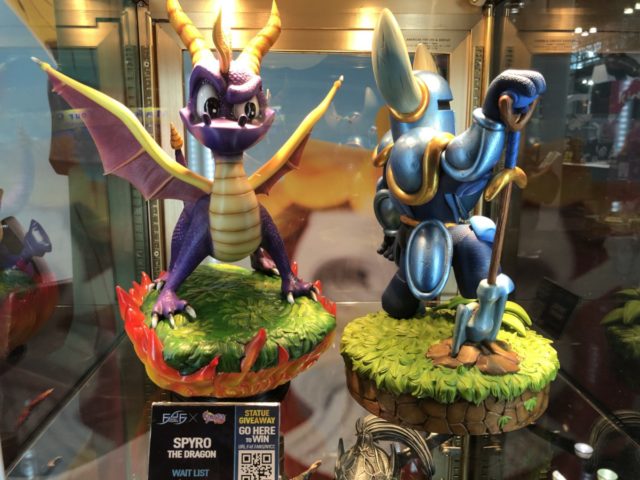 While the total height of the Shovel Knight F4F Statue was similar to that of Spyro when he was displayed at New York Comic Con 2017, there's been a notable size increase since the show.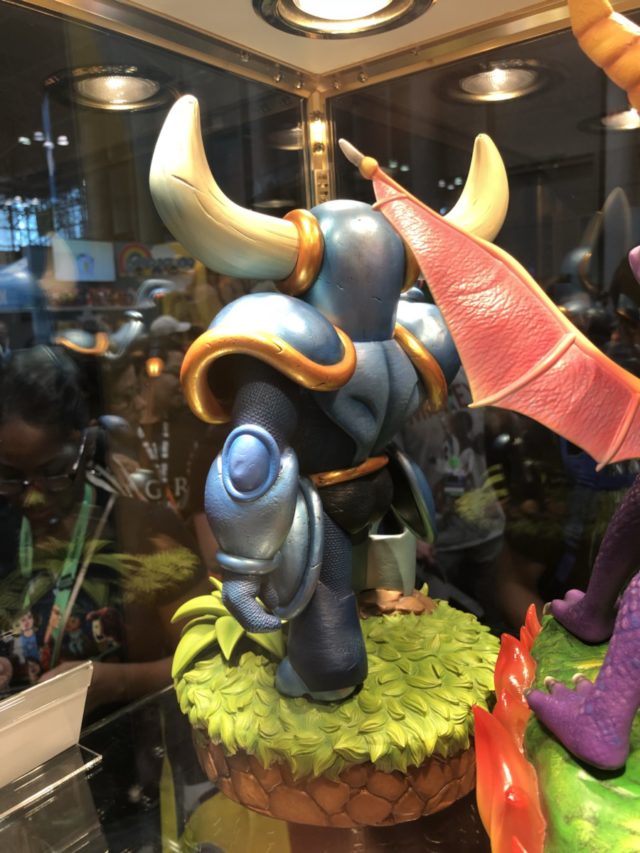 As the size could be increased 20% on the statue with very, very little increase in actual production costs, First 4 Figures has gone ahead and recreated the Shovel Knight Statue at 120% of the size displayed at NYCC.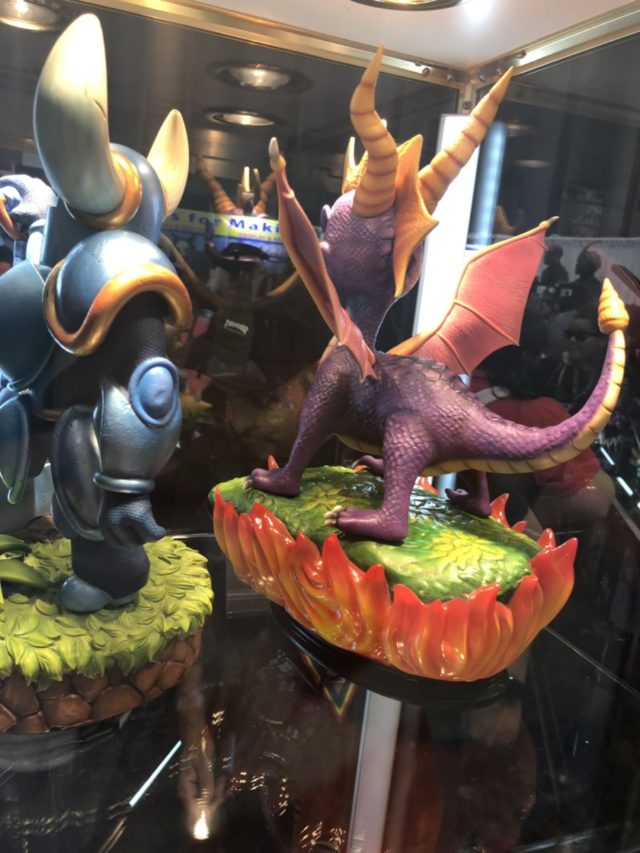 This is a major positive, as Shovel Knight likely won't be totally dwarfed by the resin Crash Bandicoot Statue coming out next year now, and it's always nice for collectors to get something much bigger for not much more money (AKA Value!).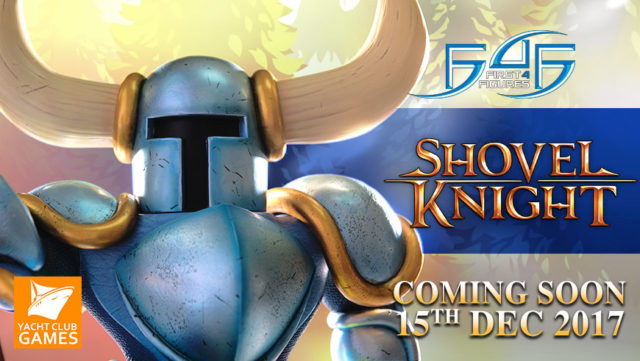 As usual, at least one Exclusive Shovel Knight Statue will also be available for pre-order on 12/15, although I wouldn't be surprised (at all) if there's at least one armor color variant available as well (I mean, that's easy money—how can there not be, right?!). Pre-orders will be open for 12/15/2017 to 12/29/2017, with a final chance at ordering during Shovel Knight Last Chance Weekend from 1/12/2018 to 1/15/2018.
Are you ready for the big pre-order tomorrow, F4F fans? Are you already sold on this Shovel Knight Statue, waiting to see what the exclusive is, or on the fence about this shovel-wielder?