While we haven't quite reached the threshold for the 35,000 members celebration and reveals, it's never a dull week in the First 4 Figures Q&A livestream with F4F CEO Alex and Chockles! This week: Will 12-month plans be available for all statues from now on? Thoughts on a potential Attack on Titan statue series? Can you 3-D print Red Bull? Where does Alex see the company in 10 years? All this and more in the F4F Q&A #45 Recap!

On Flexipay:
In-stock Flexipay is now available for up to 12 months
Despite the name, Flexipay was previously inflexible
Moving forward, all pre-orders will have 12-month payment plans available
If you choose a 12-month plan and the statue is ready to ship in 9 months, you still have to wait the remaining 3 months for yours to ship since it isn't fully paid off yet
Previously, payment plans were "baked into" Item SKUs and not individual orders, so they were inflexible
A "Remove Payment Plan" option is being added to the site so you can end your plan and pay off the full remaining balance early
The new ability to "bake" payment plans into individual orders allows for incredible flexibility
F4F is going to work hard to convert Wait Lists much earlier in the future; buyers will eventually be able to specify a payment plan when joining the Wait List
Alex didn't expect In-Stock Flexipay to be as successful right away as it has been—expected to sell 20-30 statues in first 24 hours and sold 100+
A lot of people have taken advantage of in-stock Flexipay already
Collectors cannot retroactively add new Flexipay options to existing orders
On Pokémon, TMNT and TTs:
First 4 Figures has been trying to get the Pokémon license for many, many years
The highly successful TT poll gives F4F a story to bring to the Las Vegas Licensing Expo next year—can now tell The Pokémon Company that it's the most-voted TT ever
Pokémon TT is to give F4F ammunition to try to obtain the license
There are no high-end licensed Pokémon statues out there—First 4 Figures wouldn't just do upscales versions of small PVC Pokémon merchandise
F4F Pokemon statues would be unlike anything else in the marketplace for the franchise
Alex's favorite Pokemon is the one that sells the most; Chockles won't comment [I suspect it's Jigglypuff]
Current TT Hall of Fame: 1) Pokemon 2) Banjo-Kazooie 3) My Hero Academia
TMNT (Teenage Mutant Ninja Turtles) Arcade Game by Konami is next week's TT poll
This poll would only be for Statue of the Ninja Turtles in the early 90's video game style
Next week's hashtag is #F4FTMNT
Resident Evil is on the long list of figure TTs
On Anime:
All Might/My Hero Academia have enough votes for consideration, and are getting harder and harder to ignore
Possible plans for My Hero Academia; Alex and Chocks haven't had a chance to watch it yet
There's no need for blind pre-orders for Guts or Alphonse now that 12-month payment plans will be available for all new pre-orders
The changes to the Alphonse statue have been approved by the licensor now
Skull Knight concept is getting better and better
Waiting for licensor approval on Guts; probably up for pre-order in early 2018
Guts will be available in two versions: bloody and non-bloody
Cowboy Bebop Spike Statue coming along nicely—already in physical form
Cowboy Bebop bases will be simplistic black bases with the logo like the regular Soul Calibur bases—intent is to keep the price low
Want to have similar low pricing to Saitama for Cowboy Bebop line—really want the line to do well and for people to start collecting anime lines
Anime lines can continue with less units sold than video game lines since F4F is just getting started with them and they need more TLC
Kamina's head is being test-printed over the weekend
Attack on Titan human statues would make more sense to pursue than Titans
Attack on Titan would require a successful TT and then a character poll; humans would be the initial focus
Alex is concerned many companies are developing Attack on Titan statues already and F4F would constantly be playing catch-up
On Nintendo:
Varia Suit Samus has been approved by Nintendo; Last Chance Weekend probably in around a month
Will show off and discuss Varia Suit Samus after Last Chance Weekend
Already started white castings for Varia Suit Samus Statue—takes a month and a half for pre-production
No Metroid B-List characters as statues until all of the A-Listers have been done
Collectors should get rid of all their non-F4Fs (or coffee tables) to make space for Bowser
No—there will never be a Smash Bros.-branded item of any kind
No more Sneak Peeks of Mario on Yoshi to show just yet
Based on the current TT numbers, F4F would not do a regular Luigi Statue—would do a Luigi's Mansion Luigi statue or nothing
Donkey Kong statue would be after Mario on Yoshi if approved by Nintendo
On Zelda:
Majora's Mask Exclusive Version Edition Size is 2600; up from 2300 it was set at before Last Chance Weekend
Only around 1000 regular Majora's Mask will be made—Exclusives will sometimes have higher edition sizes than regular versions now
True Form Midna will be submitted to Nintendo in a week or so
Many future plans for Zelda—concentrating on Sheikah Slate and Rider Link after Midna
Breath of the Wild Rider Link won't be priced as low as Link on Epona was
Twilight Princess Link 1/4 Statue is far down the list of future releases
No new Zelda lines planned for next few years
There's no Happy Mask Salesman in the Vault—First 4 Figures has never made one before
Alex is apathetic about making a resin Happy Mask Salesman—thinks it would sell well enough in PVC form
Alex is torn on the size/material for Happy Mask Salesman, though, as many of the collectors who own the old Skull Kid and Fierce Deity Link aren't in the club now
Do collectors want Happy Mask Salesman in-scale with Skull Kid and Fierce Deity Link? Must be PVC if so.
  On SEGA:
F4F has a meeting with SEGA scheduled for January; Persona 5 is on the agenda
No thoughts about whether Persona 5 line would be 1:4 or 1:6 scale yet
Helicopter Tails & Sonic diorama is in development
The Sonic Boom8 Combo Pack isn't limited—the closing date this week was just for the first batch; F4F will continue to take orders while there is demand—orders will reopen in a few weeks or months
Would not consider doing Nights again in another pose—the sales of the original didn't set the world on fire
On Crash Bandicoot:
After resin Crash Bandicoot, the next statues will be Neo-Cortex and then Crash in a different pose; not a large amount of people seem interested in other characters
Resin Crash Bandicoot is way bigger than Spyro and will not be close in price
Aku Aku Mask replica will be priced similarly to Majora's Mask; will light up but not spin
Working on concepts for classic Neo-Cortex now
Vote for Uka Uka Mask if you want one—votes are far too low right now (only about 200 "Yes" votes)
On Various Topics:
Taki Exclusive Edition Size is 325
Tekken Jin is in production—working through backlog
Castlevania Alucard Statue pre-order likely in Early Q1 2018
Soul Calibur line will definitely continue past Taki
"Inception" is not Alex's favorite movie
Regular editions will be produced far less than EXs going forward—wholesale business is decimated
Exclusive means "Exclusive to the First4Figures website for two-week window", not lower numbers
Want edition sizes to reflect actual demands
Neon Green Snake will probably be ready to show off in about a month
Psycho Mantis will be up for order in Q2 2018
Jeff working super hard on 35K Reveal video
More Katamari Damacy production videos coming soon
Keep voting if you want to see an Earthworm Jim statue
Alex was unhappy with the most recent photos of Shiranui from the painters—looked too clean and needed more shading
Chibiterasu Statue will be next after Shiranui
Showed original 3D print of Dante this week in the CC
Chockles won Rock-Paper-Scissors this week again and improves his record against Alex to 2-0
Darksiders has been looking into; but not at the point of submitting approvals
No Last Chance Weekend for Solaire; LCW only for new pre-orders (Varia Suit Samus and Majora's Mask are the only exceptions)
Fighter Kirby and Nightmare art boxes in the office now—look good
Mega Man Zero will probably be next pre-order after Aku Aku Mask
Those who purchased Mega Man X and authenticated twill be entitled to keep their numbers for Zero
Alex regrets adding the ring to Sif, as it's caused him to be delayed much longer than he would have been otherwise
It would make sense for the Phoenix Wright statue to launch alongside the Switch games next year
Would be nice if Phoenix Wright sold around 500 pieces
First 4 Figures isn't an apparel company, but will offer fan-designed T-Shirts through online fulfillment services
$22-$24 is the likely cost of print-on-demand shirts
The beauty of using fulfillment companies is limitless options—it would be hard for F4F to offer tons of different sizes and colors
Maybe some shirts could be limited editions (250-500 pieces); potential for exclusive versions, con exclusices, etc.
F4F hats, mugs, buttons will all be looked into in addition to shirts
The first two-week order window was for Simon Belmont Exclusive [Is this correct? I thought it was Lan-Di, but can't find any hard historical data on this.]
The Shovel Knight Exclusive is really nice
Plague or Spector would be obvious choices for the next statue in the Shovel Knight series after Shovel Knight
5-7 Days of F4F Sneak Peeks coming between Christmas and New Year's
Spyro currently in production—arms are separate pieces that have to be attached
Crystal Dragon will be translucent green and will have slowed-down shimmering  lights
Alex wants First 4 Figures to still be around as a brand and a community and an experience in 10 years—the rise of 3-D printers is the greatest threat to the company
Maybe Mini-Chockles in 10 Years?
In 5 years, Alex wants F4F to still be growing responsibly—medium potatoes
F4F bought themselves a 3-D Printer this week—now Chocks can print his own Red Bull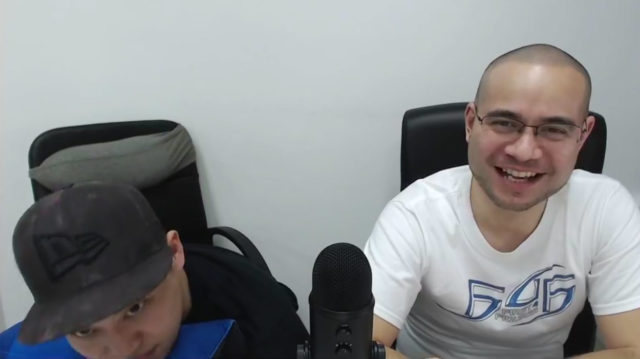 …And that's all for another week! If you enjoy these posts, be sure to follow the Gamer Toy News Facebook or Twitter Page to get alerts when the latest articles are posted.
And if you want to talk about video game statues and collectibles beyond the world of First 4 Figures, please drop by and join the Gamer Toy Alliance Facebook Group! We'd really love to build a thriving community of gaming collectors, but we need more members to really get a fun group going. Come on in, and invite (all) your friends!