Ironically enough, I actually did watch last week's Q&A and jotted down all the answers, but I haven't gotten around to typing it yet. I'll have to circle back and post the answers from Q&A #38 soon, though, because this week was a huge week for 39th F4F Q&A, with Alex and Chockles revealing both the Soul Calibur II Taki statue going up for sale this coming week and also the first item in a brand new Dark Souls line! Let's get straight into the recap…

On Dark Souls:
Onion Knight AKA Onion Bro AKA Siegmeyer of Catarina plush toy revealed!
New Dark Souls plush line has been in development for quite a while
F4F knows a lot of collectors may be disappointed because a plush line is not what anyone was expecting—this is just one of many Dark Souls announcements coming up
Dark Souls plushies won't be for everyone, but may be for you
The point of this line is to have a lower price-point "ambassador" to get people into the Official F4F Facebook club and to get new collectors to know about First 4 Figures
There are plans for a lot of characters in the Dark Souls plushies line
F4F can make other plushies from other licenses as well—not just Dark Souls
The plush Onion Knight prototype was stitched by hand and may have some flaws—the production version after approval will be machine-made for perfection
This will not be a cheap plush, as it features multiple seams going through layers of cloth and difficult bridging—It's about making a cool representation of the character, not being cheap
4000 Rewards Points is "not far off" from the estimated price for this plushie
Onion Bro plushie will be at the booth at New York Comic Con 2017 next week hanging around with the F4F team—come snuggle it!
Dark Souls PVC figures/statues would require another license, and there's already competition in the marketplace for a line like that
PVCs are not a viable way to get out less popular Dark Souls characters—have to sell thousands and thousands of pieces to get back the cost of the tooling for a PVC figure
The ring that comes with Sif isn't meant to be compared with the Torch Torch Dark Souls rings and isn't part of the same line
Not talking about any more Dark Souls plans right now
On Soul Calibur II:
Taki statue revealed and goes up for order on the website on Tuesday 10/3/2017.
I'll cover most of the details of the regular and exclusive versions and the Q&A questions about Taki in the Taki FAQ coming later this weekend—check back tomorrow
F4F really wanted to do female characters and Taki is a favorite of Alex's
Very easy to go too far toward T&A, but pose is done in a classy way and balanced that side with her fighting
Concentrated on in-game character models for Taki rather than outside artwork of the character for inspiration
Taki has muscle separations and a toned body (not just smooth)—fighter's build
Taki's sword is die-cast, and she has a long metal pole going all the way up her leg to prevent warping and leaning issues
Exclusive Taki is already at NYCC and ready to be displayed, so isn't present at the livestream
The Exclusive and Regular Edition Taki statues have the same price because orders for the regular edition of Nightmare were far lower than  the Exclusive version, so the less elaborate black logo base ended up costing about the same to produce as the elaborate exclusive base.
If Taki sells well and female characters are what fans want from Soul Calibur II, First 4 Figures will keep making them
Soul Calibur I characters are not on F4F's radar right now at all—fans should run polls to gauge interest if they want to fight for their favorite characters
Taki PO will be under the new system and will run from October 3rd to October 13th, with Last Chance Weekend Pre-Orders reopening during October 27th-29th
On Anime:
Gurren Lagann Kamina statue submitted weeks ago for approval—no response yet
My Hero Academia TT not scheduled yet—maybe after the next batch of TTs?
Not much talk about Attack on Titan lately
Wanted to show Fullmetal Alchemist Alphonse statue at NYCC 2017, but weren't allowed
On Castlevania:
Alucard will be quite expensive because of all his detailing—very, very challenging piece to make
Dracula statue is next in line after Alucard—Death "would make sense" to come out right after Dracula
Can't promise Alucard will be up for order this year, as time is running out. May go up for order in early 2018.
On Temptation Thursdays:
The Donkey Kong TT poll is for DK only—not also Diddy Kong and not a rhino
Alex thought Rayman TT poll would do better because of being a cutesy character; Rayman joins the "TTs never die" pile
Isaac Clarke from Dead Space TT poll is doing well–more 'Yes' votes than 'No' right now;
Chockles thinks Dead Space would be a one-and-done property
Surprising amount of fan interest in unofficial Assassin's Creed poll this week
Luigi TT poll will be next week (posted during New York Comic Con 2017)–poll isn't specifically for Luigi's Mansion version
Legend of Dragoon TT poll after Luigi (My Hero Academia TT afterwards?)
Let's keep pushing for Skies of Arcadia Aika—current votes in the poll for her are not enough. Chockles doesn't think she's going to get there.
On Various Topics:
Alex and Chockles are NYCC Virgins and don't have any events planned outside of their booth for the show—maybe next year
Chock will be spending most of NYCC at the First4Figures booth
F4F may attend Anime Expo 2019 when they have more of an anime lineup to show off
1/4 Altair and Altair Life-Size Bust are in the Vault
If you use F4F Rewards Points on an order and then cancel the order, the points are lost—don't cancel orders
Unlikely Square-Enix will ever give licenses to F4F, but maybe a miracle will happen some day, some time
Phoenix Wright statue is being painted at the moment
Can look into other saber colors for Zero if sales are good
Katamari Damacy Dipp and Prince statues will be starting production soon
No updates on Tekken Nina Williams right now—want to see how Yoshimitsu statue does first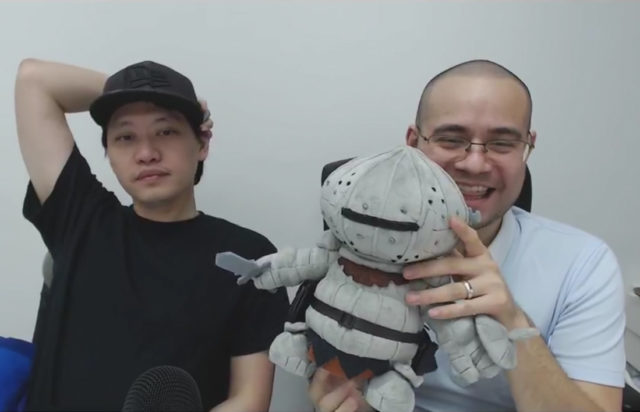 There were less questions asked this week than usual, but I imagine that with no Q&A Livestream next week and a ton of new statues debuting at NYCC 2017 next week, there will be plenty stockpiled for First4Figures Q&A #40 in two weeks!
Be sure to sign up for our Facebook Page and Twitter Feed if you want notifications whenever new articles are posted, and you can talk about any kind of video game toys with your fellow collectors whenever you want by joining the Gamer Toy Alliance Facebook Group!