I'm a bit of an oddball in that, rather than my interests fueling my collecting, my collecting frequently fuels my interests. That's why when First4Figures announced their Katamari Damacy statues last year, I liked the looks of them so much that I bought one before ever playing the game. While the F4F Prince and Dipp statues have missed their originally scheduled release date by a wide margin, this past week we got a shipping update and the first production photos from the factory…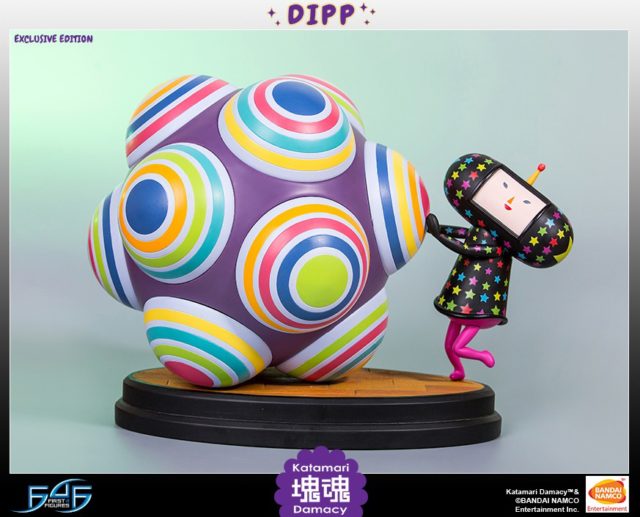 I was a Nintendo-only gamer all my life until a few years ago, so there's plenty of PlayStation classics that I've never played or, in some cases, even heard of. (I know, I'm a filthy heathen.)
So when First 4 Figures revealed their Katamari Damacy statues of Prince and Dipp last year, I sort of stared blankly at the screen, wondering just what in the heck I was looking at. I was pretty captivated by the psychedelic look of the Exclusive Dipp statue and bought it anyway, mind you, though I've never seen Dipp in that game to this day.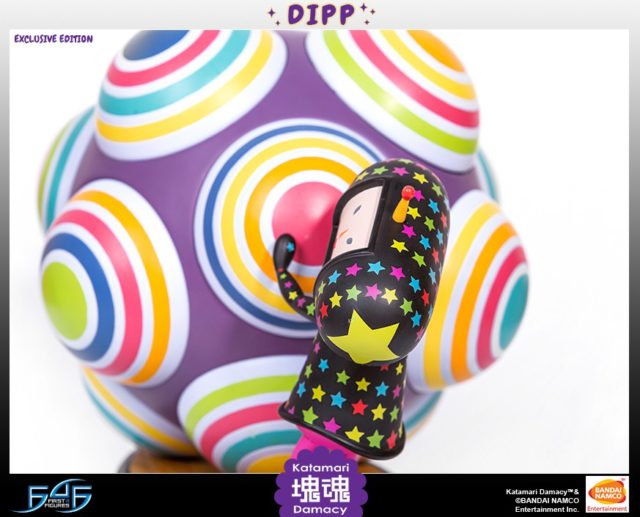 These were originally put up for sale in November 2016 and scheduled to be released in Q2 2017 (April to June), but unfortunately the release ended up being pushed back.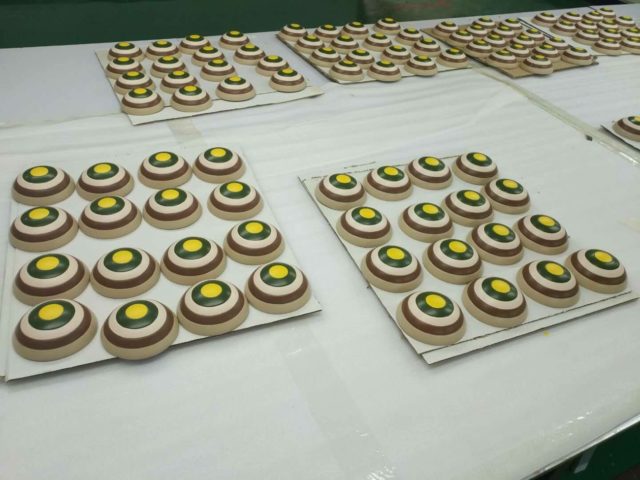 F4F CEO Alex Davis confirmed during the weekly Q&A livestreams that the factory doing production on the Katamari Damacy duo ultimately had to be changed, causing delays as a new factory counter sample had to be created before production could begin, which it did this fall.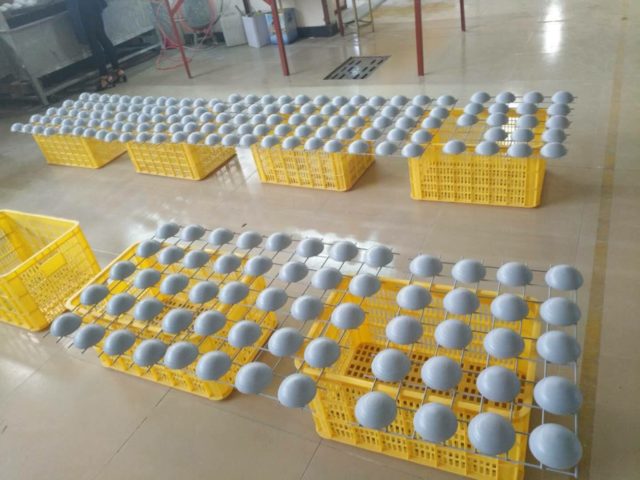 At the start of this month, First4Figures sent out E-Mails notifying buyers of the delay with the following text:
Dear Dabid Kuhrt

Unfortunately due to production delay, we believe that the previously published release date will not be met.
According to our current information, it is estimated that the new release date will be in Q1 2018.

Please accept our apologies for this delay and stay tuned for our email updates.
Should you have any inquiries, please fill in the Contact Us form in our website.

Kind regards,

First 4 Figures Team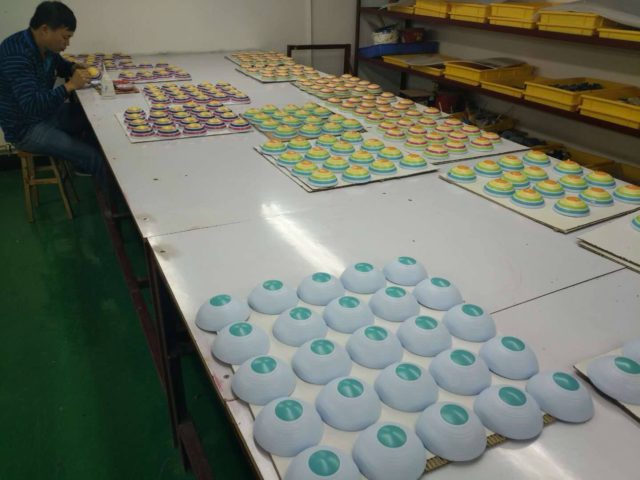 The bad news was that Dipp and Prince had been delayed (though we already knew that). The good news was that production was now underway, and Alex Davis was soon posting factory photos (which I've sprinkled throughout this article) showing progress being made on the  Katamari statues at the factory!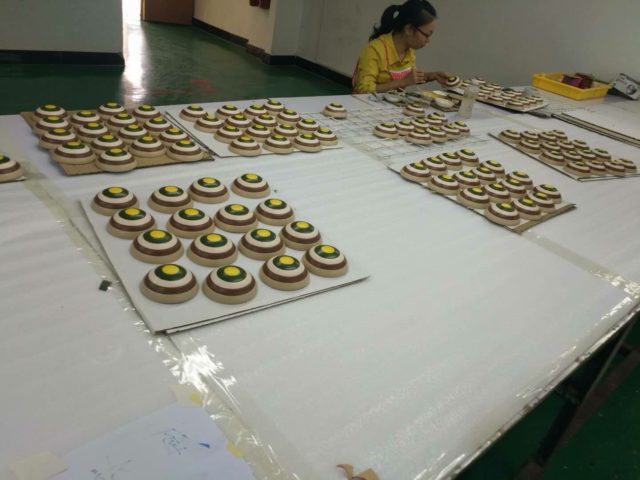 Then I received another E-Mail this week with the following update, asking me to confirm my address:
Your item is nearing the middle stage of production.

It is at this stage that we start preparing all the customer information and to check whether there have been any changes since the order has been placed with us.
Please check your shipping address and contact us if you need to update to a new one.

If we didn't receive any updates from you 7 days after this email has been sent, we will assign your item to specific warehouse according to your current address.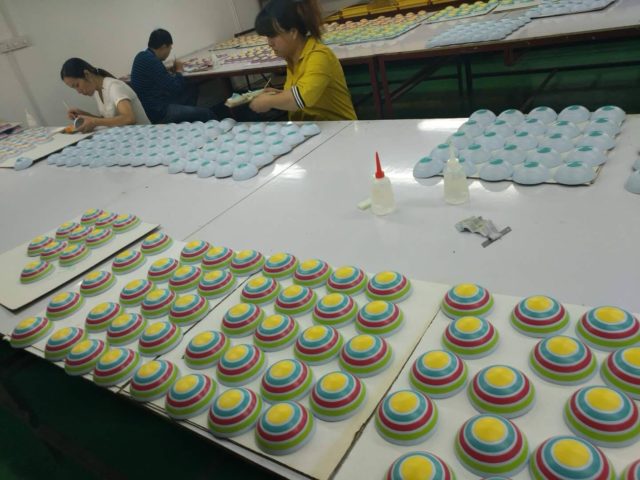 I've never gotten beyond level 3 of the original Katamari Damacy video game, but seeing those brightly-colored balls being cast and painted up at the factory definitely brings a smile to my face. I'm really looking forward to my First 4 Figures Dipp statue arriving in a few months now!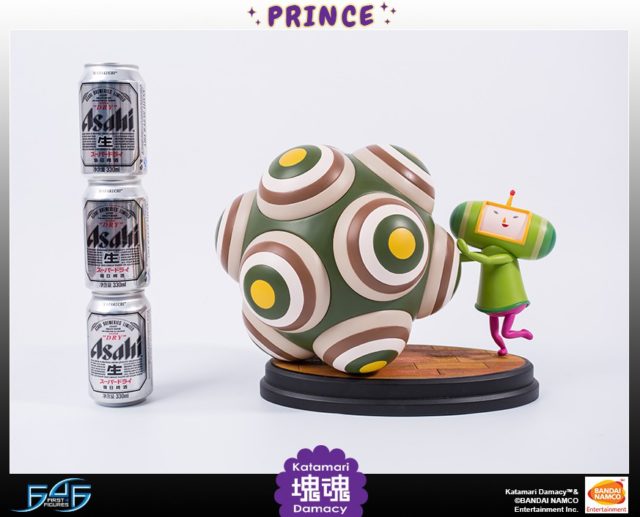 The Katamari Damacy Prince Statue is still available for order, while the Exclusive Version Dipp statue is now Wait List-only. Both figures are now scheduled to be released in Q1 2018 (January-March 2018). Since I received an E-Mail at the start of this week confirming that my Katamari Dipp statue is near the middle of production, I'm confident that Prince and Dipp will actually arrive during this new release window.
Who out there ordered either (or both!) of the First 4 Figures Katamari Damacy statues? If you did, are you excited about their impending release date in the winter? And if you didn't order, are you wishing that you had and pondering ordering Prince now (or jumping on a Wait List for Dipp)?