It's been a while since I've posted a Halo Mega Bloks/Construx Code Numbers List, as the series have honestly gotten rather boring to me since they shifted to being color-themed waves. But I've heard the outcry from readers that they want a quick and easy reference guide, and so, I've gone ahead and compiled a Halo Mega Construx Stormbound Series Codes List, organized by both character and number! Found the blind bags at retail and want to know which is which? Here's the list of all known Stormbound code numbers…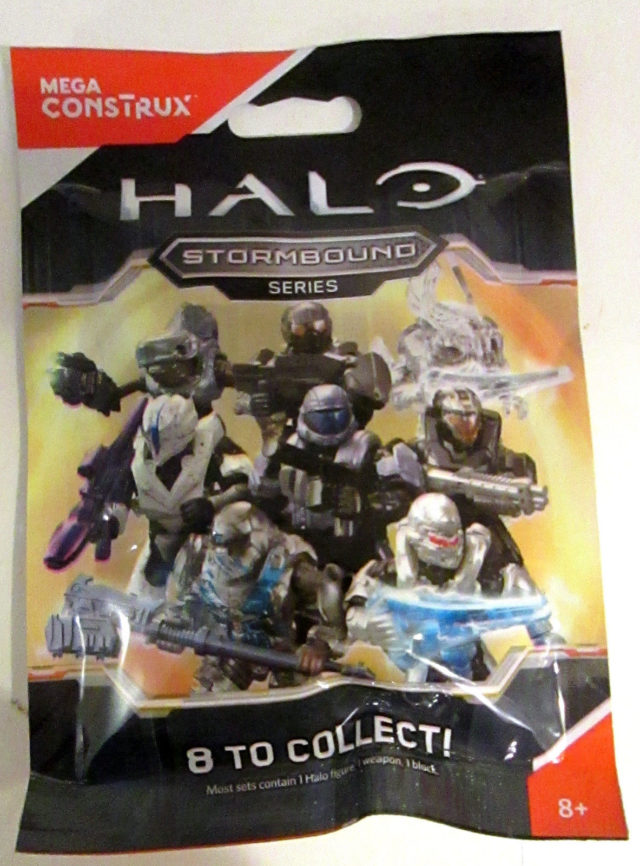 As usual, the Stormbound Halo Mega Construx series contains 8 figures, including 5 Common figures, 2 Rare figures, and 1 Ultra Rare figure.
I think we were all able to guess pretty much instantaneously which figure in this series was going to be the Ultra Rare as soon as we saw the first image of the lineup, but it's always nice to get confirmation. The rarity scale is as follows…
Common: Wetwork Spartan, Grunt Minor, Banished Brute, Hunter Spartan, UNSC Marine (Halo Wars)
Rare: Air Assault Spartan, ODST
Ultra Rare: Active Camo Elite Honor Guard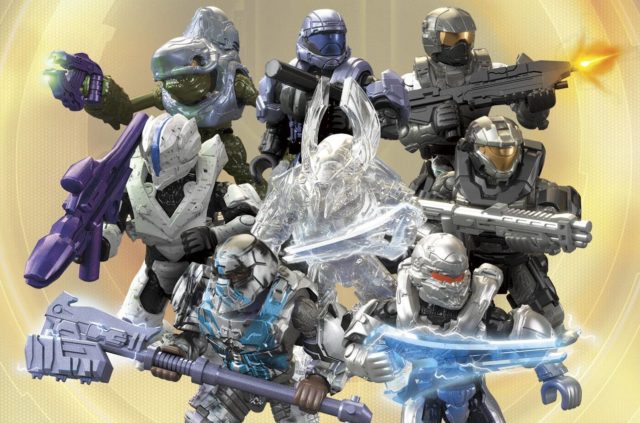 Halo Mega Construx Stormbound Series Codes By Character:
Halo Wars Marine: 165701, 261701
Silver Spartan Hunter: 165702, 261702
Silver Spartan Air Assault: 165703, 261703
Banished Brute: 165704, 261704
Grunt Minor: 165705, 261705
White Spartan Wetwork: 165706, 261706
ODST: 165707, 261707
Active Camo Elite Honor Guard: 165708, 261708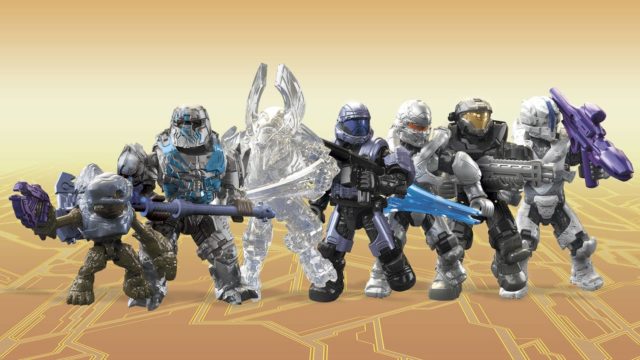 Mega Construx Halo Stormbound Series Figures by Code Number:
165701: Halo Wars UNSC Marine
165702: Spartan Hunter
165703: Spartan Air Assault
165704: Banished Brute
165705: Grunt Minor
165706: Spartan Wetwork
165707: ODST
165708: Active Camo Elite Honor Guard
261701: Halo Wars UNSC Marine
261702: Spartan Hunter [Silver]
261703: Spartan Air Assault [Silver]
262704: Banished Brute
262705: Grunt Minor
262706: Spartan Wetwork [White]
263707: ODST
263708: Active Camo Elite Honor Guard
As always, you can find the code number for each blind bag printed inside of a little box on the back of each bag. This method is almost 100% fool-proof unless there's been a factory error of some sort, so it should be easy-peasy for everyone to complete their Stormbound Halo set (at least, assuming you find a store that has all eight different figures available to begin with!).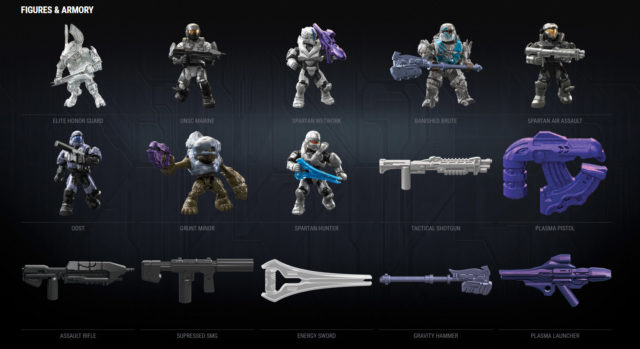 I'll continue posting past and future Halo Mega Construx Code Number Lists here, and you can follow Gamer Toy News on Facebook to have all future news and updates beamed right to your Facebook Newsfeed.
In addition, I co-founded the new Gamer Toy Alliance Facebook Group for discussion of all video game toys and collectibles, and I would love to get some Halo fans and collectors into the group. If you like video game collectibles, please consider coming on in to give the group a boost with some new, Halo-loving blood!